7 Sports You Can Wear A T-shirt While Practicing
One of the most important things about playing sports is being comfortable and being in clothing that allows easy movement yet is also breathable. A lot of sports require you to wear a certain uniform or jersey, especially when playing professionally or on any type of team.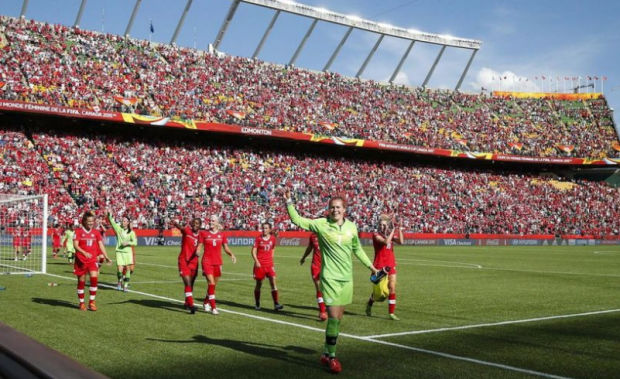 But during practice you can wear whatever you want, and simple t-shirts are a great option. They keep you cool when it's hot outside, cover your entire torso, and move with you while being extremely comfortable.  Here are 7 sports for which you can bust out a t-shirt for practice.
Football
As you probably already know, American football requires a lot of running and banging into other people. You even have to take a few tumbles and fall on the ground sometimes in order to be a great player. If you're searching for something comfortable to wear during practice that will move with you, look no further than a t-shirt and workout pants.
Golf
When golfing professionally you may have to wear a more expensive golf polo in order to look the part, but if you're just practicing, a t-shirt is the perfect attire in which to strut the greens.
Soccer
Much like American football requires a ton of running. A lightweight tee is the perfect thing to wear while practicing to wick away the sweat and keep you comfy no matter the temperature outside.
Baseball
Aside from all the running, baseball requires some extra movements that other sports don't – such as major arm movements when pitching, and sliding into bases. Uniforms, especially those made of non-stretchy materials, need to have some extra room in them to account for these movements. This is why most professional players wear t-shirts during practice.
Basketball
Just like the other sports listed, t-shirts work well for playing basketball. When you reach up high to slam the ball into the basket, you'll never have to worry about your shirt becoming uncomfortable or not moving the right way.
Tennis
Depending on the weather, lightweight tees are a great thing to wear while practicing tennis, or even for a casual match between friends.
Track
How many times a day do you pass a runner on the street or. hiking trail? Next time you do, take note of what they're wearing. Most likely a t-shirt! Tees are comfortable to run in and are the number one choice for practice-wear, eve for the fastest track stars.
No matter the sport, t-shirts are a great option for practice, Next time you are practicing your athletic skills, try one on and see for yourself!