7 Sports That Will Help You To Explore The Great Outdoors
Whether you are traveling abroad or want to know more about your local area, sports can be a great way of exploring new places. It does not matter if you enjoy peace and quiet or are looking to add more thrill and excitement to your trip. Sports can help you to see the world from a different perspective and improve your health and fitness levels at the same time. You will be able to relax and perhaps find some clarity if that is what you are looking for. Here are sports that will help you to explore the great outdoors.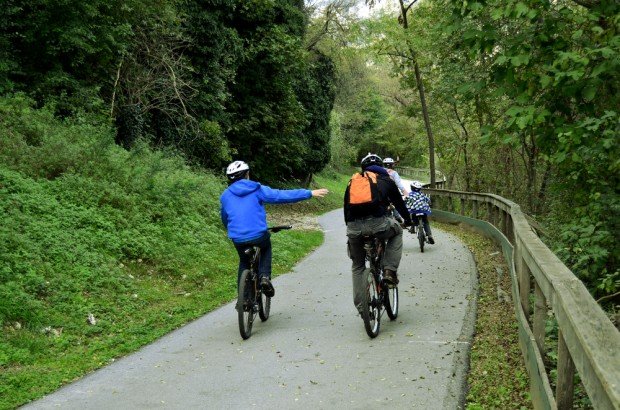 Find New Places During Your Cycling Adventure
Biking can be an excellent way of getting to know a new area and finding new places you have not seen before. It will allow you to move faster than walking, and it might give you some adrenaline. If you choose to travel on an electronic bike, it will be easier for you to navigate through rough terrain. However, you need to remember to stay safe. Companies like Velosurance can help you to protect your ebike and yourself with their Riese and Muller bikes insurance. Then, you will be able to enjoy your adventure to the maximum, and rest assured that you are in safe hands.
Admire The Beauty Of Nature While Hiking
Hiking might be one of the most common outdoor activities, but that does not make it any less charming. In fact, it is a perfect way to explore nature. If you have the endurance, you can hike further or put your skills to the test in difficult terrain. Just like with any other sport, you need to remember to stay safe. Warm up before you leave and stay only on marked trails. Then, you will reduce the risk of getting lost or injured. You should also bring a first aid kit to treat any minor scratches you may get along the way. 
Enjoy The Views Rock Climbing Offers
Suppose you would like to explore the world from the top. In that case, you might enjoy rock climbing. However, you need to take into account your level of experience. If you are new to the sport, you should not do it on your own. Instead, ensure that you are accompanied by someone who knows the sport better and can help you out if needed. You should also choose rocks that suit your experience. Do not take on too much too soon. Then, you might be at risk of injuring yourself. But once you manage to get to the top, the views are worth all the hard work.
Let Skiing Make Your Trip More Thrilling
Exciting sports experiences do not need to be reserved only for summer months. If you enjoy winter and want to admire what the world looks like when covered in snow, climb on the top of a hill and enjoy the thrill skiing offers. Choose a slope that suits your level of skills and confidence, and have fun. However, you can also try your hand at cross-country skiing. You will be able to get a good workout and enjoy the views simultaneously. Remember to be careful and stay only on marked trails and slopes.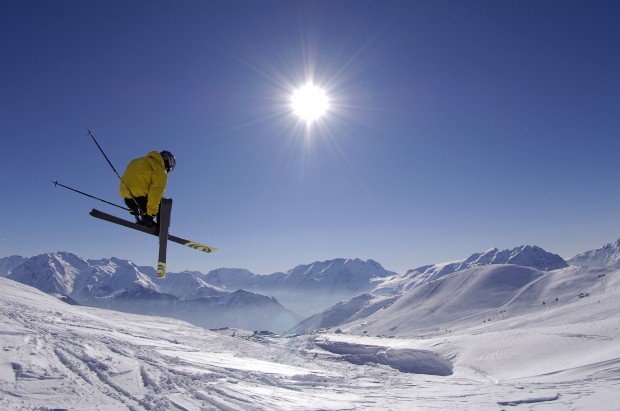 Tame The Waves When Surfing
Surfing is not easy. However, if you are dedicated to the sport and want to work on your skills, you will be able to tame the waves in no time. It can be a good way of improving your balance and muscle strength. Simultaneously, it can bring more adrenaline to your travels. If you do not know where to begin, you can also book a class where you will learn how to surf. That way, you will learn the proper technique in the beginning. Once you feel more confident and comfortable on the board, you will be able to take on bigger waves.
Find Your Peace With Kayaking
Kayaking is a great alternative when you cannot or do not want to jump into the lake and swim. Instead, consider hiring a kayak. It is easy to maneuver, and you will be able to see the surroundings from a different point of view. You might also be able to find beautiful places you would not have noticed if you went swimming or tried to walk around the lake. This way, you will be able to enjoy the peaceful atmosphere, exercise, and take in the landscape at the same time.
Explore The Ocean With Scuba Diving
Ocean can seem scary to some people. In reality, it is a space full of life and new adventures. With scuba diving, you will be able to explore the underwater world and see what secrets it beholds. When you are booking your travel arrangements, you can see which local places offer scuba diving and if they can teach you just in case you are a beginner. They should be able to give you training. That way, you will be able to rest assured that you are safe and explore life under the sea with your own eyes.