6 Tips To Find The Best Golfing Attire
Do you love golfing? Undoubtedly, golf is one of the amazing outdoor games and comes with much fulfillment. The game offers an opportunity to meet and interact with great people, coupled with laughter and relaxation moments.
However, it comes with strict rules. You can show up on a golf course with any dress code, regardless of being a player or spectator. Though it does not have a specific uniform, the game has a dress code you must follow to be acceptable. It allows you to be in fashion, class, and formal.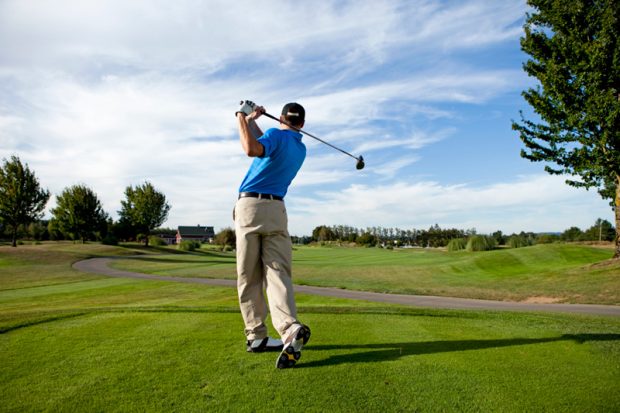 With a mix of rules and freedoms, choosing a golfing attire can be tricky. The limitless brands offering the golfing outfit can also confuse you during selection. To help you out, here are powerful tips to consider when finding the best golfing attire:
Pay attention to the dress code
In golf, how you dress is as important as the game itself. You must dress appropriately to gain access to the field. Different golf courses have a dress code that prescribes the permitted attire. They have specifications for both men and women golfers.
You need to pay attention to the dress code of your golf course and follow it strictly. This way, you will avoid any embarrassment due to inappropriate dressing.
Prioritize your comfort
Your comfort is essential in any game, and golf is no different. Being in attire that makes you feel comfortable will make your game enjoyable and inspiring. As you know, golf involves a lot of emotions. You need to move from one hole to the other during the game.
For this reason, comfort is paramount when choosing golfing attire. Go for flexible and fitting outfits that enable you to move around without issues. Avoid loose or very tight outfits as they will challenge long-range movement. So, prioritize your comfort by ensuring you choose fitting golfing attires that support flexibility and long-range motion.
Consider the weather
Golfing is an all-season game. You can be at the golf course on a sunny or cold day. While this is the case, you need to pay attention to the weather when finding golfing attire. You need to clad with a men's golf rain jacket on cold days. In the same way, you should go with a breathable and light jacket in the warm season. Pick the right attire for the right season.
In this essence, your golfing attire choices should follow the prevailing weather patterns in your area. Go for breathable fabric when the weather is warm. Waterproof material jackets will fit you well during cold and wet weather. So, let the weather be your guide when finding the best golfing attire.
Go for high-quality 
Quality is epic when buying golfing outfit. You need to find attire that will serve you for several days or months. Investing in quality will also guarantee you comfort and value for your money. You do not need to be ordering golfing attire every week. Such an experience will be tiresome and expensive. As such, always consider high-quality attires from reputable brands.   
Color selection is critical
Color is another aspect that should guide you when picking golf attire. You do not need to turn out in the course looking like a peacock. The desire to be attractive and unique might work out against you. People will view you as a stranger. In this essence, you need to pay attention to colors when choosing your golfing attire.
Neutral colors always work perfectly in this aspect for various reasons. One you can easily find them without struggles. Second, you can easily match them with other colors. Also, they allow you to be bold through secondary colors. You will always look classy and in shape. Pick colors such as navy blue, black, grey, beige, and white. This way, you will make a perfect impression.
Appropriate shoes are a must
Golfing involves long-distance walking. You need to shift from one point to another during the game. For your comfort and easy mobility, you must pick the right shoes. A good shoe will harness your stability and boost your game performance. They will also enhance your swinging capability.
When choosing golfing shoes, consider ones with spikes, particularly plastic ones. You can also opt for ones with studs instead of spikes. On some golf courses, you have a chance to wear sneakers and running shoes. The optimal goal of the shoes should be your comfort and provision of good traction. So, ensure you select the right shoes as part of your golfing attire.
Wrapping up
In a word, golf is a superb game that will help you relax and relieve stress. You will have a chance to interact and connect with friends. However, your experience will depend on the golfing attire you select. Always prioritize your comfort, quality, and value for money. Considering the above tips will ensure you make the right decisions.