5 Steps to Improve Your Skateboard Apparel Business
You're running a skateboard apparel business. It's creative. It's exciting. It's stressful. The latter is only amplified if you are struggling to rack up those all-important sales. Yet with so many other apparel companies operating in the skateboard sector, generating a healthy profit is far from easy.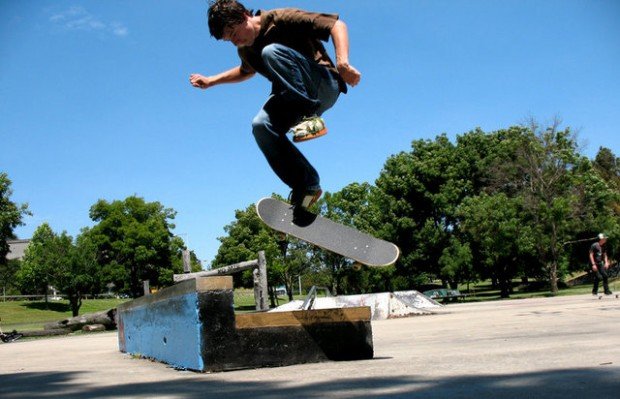 Yet as the following guide will show, it's not impossible. Here are five key steps to improve your current skateboard apparel business – and grow your reach, audience, and sales in the process.
Step #1: Think about a rebrand
This might seem drastic. However, it's possible you have made a misstep at the most crucial step – branding. If you feel your brand isn't resonating with your target audience or it's getting lost among the crowd, it could be time to swallow a little pride and try something else with a rebrand.
It is recommended to do a rebrand with professional assistance. By allowing a company like Anthem Branding to take the lead, they will be able to spot – and avoid – the mistakes you made in the first place. They will also possess the expertise required to craft a brand that makes you stand out from others in the skateboard apparel business.
Step #2: Look at your designs
If you feel your apparel designs are creative, original, and appeal to your customer base, feel free to skip to the next step. Yet it is essential your designs are of the best possible quality. If that isn't the case right now, think about bringing in a new designer that can take your creations to the required level. This guide highlights the best ways to find graphic designers.
Step #3: Guerrilla marketing
Social media, ads, emails – you know all of the standard tactics for marketing your business. Yet you run a skateboard apparel business. You shouldn't be sticking with the standard. You should be original and daring with your approach to advertising.
This is where guerrilla marketing can give you the edge. Unique, unconventional ways to promote your brand will make you stand out more than any social media post. For inspiration, consider these 30 guerrilla marketing examples from Wordstream.
Step #4: Sponsorship
Have you thought about sponsoring a pro skateboarder? Although you will have to pay for the privilege, this is a great way to get your brand out there to the right audience. By having a professional wear your gear and share this via their socials, this instantly delivers visibility and trust for your brand.
Step #5: Sell across different platforms
Visibility is imperative for any clothing brand. If you are currently only selling through your website storefront, consider expanding across to different platforms. Admittedly, selling on the likes of Amazon, eBay, and Etsy will bring additional fees you have to cover, but think of these as advertising fees.
You can also use listings on these platforms to direct people to your website. Tip: mention that it would be cheaper for customers to buy through your site. This way, you can increase prices on your third-party listings to cover fees, all without hampering your sales numbers.