5 Questions to Ask Yourself Before Purchasing a Sailboat
After a couple of summers cruising the sparkling blue seas on a sailboat with friends, you are in love with the salted winds blowing through your hair, and carefully adjusting the sails of the boat to drive towards your desired location. If you have decided to purchase a sailboat of your own, be sure that you are asking yourself these five questions before making your choice.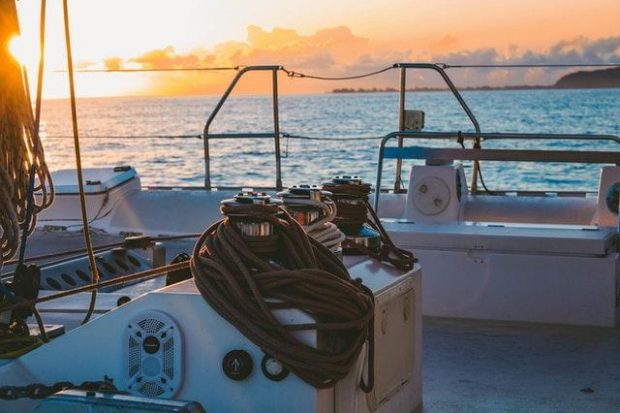 Where Will You Be Sailing?
It's important to know where you will be sailing. Sailing large oceans such as the Atlantic or Pacific is very different from sailing Lake Michigan. It's important that you are selecting a vessel that is equipped for handling the type of conditions you expect to encounter on the water.
Are Your Purchasing New or Used?
It is considered a good idea for those who are new to sailing or will be purchasing their first sailboat to purchase new. This advice is given because many sailors make the mistake of buying a boat in need of much more care than they had initially signed up for. It's better for you to purchase a boat that is ready to head out into the water straight away. If you do buy used, be sure that you consult advice from professionals, like the ones at Far East Sails, to ensure that your sails are the right fit. Seeking the assistance of professionals will give you the opportunity to buy into your dream of owning a vintage sailboat, and have the sails custom-fitted to your wants and needs.
How Large Does Your Boat Need to Be?
Who will be joining you? Will you be sailing with less than four people? Are you looking to sail with a crew? The size of your boat should take priority over any aesthetic wants or needs. It is always easier to make renovations than it is to make your boat larger or smaller.
What Is the Purpose of the Boat?
What will you be doing with this boat? Will you be cruising on the sea? Ocean crossings? Cruising on the lake or racing? The general purpose of your boat must be thought of before your purchase. Depending on the type of activity you plan to do with your new boat, you may have to have parts of the boat or sails built according to strict guidelines. 
Will There Be Additional Costs?
You may think you have a pretty good estimate of just how much your new purchase will cost you, but more so than not, many people forget about the additional costs of owning a boat that adds up rather quickly. Insurance, docking, and storage are monthly costs that need to be considered when working out the budget for your purchase.
Buying your first sailboat is no small purchase. After asking yourself these five questions, you will be better equipped for making a wise choice of vessel. When your boat can meet all of your wants and needs, your new sailboat will be a source of joy and adventure for years to come!