4 Amazing Sports Destinations For Your Next Camper Van Trip
As springtime draws near, you get excited to go out and about once again after a long winter lull. While summer should be the ideal season for road trips and traveling, it is an excellent decision to travel as early as spring to avoid large crowds. You're feeling the last stretch of the winter season so make an early plan for your next travel adventure. For a change, go on a camper van trip and select an awesome sports destination where you can enjoy a relaxing trip and satisfy your thirst for adventure and adrenaline rush.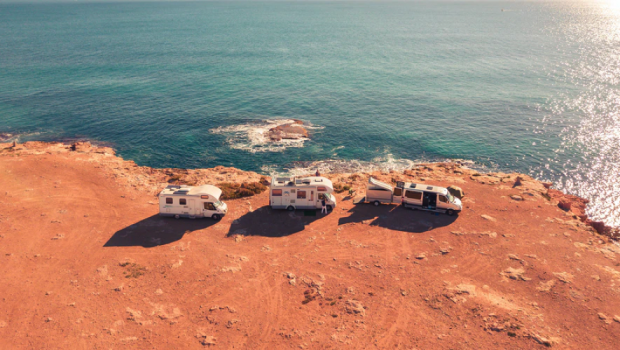 If you agree to this change of pace, read on as we share four amazing sports destinations you can visit on your next camper van trip.
Belgium
If it is your first time going on a camper van trip, an excellent choice is to select a destination close to home. If you live in the UK, you can select Belgium, one of the UK's closest neighboring countries, to be your first sports destination. Belgium is a destination that has a perfect fusion of nature and history, which you can enjoy while you drive along. If you enjoy rock climbing, you will get your fill with the various rock climbing locations in Belgium, such as Landelies, Les Rochers des Grands Malades, Beez, Goyet, and Yvoir.
Get your family to enjoy the great outdoors in Adventure Valley Durbuy, which is a one-and-a-half-hour ride from Brussels. They can explore caves, find their way through 3D labyrinths, do tree climbing, go on nature walks, try wall climbing, or go ziplining. There is fun, adventure, and excitement at almost every corner of Belgium. You can ask the local tourism office for maps, guides, and recommendations for your trips.
Now that you have your sports destination set, it's time to prepare for your trip. Depending on your travel plans, you may want to stay in your destination for a few days or even weeks. Since it will be a camper van trip, a luxury motorhome hire is a superb option for you if you do not have your own campervan or motorhome. If you plan to go on a camper van solo, a small motorhome hire can keep you warm and cozy as a mobile home away from home. If you want to enjoy the sports destinations in Belgium with your family or friends, you can opt for a medium or large motorhome hire, depending on the number of family members or friends who will come along.
Ireland
You don't have to look far and wide for a sports destination if you're just starting out with a camper van trip. Sometimes, it is a nice idea to explore your own country's sports destinations first before venturing to other countries. Ireland is a premier destination for sports lovers and adventure seekers. Its rugged terrains and majestic sceneries have captivated millions of tourists around the world. It's no wonder why it is included as one of the top sustainable tourism destinations in Europe. Its natural landforms and rock formations beckon adventure seekers to conquer these rocks by climbing them or gaze at the splendor of nature by walking on nature trails. You can find a perfect spot for biking at Mulranny, where the 42-km Great Western Greenway is a world-class facility to enjoy cycling and walking.
The Cliffs of Moher is another spot you would like to visit and gaze in awe at the marvels of nature. Enjoy the cold spring or summer breeze as you go hiking on the trail leading to this breathtaking natural attraction. You wouldn't want to miss visiting the Ring of Kerry on your Ireland trip if it's sports and adventure you are after. Dubbed as one of Ireland's most scenic routes, you will enjoy a stunning view of the rock formations on Kerry Cliffs and marvel at the sweeping mountains, majestic Atlantic Ocean views, and picturesque villages.
There, you can enjoy water sports, freshwater fishing, deep-sea angling, cycling, hiking, rock climbing, golf, and other outdoor adventure and sports. There is always something worthwhile to do and visit in Ireland if you know where to look.
France
France is another close neighbor of the UK that you'll definitely want to visit on your campervan trip. If you're wondering why we are selecting destinations close to the UK, the reason is simple: to gradually expand your covered destinations from the nearest to farthest places. Get your mountain bike ready if you plan to go to this destination. The French are passionate about cycling as it is in France where the precursor to the modern bicycle was invented and where the prestigious Tour de France is held. You can experience cycling from a new perspective when you pedal through notable cycling routes in Burgundy, Bordeaux, Dordogne, Provence, and Alsace among others. While working a lot of sweat in biking, you also get to enjoy the amazing sceneries of the countryside and the experience the history and hospitality of French people.
It's not just cycling you can look forward to in France.
There are also places to visit where you can enjoy other sports and outdoor activities. You can check local areas around the Alps and Pyrenees where you can go hiking and rock climbing. If you haven't gotten over your winter love affair, there are also ski resorts in these mountains to go skiing. If it's watersports you're seeking, visit Brittany or Biarritz to enjoy surfing or the Loire Valley to enjoy canoeing. France is a pretty large country, so take your time exploring this destination.
The Netherlands
The Netherlands is another neighboring country you can mark as a campervan trip sports destination. It is a destination where history, nature, culture, and modernity all meet in perfect harmony. If you think there's not much this destination can offer when it comes to outdoor adventures and sports, you're in for a surprise. You can get the best adrenaline rush experience with the extreme sports you can do such as abseiling (aka rappelling) in Rotterdam from atop the Euromast, the city's tallest building. Another extreme sport for your adrenaline rush craving is bungee jumping, which you can try out in Scheveningen.
If you don't mind leaving your campervan a bit and jump off a plane to do parachute jumping, you can head out to Paracentrum Texel. Don't forget to mount your GoPro or camera to take stunning aerial photos of the island of Texel below. Do you want a more family-oriented version of parachuting? No problem. You can do indoor skydiving with your family in Roosendaal, where a 4-year-old child or an 80-year-old grandpa can enjoy the feeling of flying in the sky indoors.
If you prefer less extreme sports, you can do cycling, frisbee, skateboarding, rowing, or canoeing in Amsterdam. There's a place you can visit to enjoy outdoor activities and sports in The Netherlands. You can ask the locals or tourism offices for recommendations of nice spots to visit.
We have only covered four destinations for now, and they are not that far for starters. If you are experienced in campervan trips, you still might want to try these places out if you haven't visited them yet. You can also look for other sports destinations that you'd love to visit on a campervan. A vacation that combines relaxation and sports is a healthy way of getting out of the lockdown and winter slump. Also, traveling on a campervan is an amazing and memorable experience. So get your campervan or motorhome ready or book one now and catch up on your travel bucket list.