3 Ways to Ensure Your Extreme Sports Adventure is Safe
After watching extreme sports on TV and YouTube, talking with friends who love these adrenaline-pumping experiences and doing some additional research, you may very well be chomping at the bit to start participating in extreme outdoor adventures.
Whether you're thrilled by the idea of skydiving, cliff diving, snowmobiling, street luge or any of the dozens of other extreme sports, you also want to be as safe as possible — while still looking stylish and feeling comfortable.
No worries, extreme sports newbie — you can definitely enjoy your new, exciting hobby in a way your mom would approve of while still letting your unique personality shine through. Here are three ways to ensure your extreme sports adventure is safe for everyone involved.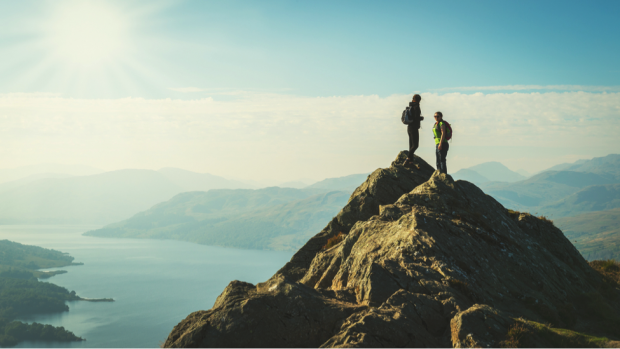 1. First and Foremost, Wear a Helmet and Other Safety Gear
One thing most extreme adventures have in common is the absolute need for participants to wear a helmet. Of course, different types of sports will call for different styles of helmets. Regardless, you can find some great helmets that will protect your bean while looking amazing.
2. Dress Appropriately for the Weather
In addition to having the right safety equipment, dress appropriately for whatever weather Mother Nature will throw out at you. For example, you could be naturally gifted at mountaineering and free climbing. But if you're wearing shorts and a T-shirt during November in Colorado, you certainly won't perform at your best.
Depending on where your adventures take you, look for outerwear that can keep you comfortable and dry. In particular, certain outdoor apparel sold by Columbia features a silver living that works like a space blanket to wick away sweat and moisture while reflecting and retaining body heat. As a bonus, the retailer's outerwear comes in a variety of styles and colors that will reflect your personal fashion preferences.
3. Do Regular Workouts in Addition to the Extreme Ones
Some fans of extreme sports don't think they need to exercise on a regular basis. Instead, they assume whatever adventure in which they partake will provide them with enough exercise. However, to make sure your body can avoid injury and withstand the extreme conditions that are inherent to many of these sports, you should definitely make it a point to exercise, including cardio and weight lifting.
Join a gym and/or swim laps in the neighbourhood pool. By staying in good overall shape, you will be more than a weekend warrior who goes out and risks getting injured while doing your extreme sport of choice. In fact, you may be able to enjoy your rugged adventures for longer periods of time and more frequently.
Be You, Have Fun and Stay Safe
Participating in extreme sports is a great way to get that much-needed rush of energy, enjoy some great physical exercise and be part of a community of like-minded people. In order to get the most out of whatever experiences you choose, look for high quality yet stylish safety gear and clothing, stay fit, and have a great time.