3 Ways on How to Travel in Style
Since the pandemic began, it has proved difficult to travel abroad due to the restrictions most countries have in place to help reduce the spread of Covid-19. However, things are gradually changing. Most countries are providing vaccines for their residents that are designed to fight off the deadly virus. It seems like international travel without having to spend time in quarantine is becoming a possibility for those who wish to travel.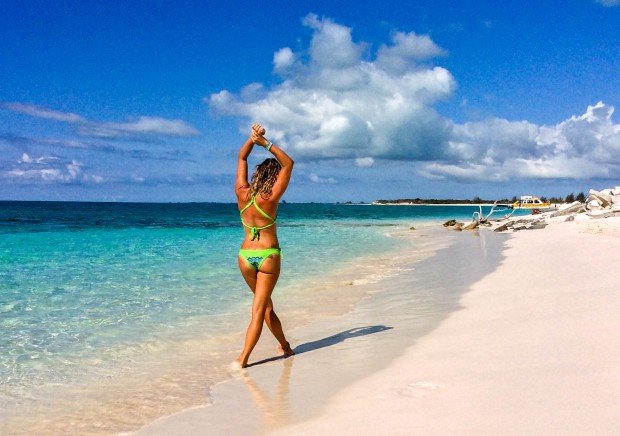 For those who got itchy feet during these unprecedented times, why not go the extra mile and travel in style. Because people were advised to stay at home, a lot of folks who have not been able to travel have managed to save a lot of money, so many of them have decided to treat themselves when countries start to reopen. Let's take a look at four great ways you can travel in style. 
1. Stay at a Five Star Hotel
Some people don't care about where they stay while traveling, especially those who are traveling on a tight budget on a backpacking trip. But once in a while it's nice to stay in a luxurious hotel. The best hotels on the planet have incredible exteriors, a top class lounge and public areas with amazing designs and views.
If you are traveling in an area that is known to be dangerous, staying at a five star hotel will help give you and your valuables more protection. Staff members are focused on making their guests feel comfortable and safe. Each room will be fitted with a safety box, and there will be CCTV cameras in almost every corridor, entrance, and elevator.
All five star hotels offer guests room service. Most of them have a 24 hour dining service, so you don't have to leave your room to get a tasty delicious meal at any time. Here are few of the other services you can expect when staying at a luxurious hotel: 
Drinks on arrival: Many hotels provide tasty drinks for their guests when they arrive at the hotel. Sometimes they even provide their customers with tasty snacks too.

 

Fresh flowers inside the bedroom.
Free car parking service with a security guard.
Laundry service.
Friendly and helpful staff members.
The only downside about staying in a five star luxury hotel is that you will find it difficult to stay in other hotels in the future. Once you've got a taste of the good life it's hard to go back to what you were used to in the past. 
2. Hire a Private Jet
Most of us have dreamed about hiring a private jet to travel, and there are plenty of companies now that are making this dream come true. The pandemic has had a devastating impact on the aviation industry, and many people have had to endure long delays while waiting for flights. A lot of travelers have had to wait for hours for a connecting flight, so it is not surprising that so many people are looking to hire private jets instead. Some of the best things about hiring your own plane are:
Stress-free travel: You don't have to worry about having to sit next to a screaming baby nor a person in front of you moving up and down on their reclining chair.

 

Social media photographs: If you like to post images to your social media profile, photographs of you posing in your rented private jet is going to look incredible.

 

Loss or damage: If your personal items get damaged or lost on a commercial airline, getting them fixed or finding them can cause a lot of problems. It is highly unlikely that you will damage or lose your belongings on a private jet. If you are

bringing expensive sports equipment

, you can safely store them in a private jet.

 

Flexibility: When you rent a jet, you are the boss. You can decide what time you want to go, and you don't have to rush or wait for others to get on the flight.

 
You don't need to rely on big airports, so if you are traveling around Europe, private jets fly from many UK airports. This can help save you time and stress. 
3. Rent a Luxurious Car
If you are flying on a private jet, staying in a luxurious hotel, you might as well put the icing on the cake and drive around in a luxurious automobile. There are plenty of services providing tourists with car rentals, and some allow their customers to rent cars that one can only dream of owning. Most of these rentals provide customers with different prices, and the longer you rent the vehicle, the better deal you will get. However, most rental companies have no issue with a customer renting the car for one day.
If you are thinking about renting a top-notch car while traveling, don't forget to bring your valid driving license with you and have a quick look at the rules of the road in the country you are visiting. Also, don't forget to ask the rental company about the insurance.