10 Smart Ways to Save On Sports Tickets
Sports is one of the best things in this world. Watching our favorite sports team gives us relaxation and enjoyment. Supporting a team gives us a sense of belonging and comfort. Avid sports fans know that seeing your favorite team win is one of the best feelings in the world.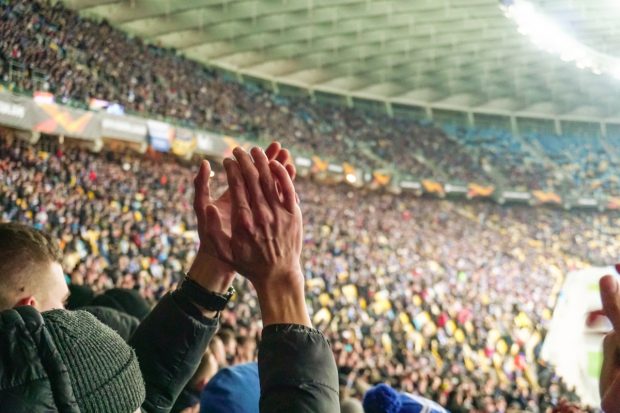 You need to experience watching your favorite game whether you're a fan of ball games such as: basketball, baseball, football, rugby or a fan of motorsports such as Formula One, Nascar, or MotoGP. Book your sports ticket now and go ahead to watch your favorite game live.  
Now, you need many things to consider so you can get the best of your ticket purchase. So here are 10 smart ways to save on sports tickets:
1.Buy Earlybird Tickets

Plan ahead of time and book early. Earlybird tickets are discounted tickets that are offered if you book early. They can go up to 10-15% lower than tickets booked later.  
Booking it also gives you an advantage so you can schedule your days accordingly. Many websites also offer many deals when booking sports tickets so you can book them ahead of time. Learn more here if you want to see the latest and best offers in ticket prices.
2. Define Your Budget

Of course, in any purchase you need to consider your budget. Consider narrowing your budget range and choose ticket price. These could be expensive sometimes especially for sports such as Tennis, Golf, Polo, or Racing.  
Looking for tickets in a specific range would surely save you money. It would also make your purchasing experience a lot more efficient.  
3. Join a Fan Club

Joining fan clubs are one of the best hacks to save on sports tickets. Sports teams offer special discounts for exclusive club members especially for football, rugby and basketball. Once in a while sports teams also reward loyal fans with free tickets. This mostly happens in opening games or special games such as exhibition games and charity events.  
4. Go With a Group

Most of the time, tickets are offered at a discounted price when bought in bulk. Some teams even offer corporate or friend-group packages so you can go with a group. At least go with five people- it may be your coworker, friends, or family. Watching is also more enjoyable if you go in groups. So, it's a win-win situation if you go together: you save ticket price and enjoy the game more.  
5. Book on a Weeknight

Sports tickets are cheaper on non-peak seasons. When the demand is low, naturally, tickets will also be cheaper. Try to book on a weeknight because demand for sports tickets is lower than when you book on a weekend.  
Also consider booking a weekday ticket for ball games because the stadiums are not so crowded. Fan merchandise can also be cheaper on weekdays. So, consider sacrificing a weeknight for your favorite sports team.  
6. Be on the Lookout for Promotions

This may be boring to some sports fans. But subscribing to team updates and newsletters through email would help. Teams offer limited-time discounts and promos and notify fans through email messages.  
It also helps to follow your favorite team on social media to avail of special ticket discounts. Be always on the lookout for promotions throughout the season. Teams usually also give big discounts when they score with a big margin or when they win against a major opponent. Holiday ticket discounts are also given during Christmas and New Year's season.
7. Look for Packages

Package discounts are always available throughout the season.  Ticket packages come with inclusions such as food, drink, souvenir items, fan merchandise, etc. Many ticket packages offer good deals, so always be on the lookout for it. Package discounts can also be availed when you purchase things from partner brands. Teams and brands are partnering so you can avail of their products together.
8. Scout for Discounts

Always scout for discounts as much as you can. Season discounts such as holiday and early season discounts are examples of this. Teams also offer special perks for fans. Such as resident discounts if you are a local from the area where the team hails from. Employee discounts are also available if you are working for the team or if you know someone working for the team. Student discounts are also available if you are enrolled in a school or university.  
There are many types of discounts available so always exhaust your avenues and research well. It always helps to get rebates so you can save on sports tickets.  
9. Know the Seating Arrangements

Seating arrangements are crucial in ticket purchasing. The price depends on the proximity to the court, track, or field. Expensive tickets are closer to the play of action and cheaper tickets are further away.  
Know what view you would want and where to sit to get it. In that way, you would know if the ticket price is worth it or not. Often, courtside tickets are expensive but seats in the upper stadium would give the same view. Always assess the pros and cons of seating arrangements so you would also get the best experience out of your purchase.  
10. Book Online

Try to book tickets online instead of buying in cash. Try to pay by card because there might be special perks and cashbacks. It is also easier for you to scout ticket discounts if you purchase them online.  
Enjoy the Game!
So here are 10 smart ways in which you can save on sports tickets which can help you score a great deal. Now that you've purchased your ticket, don't forget to enjoy the game and cheer your heart out! This would surely be a memorable experience for you and your loved ones.