Why You Should Try Archery When In Korea
There are a lot of reasons to visit Korea. Adding this country to your bucket list allows you to get in touch with Korea's rich history, hike in incredible mountains, and diverse yourself in unique neighbourhoods. But, traveling to Korea isn't just about basking in these new and unique environments – this country is also a paradise for aspiring archers who want to master the sport.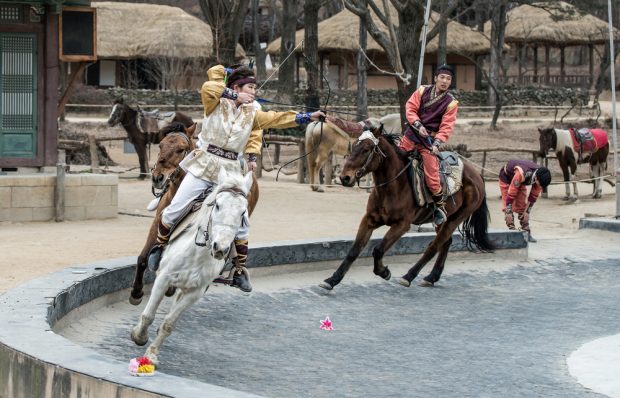 Reading articles, such as https://thebowguy.com/korean-archery/, will give you a clearer idea of why archery is best learned and practiced in Korea. This country is known to be one of the best when it comes to archery because they won every single medal in women's archery competitions since 1988.
Aside from the Koreans' performance in every archery competition, here are some reasons why you should definitely try archery when you visit Korea:
1. World-Class Training
There are a lot of ways on how you can learn archery, but the most effective is to ask help from a professional. It'll be very easy to learn archery from the pros because you'll have access to the skills and techniques necessary for the sport.
These professionals experienced playing archery, making them one of the most credible and reliable individuals to ask when it comes to learning archery.
While this service is available in different locations around the globe, Korea is still the best country to learn the sport because most of the world's top archers are from this country. Trying out archery in Korea allows you to use the facilities and identify archery techniques used by world-class archers.
2. Unique Way To Learn The Korean culture
Traveling is an exciting experience because it allows you to immerse yourself in new cultures. Countries around the world have different cultures, and learning all of these from scratch is both fun and fulfilling.
If you want to learn the Korean culture in a very unique way, opt to try archery while you're in the country. Several tours and tourist attractions in Korea actually revolve around archery.
Since 2007, Korea has practiced horse archery as a national competition. In fact, the Korean government encourages the practice and development of horse archery.
When you visit Korea, you'll not only have the opportunity to watch this competition up close. You can also try out the activity yourself.
Before you can experience horse archery in Korea, you'll undergo a short orientation about the historical background of horse archery in the country. The information you'll learn from the orientation can help you understand how Korea came to be.
By the time you'll ride a horse, you can observe how Korea has preserved its rich culture despite the innovations present today. Regardless of the wide variety of bows and arrows Koreans can use today, locals still choose to shoot bamboo arrows from a wooden bow.
Horse archery is a great way to see and experience the ancient practices that are still observed by the locals today. This activity can become your ticket to see and experience Korea's unique culture.
3. Find Countless Of Archery References
Archery is embedded in the Korean culture as local schools in the country dedicate at least two hours a day in teaching archery to their students. The country looks at archery as part of their curriculum.
The reason why Koreans put this much importance to archery is that Koreans don't only use archery in competitions and recreational activities, they also consider the sport as an avenue to enhance skills that are applicable in other aspects of life.
Archery teaches Koreans how to focus better. This sport is also utilized as a form of meditation to help them control their emotions and practice proper breathing. Archery is also great for kids as it can help them develop their balance and strength.
You'll be motivated to learn archery if the environment you're surrounded with individuals who apply the skills they learned from archery to their daily activities. Seeing students who attend their archery classes will likely inspire you to learn and master the sport.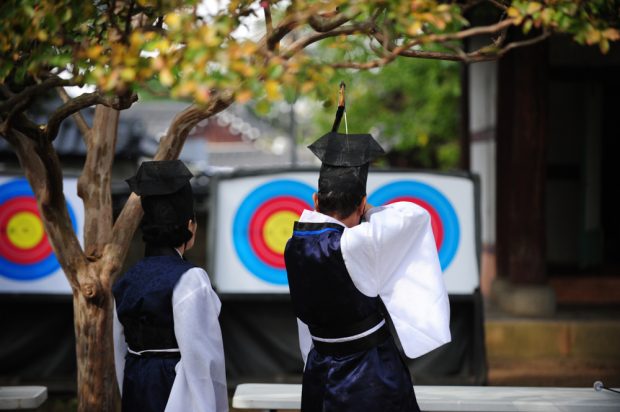 4. Experience Varieties In Archery
Contrary to popular belief, archery isn't just about releasing arrows from a bow to hit your target. When you're in Korea, you can try out unique and extreme archery activities.
If you want to bond with friends while playing archery, you can head out to an archery-themed café. This establishment comes with an indoor archery range and café.
Hunting with a bow and arrow is also a great option. This activity involves aiming for a moving target (usually a wild animal such as deer) while being outdoors. If you're not into hunting, you can engage in a game of extreme archery.
Visit Korea ASAP
The purpose and equipment of archery have drastically changed throughout the centuries. Archery was originally practiced by the Ancient Egyptians for hunting and combat, but today, more and more people are practicing archery as a competitive sport or recreational activity.
If you want to practice a sport that has contributed to today's civilization, book a trip to Korea as soon as possible. Practicing this sport in this country will not only make your upcoming trip more exciting, but it can also enhance skills applicable to other facets of your life.