When Can You Ski In Aspen?
Aspen is one of the best skiing destinations in Colorado. It also well recognized across America. Aspen is a ski resort in Colorado, and it has 337 pistes (skiing tracks) that can be accessed by 43 ski lifts. If you're planning to go skiing in Aspen Colorado, you must ensure that you go at the right time. Whether you are experienced or a first-timer, you must buy the proper attire and supplies for skiing.
Once you have purchased the correct items, you will need to mark your calendar appropriately. In other words, there are specific times that are suitable for skiing in Aspen. We will be exploring that in this article, so read on to learn about the perfect time to ski in Aspen, Colorado.
Generally, the ski season in Aspen will run from November to April every year.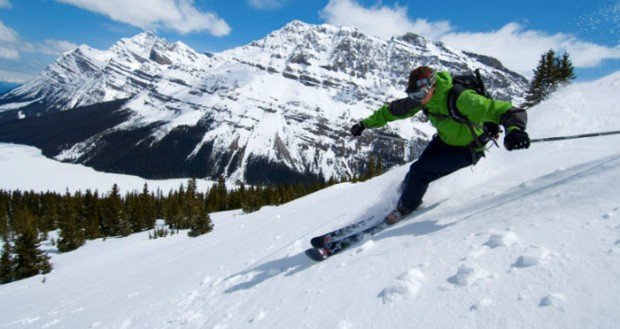 November
You can find many ski resorts open in Mid November through the end of the month. However, this is not the most popular skiing month. If you don't prefer the crowds as you ski, you can visit Aspen in November. Nonetheless, there will be limited ski lifts because people are not too many. The best part of it is that you can enjoy the entire slope to yourself this in November.
Furthermore, the prices for the lift tickets and hotels are usually the cheapest in November. But you should know that you will experience limited snow and skiing. Aspen Snowmass is usually open in the fourth week of November, so you can still enjoy your time there.
December
There is no much difference between the first half of December and the last half of November. The first two weeks of December can be a hit or a miss when you are going to ski. However, you can still find some skiing opportunities in an empty ski resort. Naturally, the snowfall in December will vary from year to year. Sometimes, there can be a heavy snow downpour, while there might be virtually nothing in some years.
For that reason, the number of lifts and pistes open in resorts will depend on the level of snowfall at that time. Suppose there wasn't much snowfall, there won't be enough resorts open. This means that you may find yourself disappointed with limited lifts and runs.
Nonetheless, things will start to change towards the end of December. At this time, the festive period is starting to kick off all around the world. Therefore, you should plan to visit Aspen mostly towards the end of December.
You can even be lucky to get a good skiing deal from some of the best hotels in Aspen. Just make sure you book in advance to enjoy cheaper prices. Booking in advance also lets you avoid disappointments (the hotels might be full if you ask for a room during the peak season).
January
In general, January and February are considered the best time to go skiing in Aspen. In January, snowfall is usually the most reliable. Plus, skiing resorts aren't as busy as such during this month. However, they will be crowded when the kids are not in schools and over the weekends. In other words, you can visit Aspen between Monday and Friday if you plan to go in January.
You should also know that January is normally the coldest month in the area. Therefore, ensure that you packed the right attire to keep you warm enough and beat the freezing temperatures.
February
February is one of the best months to visit Aspen for skiing, and it is because snowfall is usually at its best at this time. Plus, the snow at the mountain peak is at its deepest, meaning that you will have plenty of snow to enjoy all through February. It also means that there will be plenty of fresh powder to explore as you ski.
Furthermore, President's Day usually is on February 17th, meaning that there will also be crowds of people during this time.
If you enjoy plenty of fresh powder, but you don't want to experience the crowds of people, the second half of February is usually the best time to go to Aspen. The last half of February is normally quiet, and the mountains tend to be fully open too. This also allows you to access different terrain in different areas.
March
So, January and February are considered the best months for skiing due to the heavy snowfall. However, March comes as a serious contender of the best skiing month. Specifically, March is usually very crowded by skiers and snowboarders alike. The main reason for March being a popular month for skiing is the fact that snow is still plenty on the trails and mountain peaks, and the weather is warm enough. You will experience some sunnier days in March, which makes it friendlier than January and February.
But you should know that there will be large crowds of people during March.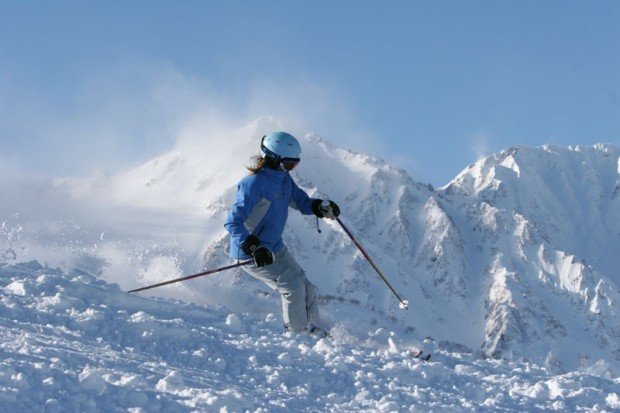 April
There'll be wetter and less snowy conditions in Mid-April. As a result, most resorts will close for the season. Generally, April is not always the best month to go skiing. But if you don't have a choice, you should visit Aspen during the first two weeks of April.
Tips To Help You Make Use Of The High Skiing Season In Aspen
Take advantage of the season discounts. There'll be some early season discounts in Aspen, ensure that you take advantage of them. But, make sure you ask the necessary questions about the trail openings and the current condition.
Make early bookings for March. If you want to enjoy the warm weather and still experience thick snow on the slopes and at the mountain peak, then ensure that you go there in March.
Consider going post-Christmas. This is also a great time to go skiing because people have spent their money during Christmas and they are gradually leaving the place. Just remember that the weather is cold at this time.
Generally, keep in mind that March is the perfect period to ski in Aspen, but the crowds are also very large. But you can always make earlier hotel bookings to save money and avoid disappointments. Besides that, here are some skiing tips to help you during the high peaks.