What Safety Equipment Do You Need to Carry When Boating?
Boating is an immensely fun and rewarding activity. Unfortunately, there are also countless dangers associated with setting out to sea. Every person looking to cast off from a pontoon or pier needs to carry a few bits of essential safety equipment with them. Here are some of the most important.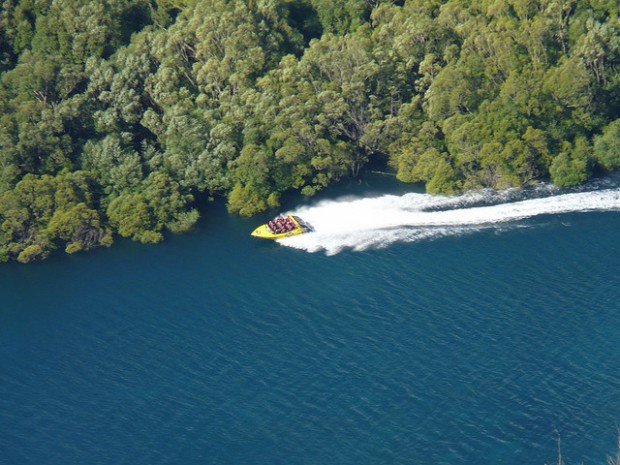 Life Jackets
Life jackets are the most crucial type of safety equipment in boating and should be worn at all times when out on the water. Even if you are a great swimmer, life jackets drastically increase your chance of survival if you should find yourself in the water. Inflatable life jackets are the most popular amongst regular boaters, as they are less cumbersome to move around in. Regardless of the pros and cons of each type of life jacket, the most effective buoyancy aid is the one you wear. 
Flares
Invented in 1877, the flare gun has since become an absolutely crucial bit of emergency kit carried by almost all mariners. A flare gun is primarily used to signal the location of a boat during an emergency situation. The flare itself contains a flammable chemical such as magnesium, which burns extremely brightly. Flares are often the last line of communication with emergency vessels when radios fail. Careful training is needed before handling a flare gun. The United States Coast Guard typically recommends that people carry at least three flare rounds out to sea with them for use in an emergency. 
Fire Extinguishers
A fire can be absolutely deadly at sea. Motorboats (and even most sailing vessels) will necessarily carry highly combustible fuel on board. If this fuel ignites, it is essential to immediately put out the flame: once a vessel is engulfed in flames, there isn't anywhere truly safe for passengers to retreat to. Fire extinguishers are essential cargo on any vessel larger than a dinghy. 
VHF Radios
Radio communication helps keep everybody safe. Clear communication over VHF radio can help boaters navigate channels, safely pass other vessels and find rescue in an emergency. Most good boating courses will include some training on how to effectively communicate over the radio. Check out an example of a great boating course here: https://www.ilearntoboat.com/maryland/. Marine radio language is unique, and boaters need to become familiar with it before heading out to sea. Boaters will often be required to confirm their length and depth before entering a harbor so that a harbourmaster can plot a safe route into a berth for them. 
Knives and Rope Cutters
Both motorized and sail-powered boating involves the use of rope. Rope occasionally needs to be cut for safety reasons. If, for instance, a rope gets tangled around a propeller blade, then a boat can become dead in the water – stranding the crew. A sharp knife (and some good training) is necessary for removing rope from a propeller. While knives are not traditionally considered to be safety devices in normal circumstances, they are essential bits of kit when boating. Alternatively, specialist rope cutting devices are starting to come onto the market.