Using the Right Footwear in Sports: Benefits and Tips
Picking the proper footwear is more than a matter of style and looking good while engaging in your preferred sports or workout. The appropriate selection is crucial for mobility and injury prevention.
Your shoes also protect your feet from any scrapes or cuts. Moreover, suitable footwear will ensure that you can compete, prepare for a sports event, or continue your fitness plan.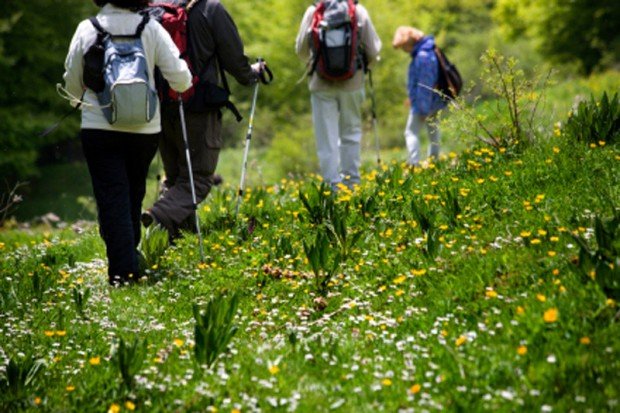 The forecast for the U.S. footwear sector is upbeat, with research companies projecting that market size could rise to 294.4 billion USD by 2031 from 127.3 billion USD in 2020.
As athletic shoe distributors seek to satisfy every type of consumer, it is vital to know the intricacies of sourcing footwear from overseas suppliers. 
Getting advice on import regulations and processes is a must. When raising growth capital, you must also work with a team that has global and localized networks like the ones you will find here.
What benefits can you reap from choosing the proper footwear? What are the different types of sports footwear, and what factors should you consider in buying a suitable pair?
Read on to discover the value of finding the best footwear to optimize sports performance. With our buying guide, you will know how to pick the best shoes to suit your activity. 
The Impact of Footwear on Sports Performance
While different sports require specific types of footwear, all athletic shoemakers ensure that their products will optimize the wearer's experience and enhance their physical abilities.
Here are some of the benefits that well-fitting sports footwear can provide:
Comfort results from a combination of factors, including the right fit and cushioning. The best footwear feels snug while going through your exercise or sports routine.
Well-fitting shoes keep your feet's symmetry when they touch the ground, allowing you to jump or run efficiently. Getting shoes with the correct traction is also essential, especially if your sport involves a lot of running.
People's feet come in all shapes and sizes. The arches of the feet also vary—they may be flat, low, or normal. Appropriate footwear allows your feet to stay flexible regardless of your feet's unique contour and walking style.
The weight-bearing joints of your feet absorb a lot of stress if you are into high-impact sports. The best footwear has adequate midsole cushioning and arch support to protect these joints from pain or fractures. 
Moreover, the shoes' upper—part of the shoe that covers the foot—sufficiently shields your feet from the elements.
High-quality shoes give you the confidence to move with enthusiasm. These footwear feature breathable and durable materials that don't drag you down.
Types of Athletic Shoes
Different activities require specific type of shoes. Thus, you must choose footwear that will match your sport or type of workout.
Walking Shoes
Walking shoes have flexible and slightly rounded "rocker" soles, which helps shift the weight more smoothly from heel to toe.
Running Shoes
Running shoes have more cushioning than walking shoes as you can generate a force of 1.5 to 3 times your weight every time your feet land on the ground. They have durable outsoles and good traction on pavement and dirt.
Cross-Trainers
Select cross trainers if you shift between low and high-impact footwork. These shoes have a flexible forefoot for running and adequate side-to-side support for aerobics and tennis.
Minimalist
Minimalist or barefoot shoes are supposed to replicate being barefoot. Because they look like gloves for feet, the other names of minimalist shoes are finger or toe shoes. 
Their thin and flexible soles follow the shape of your feet. This footwear can strengthen foot muscles to stabilize a flat arch.
Cycling Shoes
Shoes for this in-demand sport fit snugly and offer some cushion under the ball of the foot, reducing compression as you pedal.
Trail Shoes
This footwear has a deeper tread pattern for solid traction and stability when running off-road.
Hiking Shoes 
Hiking shoes or boots have a good tread on the sole that keeps your feet planted on various terrain. Their insoles provide comfort and cushioning against shock. 
Their ideal weight will depend on the type of terrain you will cover: lightweight for short, non-rocky hikes, midweight for uneven surfaces, and heavyweight for ice, rocks, and hikers with backpacks.
Sports-Specific Shoes
Here are the features of the shoes of today's most popular sports
Football: Unlike soccer cleats, football shoes have a center-toe cleat for better traction during quick starts.

 
Wide receivers and running backs may need low-cut shoes to make quick turning movements. Meanwhile, linemen may need high tops for ankle support.
Baseball/softball: This footwear has narrower and longer cleats than other athletic shoes. Their toe spikes are mostly metal instead of molded plastic.
Basketball: Basketball shoes feature a stiff thick sole that gives extra stability while running on the court. Sports experts recommend low-tops for smaller, faster players like shooters and guards who need to be lightning quick.

 
Meanwhile, high tops suit taller players like power forwards and centers who need extra ankle support.
Soccer: These form-fitting shoes have a tight feel that lets your feet feel at one with the ball. Their soles have studs or spikes for traction on soft turf or grass.
Golf: Golf shoes have short cleats on the soles that allow you to plant your feet on the course as you swing.

 

Tennis: Tennis shoes provide stability on the inside and outside of the foot during side-to-side movements. Their flexible soles beneath the ball ease repeated, quick forward motions toward the net.
Sports Footwear Buying Guide
The following tips can help you find the best-fitting shoes that will suit your sports passion and business:
As much as possible, shop at a store that specializes in selling footwear for your type of sport. Find out the type of shoe that is most appropriate for your routine or activity.
Go shopping late in the afternoon, as your feet typically swell toward the end of the day.
Wear the same socks you would wear when doing the sport or activity for the type of shoes you buy.
Ensure you have ample room in the toe box or the front of your shoe. The footwear should not cramp your toes but allow you to wiggle them. Provide a 0.5-inch space between your longest toe and the tip of your shoes.
Check your gait or your walking or running style. When your feet tend to roll inward (overpronation), your feet will benefit from stability or motion-control shoes. Meanwhile, a cushioning shoe will best suit feet that often roll outward (supination).
Test the shoes by walking or running a few steps. Wear both shoes and ensure that the footwear firmly grips your heel.

 
Re-lace the shoes starting at the farthest eyelets and apply even pressure as you lace up so that your feet are secure inside the shoe. Pick the pair that feels right throughout your stride, considering your heel and forefoot cushioning.
References
1. Athletic footwear research: Effects of shoe construction and relationships of evaluation parameters
2. How to determine your foot arch type
https://www.mayoclinichealthsystem.org/
3. The Benefits of Barefoot Running