Tips to Customize Your Motorcycle on a Budget
There are a lot of reasons you might want to customize a motorcycle, whether you already have a bike or you're still searching for one. Some motorcycle owners will add custom chopper parts and make changes just because they prefer it in terms of performance or aesthetics. Other people might do it to improve the value of their motorcycle. If you're doing it to improve the value, you do need to be careful and choose only customizations that have a good return on investment, because not all do.
The following are things to keep in mind before you make any changes, and also tips for customizing a bike on a budget.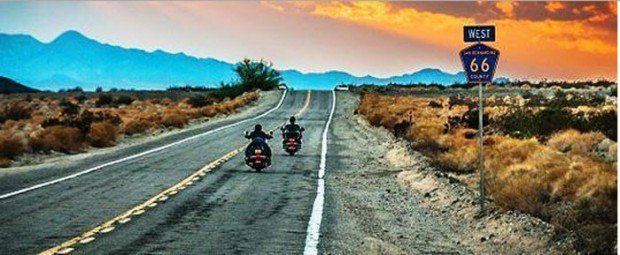 Will the Customizations Add Value?
If you aren't planning to sell your bike and you're only interested in customizations that you love, you don't have to think about adding value. Otherwise, you have to look at the enhancement value.
Something that is unusual or out-of-the-ordinary may seem appealing to you, but as well as not only not increasing the value, it could actually decrease it. You could limit the number of possible buyers interested in your bike if you do customizations that are too personal to your own tastes.
Additionally, the labor costs you spend on customizations don't increase the value of the bike.
Shopping Around for Parts
If you're going to be adding parts to your bike, make sure you shop around. You can see variations of nearly 20% on the same parts from one retailer to the next. Also, if you see a price for something, make sure it's in line with the recommended price.
To save on parts, also think about going with aftermarket products rather than the original equipment part. Aftermarket parts are usually less expensive and sometimes, significantly so.
Some items can be purchased generic, and you're going to get the same quality as you would if you went with a motorcycle-specific part.
Shopping online for parts can help save you money and also hassle as well because sometimes a trip to the dealer can lead to in-your-face sales tactics that either leave you annoyed or spending more than you planned to.
When you buy online, you not only save time and money, but you get a better selection.
Know the Least Expensive Customizations
Sometimes if you know you want a customized bike but you don't want to spend a lot, or your budget isn't huge, you can do the basics and still get an outcome that you love.
One example is a custom paint job, although don't try to do this work yourself. Another option is to go with new handlebars, or you can replace the seat. These are very basic customizations that can have a big impact on the look and feel of your bike.
LED lights can be a good change, and they're safer than traditional bulbs.
The air filter can be a good customization option, especially if you have a high-performance bike. That's one of the cheapest and simplest performance upgrades as compared to being an aesthetic upgrade.
Other budget-friendly customizations include:
Using vanity plates or having plates with custom numbers—for example, you can show your affiliation with a certain organization this way
Vinyl wraps can be a more cost-effective alternative to paint jobs
Wheel lights can be a good option for sport bikes and can be an option
Decals are similar to vinyl wraps, and they can give your bike a fun side plus they're easy to change if you decide to
If you have a sport bike, think about a tinted windscreen which can also reduce glare from the sun
Other Dos and Don'ts for Customizing a Bike
The following are some more general things to keep in mind as you're customizing your bike:
You don't always have to stick with the same metal finishes. For example, combining chrome, aluminum, and stainless steel can give you dimension with different tones.
If you're choosing accessories, try to keep the aesthetics complimentary with one another.
If you're adding chrome parts to your bike, be careful because it can scratch easily and never clean it with anything that's abrasive.
When it comes to fenders, make sure you fit bodywork before you paint it, and sand all your bodywork when it comes unfinished.
Finally, if you want to save money on customizing your bike, find options you can do yourself to save on labor.