Tips for Identity Theft Safety in Florida
Traveling or staying in Florida provides the exciting opportunity to explore new places and experience new cultures. However, it's important to not overlook the importance of protecting your personal information both physically and while online. Traveling increases your vulnerability to cyber criminals and thieves that aim to steal your identity. It's important to understand how identity theft is defined in Florida and what key ways you can help keep your personal information safe.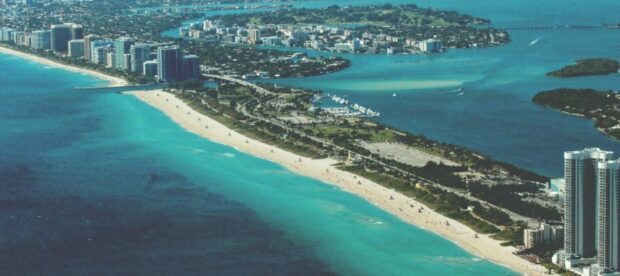 How is Identity Theft Defined in Florida?
All over the country, identity theft is a serious offense and the state of Florida is no exception. In order to access your credit lines, bank accounts, financial accounts, and other benefits another party will steal your identity without any consent. Your social security number, credit card number(s), and other personal information could all be compromised during this process and used for another's benefit.
Once your identity has been stolen, the impact identity theft has can be incredibly destructive. In some cases, innocent travelers can have multiple lines of credit opened in their name, have credit used to finance housing or vehicle purchases, and even have their credit scores destroyed in unrecoverable ways by delinquent accounts.
Essential Identity Theft Safety Tips
Physical Documentation Safety
One way you can help limit your potential exposure to identity theft is to limit the amount of documentation you travel with. Taking a minimalist approach to documentation with strictly essential documents like a passport, drivers license, and a few credit/debit cards will reduce the impact of having a wallet or bag stolen. Another way to minimize the impact of stolen documentation is by ensuring their recoverability by having digital copies saved securely online behind password-protected cloud storage. Theft resistant bags, backpacks with lockable zippers, travel wallets, and money belts are all examples of high quality travel gear that can make it more challenging to steal your passport or wallet.
Online Security and Data Safety
A key aspect of mitigating the impact of identity or credit card theft is by regularly monitoring your financial activity, even while enjoying your trip. Regularly checking your bank or credit card statements for suspicious transactions helps work towards securing your account as soon as possible. Avoiding public wireless networks whenever possible is a key method to avoid exposure to hackers that can exploit unsecure Wi-Fi. Avoid accessing sensitive accounts and exposing your password through public Wi-Fi will keep your information private. Additional password protection such as two-factor authentication and security can be enabled on email, social media, or financial accounts as supplemental safety protection.
It's important to not let the threat of identity theft spoil your ability to enjoy a trip exploring Florida, or when immersing yourself in any new area. If you discover that your identity has been compromised, contact a Florida identity theft lawyer at Sharmin & Sharmin that will help provide the step-by-step guidance you need to protect your information and limit any damages caused.