Thrills And Chills: Planning Your Ultimate Extreme Sports Holiday In Durango
With an exhilarating blend of adventure, thrill, and natural beauty, Durango, Colorado, presents an unmatched location for planning your ultimate extreme sports holiday.
Nestled amidst the rugged peaks of the Rocky Mountains, Durango offers an array of adventure sports activities, like river rafting, rock climbing, mountain biking, and skiing.
Still, to truly enjoy the extreme sports holiday of a lifetime in this mountain paradise, careful planning is necessary.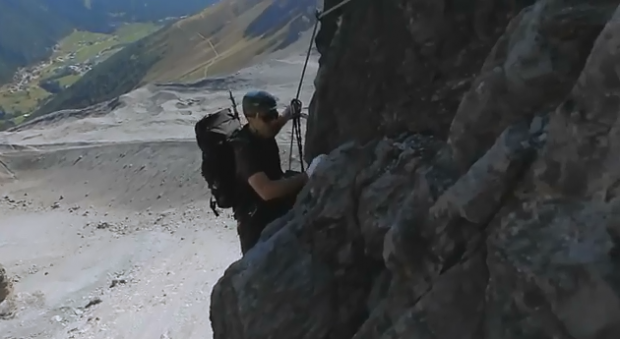 The Essentials In Durango
The foundation of a memorable extreme sports holiday in Durango lies in taking care of the essentials.
This entails finding the best resorts and hotels, acquainting yourself with the local climate and landscape, and learning about the available sporting options.
Ensuring these factors will elevate your adventure experience from ordinary to extraordinary.
Finding The Best Resorts And Hotels In Durango
Your extreme sports holiday should also have a comforting touch, and the right accommodation can offer that.
Durango's hospitality landscape caters to various preferences, from luxury to budget-friendly options, with many places providing spectacular views of the surrounding mountains.
If you crave luxury, consider booking a room at the Historic Strater Hotel, which offers a touch of Durango's rich history alongside modern amenities.
For those seeking a more natural experience, consider staying at the Durango Riverside Resort and RV Park. Nestled along the Animas River, this option offers a wide range of accommodations, from cabins and cottages to RV and tent sites.
To ensure you secure your ideal choice, start looking for accommodation as early as possible, particularly if you plan to visit during peak seasons.
Utilize online platforms like Booking.com or Airbnb to compare prices and amenities, and always check customer reviews before making a decision.
Acquainting Yourself With The Local Climate And Landscape
Durango's climate and landscape vary significantly depending on the season, which can impact the availability of certain sports activities.
The summers are warm, ideal for mountain biking, rock climbing, and river rafting. The winters are cold and snowy, offering perfect conditions for skiing and snowboarding.
Furthermore, Durango's elevation can pose challenges to visitors unaccustomed to high-altitude environments.
To avoid altitude sickness, make sure to stay hydrated and take it easy for the first couple of days to allow your body to acclimate.
Discovering The Available Sporting Options
Durango offers a plethora of extreme sports options to suit every thrill-seeker. Research your preferred sports and the best places in Durango to experience them.
For instance, Animas River is renowned for its exhilarating white-water rafting, while Purgatory Resort offers exceptional ski trails.
Enrich your research by connecting with local tourism offices or sporting communities, who can provide expert advice on safety guidelines, equipment rentals, and the best time to engage in these sports.
Financing Your Extreme Sports Trip
The costs associated with an extreme sports holiday can quickly add up, from travel and accommodation to equipment rental and activity fees.
However, creative financial strategies, like selling your old car, can provide a significant boost to your adventure budget.
Selling Your Old Car
If you have an old car gathering dust, selling it could provide substantial financial support for your extreme sports holiday.
Online platforms like Craigslist, eBay Motors, and CarGurus offer efficient platforms to sell used cars.
Make sure to research your car's market value and set a realistic price. Also, consider investing in minor repairs and a thorough cleaning to improve your car's appeal to potential buyers.
Exploring Other Funding Options
Apart from selling your old car, explore other funding options to finance your extreme sports holiday.
These may include saving a portion of your income, fundraising through online platforms like GoFundMe, or even taking on a part-time job. Remember, the objective is to accumulate sufficient funds without draining your everyday finances.
Embracing The Durango Adventure
With the essentials taken care of and your finances sorted, it's time to embrace the real Durango adventure.
This involves immersing yourself in the thrilling sports activities, savoring local cuisine, and appreciating the local culture and history.
Experiencing The Sports Activities
The moment you step into your chosen extreme sports gear, the real thrill of your Durango holiday begins.
Remember, safety should always come first. Always use appropriate safety equipment and follow the guidelines provided by your instructors or guides. And of course, don't forget to capture those thrilling moments with your camera!
Savoring Local Cuisine
Your extreme sports holiday wouldn't be complete without exploring Durango's local cuisine.
After a thrilling day of adventure, unwind at local eateries like Ken and Sue's or the Ore House, famous for their innovative American cuisine.
Don't miss the opportunity to try local delicacies like Colorado Rack of Lamb or Green Chili.
Appreciating The Local Culture And History
Durango, apart from its adventure allure, also has a rich cultural history.
The Historic Downtown Durango, the Durango & Silverton Narrow Gauge Railroad, and the Mesa Verde National Park are must-visits to immerse yourself in the local culture and history.
Cherishing Durango's Unique Offerings
As your holiday reaches its pinnacle, savor Durango's distinct charm that lies beyond sports. Visit the Animas Museum to delve into Durango's history or explore local art galleries showcasing regional artists.
The community often hosts events like the Snowdown Winter Festival and the Durango Independent Film Festival, allowing you a glimpse of the lively local culture.
To unwind, take a soothing soak in the Trimble Hot Springs, set against breathtaking mountain views.
By embracing Durango's unique offerings, you not only experience extreme sports but also create a comprehensive, unforgettable holiday experience.
Final Thoughts
A well-planned extreme sports holiday in Durango promises an unforgettable mix of adrenaline, adventure, and awe-inspiring natural beauty.
With these insights, you're now equipped to plan your ultimate extreme sports holiday in Durango. Brace yourself for a thrilling journey that will stir your senses and carve unforgettable memories!