Three Extreme Sports Every Car Owner Should Try
Extreme sports are nothing new, but rarely do they receive as much attention and coverage as the more traditional sports out there. If you've got that daring side, the side that just loves to try new adventures and doesn't mind if there's a little danger involved in it, then there's a good chance that extreme sports may be right up your alley. Here, we'll look at extreme sports for car owners. Obviously, these aren't for the faint of heart; rather, they are for those with that need for speed.
Diesel Racing
Sure, this one may sound a bit out there, but diesel racing is an actual sport complete with its own following in North America. You'll find these kinds of races at a variety of tracks. Any vehicle that is diesel-powered can take part, so it's common to find pickups, sedans, SUVs, and compact cars.This sport can be enjoyed by beginners and intermediate racers. Of course, it's a good idea to make sure you are prepared with advice and tips before hitting the track for that first race.
Before you actually get into diesel racing, your vehicle will need to go through a tech inspection to ensure that it's safe enough to race. They will be looking at things such as your fluids, the windshield, the condition of the tires, your battery, etc. The vehicle needs to be safe and secure so it can weather the speed of the race.If you're looking for tips on how to prepare your vehicle for diesel racing, be sure to check out blacksmokemedia.com for all the latest tips, information, and news.
Drag Racing
Unlike some of the other motorsports out there, drag racing requires a very specialized vehicle. The main components are a set and a motor, and you need to be able to race about 1/4 mile in the fastest time possible. There are drag strips that are used for this style of racing, which are closed tracks and wide open. As far as how fast you can expect to go, speeds of over 330 mph are common. This means you'll need about 10,000HP in order for your vehicle to reach these top speeds.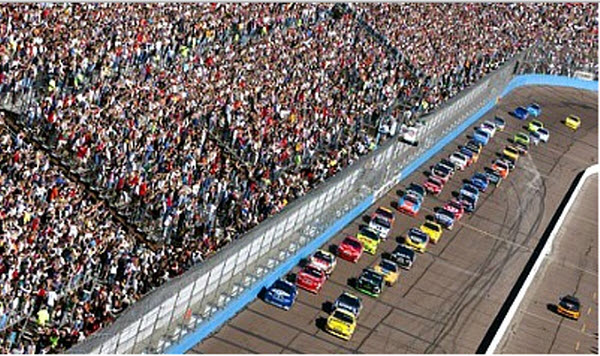 Rally Racing
Did you know that rally racing actually uses vehicles that are common and that anyone can purchase? It takes a small car that has excellent grip and is agile, which means you've got quite a lot of options out there. Rally racing takes a person through a course of dirt roads, woods, and fields, all while racing for the finish line. Those involved in the sport tend to like the fact that even though you're racing, you're also out there exploring nature and you're off the beaten track.
These tracks are not real roads and are closed-courses, so you don't have to worry about running into other vehicles. Just like with other extreme sports, this one is high-energy and fast-paced.
Get Your Share of Thrills
Any of these sports are sure to provide you with your share of thrills and fulfill your desire for speed and adventure.