The Subtleties of Car Rental: How to Save Money and Get Maximum Service
In many countries, car rental has long ceased to be a luxury. Now it is a good way to save on travel because public transport is sometimes expensive. A few tips for those who plan to rent a car abroad.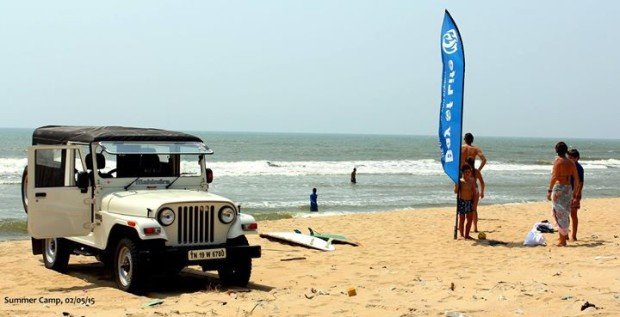 How to choose a car rental company?
As in any other business, the car rental market has its recognized leaders and modest outsiders. Practically in all world capitals and large cities, you will find offices which offer a good choice of cars in excellent condition, 24/7 technical support as well as an opportunity to ignore mileage and freely cross borders. But such high-quality service costs money – their rates are sometimes twice as much as those of small car rental companies.
What to do if you want to save money? Suffering, traveling by an old, worn-out car, counting every mile? No, you can even afford to rent a Mercedes Milan. There is a real opportunity to pay less – you can rent a car from a well-known company at a lower price through the websites of intermediaries. The thing is that as regular partners who supply the rental business with thousands of customers every day, intermediary firms have significant discounts. At the largest of them, which cooperates with more than 400 rental companies, the difference in price reaches 20-50% of the retail rates of car rental companies. And the customer is not just being offered the best prices for car rentals in Europe and the US, they also include additional insurance and local taxes, which would have to be paid separately, and even provide additional 24/7 support in their native language.
How to avoid unnecessary expenses
First of all, choose the maximum insurance. In Europe, it will cost about 10-15 EUR per day, but you can be absolutely calm in case of almost any emergency. In this case, the refund procedure is also simplified. If you are not insured against all possible risks in order not to get unpleasant surprises, it is very important to check the bodywork for defects – dents, chips, etc. – as soon as possible. In case of their detection, contact the representative of the car rental immediately and demand to add them to the documents – or demand the car's replacement. If you return the car, hand it over directly to the company's employee to avoid paying for any scratches that may have appeared for some reason.
Remember that if you return the car with an incomplete tank, the company will calculate the gasoline according to its internal rates, which may be twice as much as the average rates in the country.
And take at least the simplest navigator with you in advance, since renting it from rental companies will not be cheap at all.
If you rent a car from an unreliable company or from a private person, then you may not even sign a contract with you. In this case, you may be blamed for accidents and damage to the car. Of course, renting a car from a private owner can be cheaper. But in some cases, it's better to overpay a little than to get into trouble and spend your own nerves.
Useful tips when renting a car
Book via the Internet
It is most advantageous to choose and book a car online. It is better to do it in advance and not limit yourself to one site. This is especially true in the peak season, as the best options are sold out very quickly. If you decided to opt for a rental on the spot, then be prepared for the fact that the prices may not please you too much, and you will have to choose from the remaining copies.
Pick up and return the car at an agreed time
Practically nowhere likes to be late. It is desirable to take the rented car on time. If you are late, it may be given to someone else. The same rule applies to the return of the car. It is best to park it a little earlier than the set hour. It is necessary to remember that you will have to pay extra for the overdue time. Most often, it is a costly pleasure for the renter.
Be sure to examine the car
We have already touched on this advice above. After signing the contract, carefully inspect the car. First of all, you should look for damage. Check the car from all sides: look into the interior, pay attention to the tires, look at the windows and the body as a whole. Any scratches, dents, and other damage should be noted in the inspection report. Experienced travelers advise taking pictures of the car on your phone before renting it. This way you will have proof that you got the car with a scratch or dent.
Get a driver's license
Renting a car is not carefree fun. You will need a driver's license and passport. Quite often in car rental companies, there is a requirement: a driving experience of at least one year. In some countries, they may refuse to rent a car and require a surcharge for driving under the age established by the company.
Discuss additional services in advance
An attractive price on the website for car rental often does not include a number of additional options. You should also find out about them beforehand so that they are not an unpleasant surprise on the spot. For example, extra charge for full insurance or car seat rental. In some companies, there is even a separate price for the ability to use a navigator.
Summing Up
The car rental service is already growing in popularity, which means that there are more and more companies that provide it. Choose carefully the company with which you start cooperating, it will affect the quality of the services provided.