The Most Extreme Camping Spots In The World
Camping is a fun way to unwind as well as get away from the hustle and bustle of everyday life. It allows you to be one with nature and appreciate its beauty. Some like to take it up a notch by sleeping on the edge of a cliff or beneath massive trees that seem endless.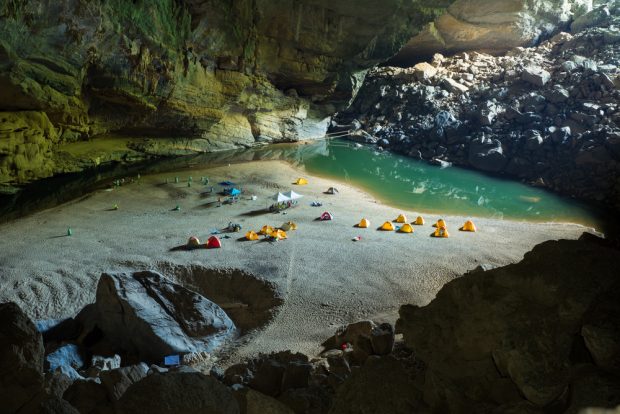 Embark on an unforgettable adventure in these extreme camping spots:
1. Alaska, USA – Denali National Park
As the highest mountain peak in North America, Denali is best for advanced campers who are experienced in survival and have the right survival gear – Bugout Bill. It has a land area of six million acres with breathtaking scenery and fantastic wildlife.
Plus, they have six campgrounds for tent camping or camping with a vehicle like an RV, namely:
Riley Creek – It's a wooded campground that's open for tent campers and those with cars.
Savage River – The site is located in a well-groomed forest with moderate screening, but there are no electric hookups and RVs aren't allowed in the area.
Sanctuary River – As another heavily wooded campground, the Sanctuary River site is surrounded by mountains that you can explore to gain elevation and is for tent campers only.
Teklanika River – Campers who want to go to the Teklanika campground can bring their RVs to and fro only. The vehicle can't be used for exploring the area. You also have to stay a minimum of three days.
Igloo Creek – It only has seven tent-only sites and is accessible by camper bus. Reservation can be made upon arrival at the park.
Wonder Lake – The Wonder Lake campground is the nearest to Denali, giving you an impressive view of the majestic mountain.
2. Odda, Norway – Odda Camping
Odda Camping is best paired with a good camping hammock. Look for a spot beneath enormous trees to get the most protection against the weather. The campground is situated between the Hardangervidda and Folgefonna national parks. Moreover, it's the nearest campsite to Trolltunga, which is a unique rock formation with scenic cliffs.
You have the option to go up to Trolltunga, with an ascent of about 1,000 meters. However, this adventure is not available during winter time due to harsh weather conditions. The campsite also lets you rent bikes and canoes for other activities.
3. Christchurch, New Zealand – Aoraki Mount Cook National Park
Mount Cook is the highest mountain in New Zealand, and it served as the training ground for legendary local mountaineer Sir Edmund Hillary, who was one of the first to climb Mount Everest. The landscape has 23 peaks throughout a 3,000-meter altitude. It's considered as the best climbing region in Australasia.
Beginners and novice adventurers can also enjoy mountain hikes, which have tremendous benefits for mental health. It also brings you alpine tarns, herb fields, and superb glacier views. Mountain parrots, also known as kea, serve as your companions through the walk.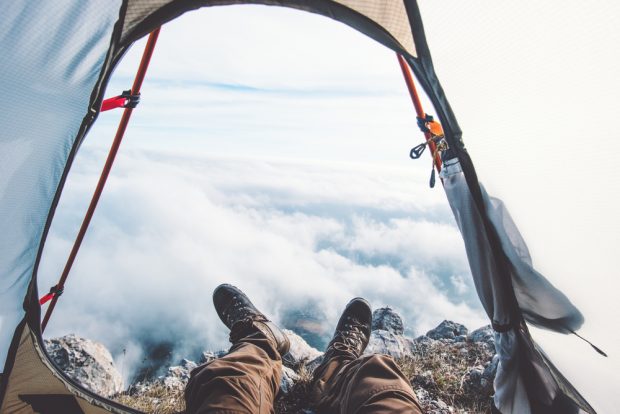 4. Quang Binh Province, Vietnam – Phong Nha-Ke Bang National Park
Vietnam is home to the world's largest cave named Hang Son Doong, which is also millions of years old. You may have seen pictures of the magnificent rock structure, which spans over five kilometers long and 200 meters in height.
It was initially discovered in 1990 by a local farmer and reported his findings to the British Caving Research Association (BCRA). However, he wasn't able to pinpoint the location when he came back a second time, and it wasn't until nearly two decades later that he came across the entrance again where he was able to bring people from the BCRA to the cave.
The journey to the area is a rigorous one, encompassing a two-day jungle trek and river crossings just to reach the entrance. Oxalis, a tour company, leads the five-day expedition where you get to spend your night camping inside Hang Son Doong. Other activities while inside the area include swimming through underground rivers and climbing the rock formations.
5. Nepal or Tibet – Mount Everest
Nothing says extreme than climbing and camping atop the world's highest mountain in the world. Being able to ascend the summit of Mount Everest is every adventurer's dream. There are two primary climbing routes for the peak. One is the southeast ridge from Nepal, and another is the north ridge from Tibet. The southeast ridge is more popular and believed to be more accessible.
Conclusion
Camping has loads of benefits for your physical and mental health. If you want to do something more than just relaxing under the stars, you can look for extreme activities to satiate your adventurous spirit. Just make sure, though, that you prepare your body and mind for the rigors and strains you will go through.