The Best Outdoor Flashlights for Camping, Hiking, and Other Outdoor Activities
Floodlight flashlights are must-have items for your camping package. Besides being a security compliment when you are camping, floodlight flashlights allow you to navigate the different terrains during the night with ease. Unlike spotlights, floodlight flashlights produce highly yet non-directional beams of light with a large viewing angle, greater illumination range, and have a larger area when it comes to diffusion.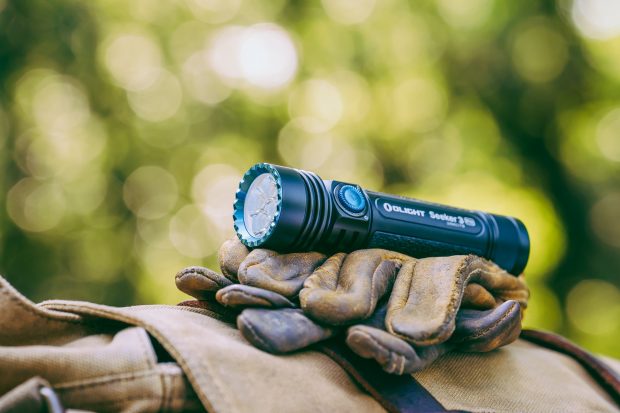 What is more, the floodlight is soft and thus is friendly to your eyes as opposed to a spotlight that produces a glare that may feel uncomfortable for your eyes. How do you identify the best outdoor flashlights for camping, hiking, and other outdoor activities?
Flashlights Buying Guide
Because flashlights are bought for security and navigation purposes, there are specifications that flashlights need to have to qualify to be considered quality and worth spending your penny on. The level of brightness is paramount as you need as much light to guide you as you walk through the darkness as you navigate when camping or hiking. This allows you to assess your surroundings and spot any dangers thus taking necessary measures.
The battery life of your floodlight flashlight is very important as well. Check to see that the battery can store enough energy to last your flashlight through the adventure. If the capacity is not that large, the flashlight should allow for recharging to restore power. 
The illumination field needs to be large for any quality flashlight with great diffusion of light. Having a waterproof flashlight is recommended since outdoor activities are prone to weather uncertainties.
Other aspects to consider for a quality flashlight include the durability of the flashlight determined by the material used in assembling the product. The floodlight flashlight you acquire needs to be one that will not easily when dropped to the ground or when you trip and fall. User-friendliness such as comfort and firm yet soft-grip are important as well.
The best outdoor flashlight for camping and Hiking
These are among top picks for any camping or adventure enthusiasts who are sourcing for a quality floodlight flashlight to carry along in their next adventure. The highlighted flashlights are good for camping, hiking, and any other outdoor activities you may wish to engage in. They have superior features that make them durable, high-performance, and user-friendly.
Warrior 3 Tactical Flood flashlight
It is made to keep you safeguarded for 55 days before it needs recharging with its batteries, this floodlight flashlight is a thing of beauty. Its LED are upgraded to deliver you 2300 lumen which penetrates through darkness lighting your paths as you hike, camp, or do your patrols. 
You can monitor the battery life as well as the lumen run-out time through the visualized indicator interface incorporated in the design of the flashlight. Its tail switch is upgraded to perform multiple functions through a single press.
 Seeker 3 Pro Bright Flashlight
One of the best floodlight flashlights you will get in the market today, this flashlight has a powerful yet rechargeable battery with a large capacity of 5000mAh with the ability to last you for 15 days. It comes with 4200 lumens capacity thus high performance. The smart proximity sensor ensures your floodlight flashlight is safe from overheating or lens obstructions. 
When non-operation, the smart lockout, and the unlocking feature will shut down the flashlight after 30 seconds. To unlock it you simply rotate the knob switch over 90 degrees. You may access 4 brightness levels through the upgraded user interface.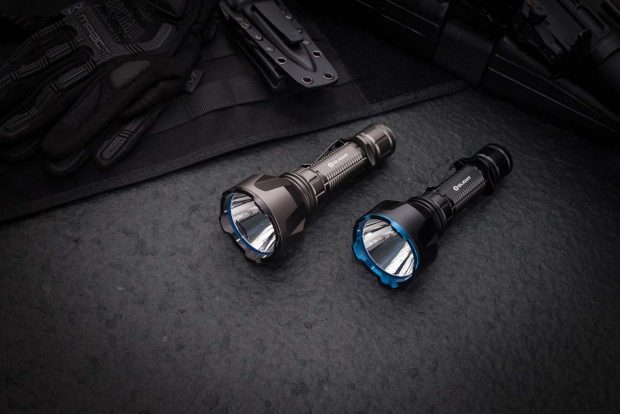 Marauder 2 Powerful Flashlight
If you are looking for the best performing floodlight flashlight to carry for your next adventure while camping or hiking, this 14000 lumen with 800 meters throw is the perfect fit for you. The floodlight flashlight has a proximity sensor built in to ensure overheating and lens obstruction is detected before any damage is done to your flashlight. 
With the double button cooperative power, one can switch between spotlight and floodlight thus giving this flashlight superiority over other flashlights. One can charge the flashlight with 30W capacity or discharge through reverse charging. It will only take 2.5 hours to fully charge and what is more, you may charge your phone, pad, or any device through the USB-C power source.  
Handheld Seeker 3 Flashlight
The floodlight flashlight has a set of 4 high-performance LEDs which deliver an output of 3500 lumens and its beam can reach a distance of 220 meters. The grip on your hand is adorable and comfortable. 
It allows for fast charging through its 21700 Amp battery that supports 2A charging through the MCC3 USB magnetic charging cable. One can monitor the battery life in real-time through the obvious battery indicator feature that comes in 3 color design on top of the flashlight.  
Warrior X Turbo Tactical Flashlight
With a maximum of 1100 lumens and a 1000 meter throw, this floodlight flashlight is not only good for camping and hiking but also great for searching, rescue, and other emergency operations. Its performance is reliable and professional through the tactical ring, the aggressive bezel, and the tail switch. 
Those who fancy hunting, this is a perfect flashlight for you; it offers you the option to mount it on the Picatinny rails. The beam produced by the floodlight flashlight is bright, with a large field of view, and soft on your eyes.  
Conclusion
Knowing to differentiate between a spotlight and a floodlight will allow you to pick the best flashlight for your camping hunting, hiking, or any other outdoor activities. The highlighted flashlights above have superior features. They ensure all your needs are met while you are out on an adventure from the basic to the secondary needs such as emergency or requesting help in case you are in danger. 
What is more, some of the flashlights like the Marauder 2 Powerful Flashlight combine the features of a floodlight and a spotlight. Make sure to carry either of these flashlights when you set out for camping, hiking, hunting, or any other outdoor activities and complete your adventure experience.