Eyewitness the Thrilling Swatch Rocket Air Slopestyle 2014 Event in Thun, Switzerland
Thun, Switzerland, 26th March 2014: Get ready to witness the most famous and thrilling Swatch Rocket Air, which is taking place on 11th and 12th of April 2014, dedicated to free ride mountain bike lovers and is full of thrill & excitement.
Enjoy Free ride Mountain Bike (FMB) this April in Thun, central-west Switzerland, one of the most prestigious competition taking place for the fourth consecutive year. This action-packed two-day event full of emotions, adrenaline and fun! Featuring the world's top free ride mountain bike performers such as Thomas Genon, Peter Henke, Tom van Steenbergen and many more are expected to share their own unique style as they show off their best tricks at this year's event.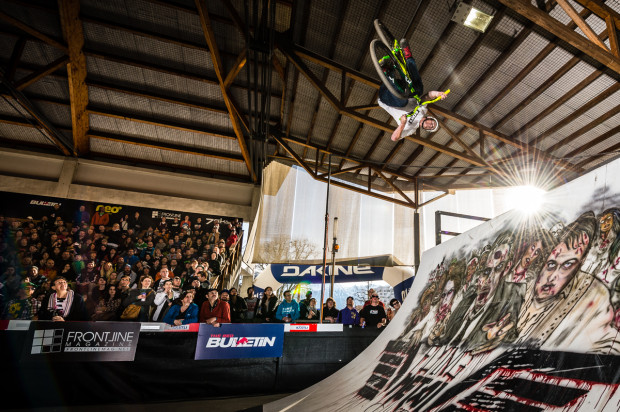 The theme of this year's Swatch Rocket Air is the "woods." Flying cameras, photographers and a television production truck will capture this year's event, providing with an online  livestreaming and television broadcast. The track is built not only for riders, but for the spectators too, as big and as spectacular as possible. They tried to build a course that is also spectacular, but safe and a lot of fun on the other hand."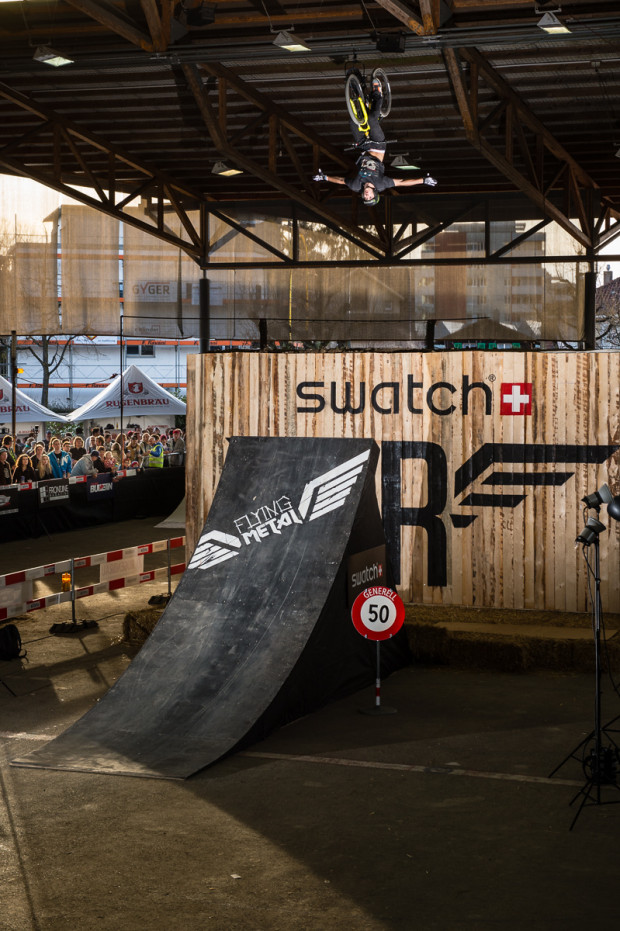 This year riders will get slightly changed slopestyle track. The dirt at this year's event would be dry and fast. Amongst a variety of other obstacles, they build a whaletail allowing riders to jump on and off from a height of three meters. The theme "woods" will also be integrated into the slopestyle course using a log as a jump on the last obstacle. During the event, the bike organization Trailnet will provide information about trail code of conduct and other issues that bikers may encounter.
More information about the Swatch Rocket Air FMB 2014 will come out soon! Stay tuned on Xtreme Spots web page!
About Swatch
Swatch, launched in 1983 by Nicolas G. Hayek, is a leading Swiss watch maker and one of the world's most popular brands. The brand maintains a strong presence in the world of sports with its commitment to snowboarding, freeskiing, surfing, FMX, ice cross downhill and mountain biking.
About the Company:
Xtreme Spots try to identify spots and present to their fellows interesting places in all five continents, where extreme sports can be practiced safely, both by amateurs and professionals. They focus on experiencing different cultures and civilizations; their e-ticket contains a slightly different perspective in regard to their destination. Steep rocks, vast arenas, snow terrains, vertical drops, breathtaking waterfalls, deep waters, high cliffs, long tracks, big waves and endless trails make part of their sightseeing priorities. Their challenge is to make a professional practitioner look for details of an extreme spot that would allow him to expand his knowledge and experience while amateurs will be urged to leave their couch, once and for all.