Sports to Try Before the End of Summer
One of the best things about summer is that it is often a time when the outdoors is your oyster, and being outside in the fresh air is a welcome relief after being cooped up inside over winter.
If you are in a part of the world where you have been graced with sunshine and heat, you might be hoping to make the most of it before fall starts to kick in.
For those that are outdoorsy and athletic, it is time to make the most of the remaining season and try out some of these fun sports!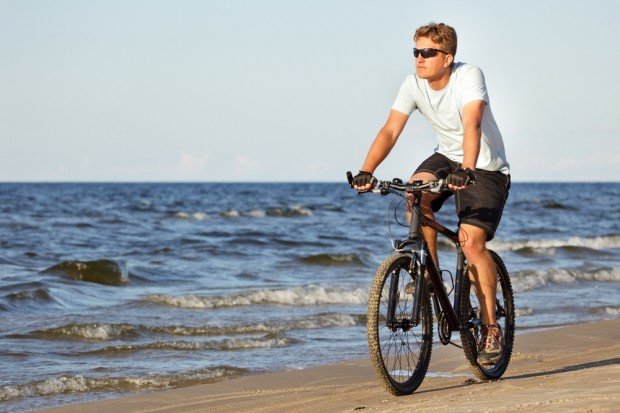 Cycling
Many avid cyclists will hop on their bikes come rain or shine, but for the less seasoned of those who are interested, summer seems the perfect time to get into it.
One of the best things about this sport is that you are able to take it at your own pace. You can choose routes that are suitable for you, along with distances you can manage, and you can also plan in a café break too (cake is essential).
You can go at whatever speed you choose when cycling, so it doesn't have to be an endurance test – it can just be something you enjoy without worrying about any stats or personal bests.
Surfing
Absolutely one for water lovers, surfing is one of those sports for people who love a thrill and a challenge.
Surfing does take a lot of skill, and it can take time to build up those skills as you are not only learning something new, but you are also not trying to utilize it on dry land.
That being said, surfing is magically unique in the way that you get to be part of the sea and its current, riding the waves. Take a look at Honest Surf for all things surfing!
Beach Volleyball
Volleyball is one of those sports that can be enjoyed in many different places. You can set up wherever you like as long as someone can spike and there is a clear net. Beach volleyball, however, is definitely one for when the sun is shining. It can also make a great game for others on the beach to join in with if you feel like getting social.
Rock Climbing
Not one for the faint hearted, or those who are scared of heights, rock climbing can be an excellent sport to try out in summer when it is warm and dry. Not only is climbing in wetter weather more dangerous, but it can also be much more unpleasant.
This is another sport you are able to adjust to suit you. There is no need to go any higher than you want to, and if you don't want to climb au natural, there are plenty of places you can go to that will provide climbing walls along with essential safety training.
These are just a few sports ideas you could try before the summer ends – so get out there!