Reasons to Visit the Catskills this Summer
Are you looking for the perfect summer getaway? Look no further than the Catskills region! This gorgeous patch of New York is teeming with lush scenery, natural wonders, and endless outdoor activities. Whether you're searching for calm relaxation or an adventure-filled weekend, there are plenty of reasons to visit the Catskills this summer! From kayaking on glassy lakes to night camping beneath a starry sky, discover how this amazing destination can fulfill all your vacation dreams.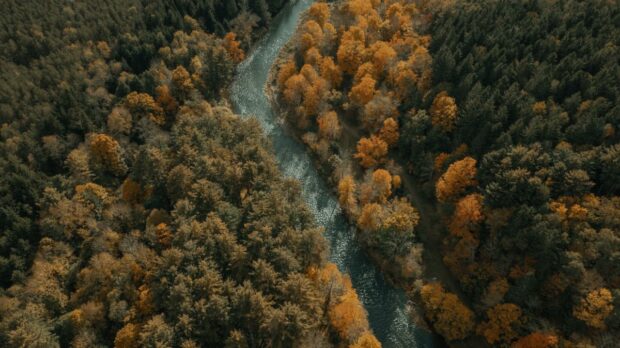 Adventure in the Great Outdoors
Experience the allure of the Catskills this summer, where boundless adventure opportunities unfold amidst the breathtaking wonders of the great outdoors. With over 700,000 acres of state land and six major river systems, there is no shortage of thrilling activities. Hiking enthusiasts will be delighted by the many trails available, including the popular Slide Mountain trail – the highest peak in the Catskills. With stunning views and a challenging yet rewarding climb, hiking Slide Mountain is a must-do for any outdoor enthusiast. But that's not all – visitors can also go whitewater rafting, zip-lining, horseback riding, and more! The possibilities are endless when it comes to adventure in the Catskills.
Enjoy Peaceful Lakeside Retreats
With a variety of lakes to choose from, such as the scenic Lake George or tranquil Kaaterskill Falls, visitors can spend their days swimming, fishing, and boating in crystal-clear waters. For a more secluded experience, head to one of the smaller lakes tucked away in the mountains – perfect for those seeking peace and quiet. Many resorts also offer amenities such as spas, golf courses, and outdoor pools for a truly luxurious escape. Imagine waking up to the sound of birds chirping and the gentle lapping of water against the shore – that's the type of serenity you can expect from a lakeside retreat in the Catskills. And with plenty of cozy cabins and campsites available, it's easy to disconnect from the hustle and bustle of everyday life and reconnect with nature in this idyllic region.
Experience Historic Sites
The Catskills have a rich history dating back to the 19th century, and visitors can learn all about it by exploring these iconic landmarks. The Thomas Cole House is the former home of Thomas Cole, the founder of the Hudson River School of Art – a movement that celebrated the beauty of nature through paintings. Visitors can tour his house and studio, which are filled with artwork and artifacts from the era. The Erastus Corning Tower, also known as the Empire State Plaza, is a 589-foot tall skyscraper that serves as the seat of government for New York's capital city, Albany. It offers stunning views of the surrounding area and is a must-visit for architecture enthusiasts. Another historical site not to be missed in the Catskills is Kaaterskill Falls, a two-tiered waterfall that has been inspiring artists and writers for centuries. It was even featured in Washington Irving's famous story "Rip Van Winkle."
Shop Locally
Aside from its natural wonders and rich history, the Catskills are also known for their charming small towns that offer a unique shopping experience. Phoenicia, Woodstock, and Tannersville are just a few of the many towns in the region where visitors can find locally-made crafts, antiques, fine art, and more. By choosing to shop locally instead of at big chain stores, visitors can support the small businesses that make these towns thrive and preserve their character. Not only will you find one-of-a-kind items to take home as souvenirs, but you'll also have the satisfaction of knowing your money is directly benefiting the community. Plus, strolling through these quaint towns and browsing the shops is a great way to spend a lazy summer afternoon.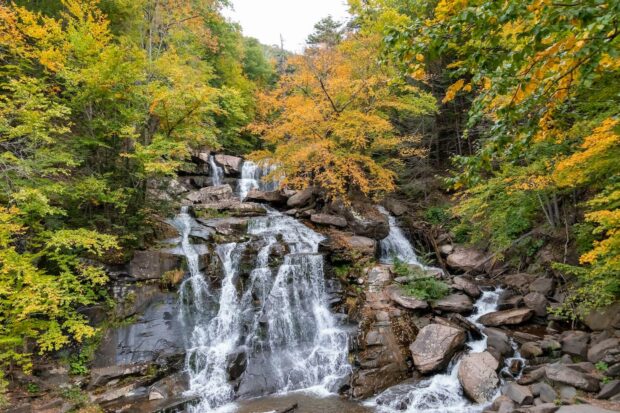 Camp or Glamp It Up
For those who love the great outdoors but prefer a little more comfort and luxury, camping in the Catskills can be taken to the next level by staying in yurts or cabins. These unique accommodations offer all the amenities of a hotel while still providing an authentic camping experience. Yurts, circular tents traditionally used by nomadic tribes, are becoming increasingly popular in the region and can be found at several campgrounds. They feature comfortable beds, electricity, and sometimes even a mini-fridge and microwave. Cabins, on the other hand, offer more space and privacy for those who want to fully immerse themselves in nature without sacrificing comfort. Many cabins are equipped with kitchens, bathrooms, and cozy fireplaces – perfect for roasting marshmallows on a chilly summer night. Whether you choose to camp in a tent or upgrade to a yurt or cabin, you'll still get to enjoy all the wonders of camping in the Catskills while having a comfortable retreat at the end of the day.
Sample Local Cuisine
No trip to the Catskills is complete without sampling some of the local cuisines. The region is known for its fresh, farm-to-table food and unique dining experiences. From quaint diners serving up classic comfort food to upscale restaurants highlighting the bounty of local farms and producers, there's something for every palate in the Catskills. For a truly authentic experience, try a meal at one of the many family-owned establishments that have been passed down for generations. These small-town diners and cafes not only serve delicious food but also offer a glimpse into the rich culture and history of the region. And for those looking to indulge in some unique culinary experiences, there are plenty of farm-to-table restaurants that showcase the local ingredients and flavors of the area. Don't leave the Catskills without treating your taste buds to some of the best food in upstate New York.
The Catskills offer a wide range of attractions and activities that make it the perfect summer destination. From outdoor adventures to relaxing retreats, and historical sites to quaint towns, there's something for everyone in this picturesque region. So pack your bags and head to the Catskills this summer for a vacation you will remember! With so much beauty and adventure waiting for you, it's easy to see why so many people choose to visit the Catskills year after year. Start planning your trip today and get ready to make some unforgettable memories in this charming corner of New York.