Questions You May Have About Adding Panniers for Touring     
If you are new to bicycling or considering a long-distance bicycling tour, you are sure to have questions about panniers. What are the best panniers for touring? Will the panniers be a good fit for your bicycle? How much weight can these panniers hold? And so on.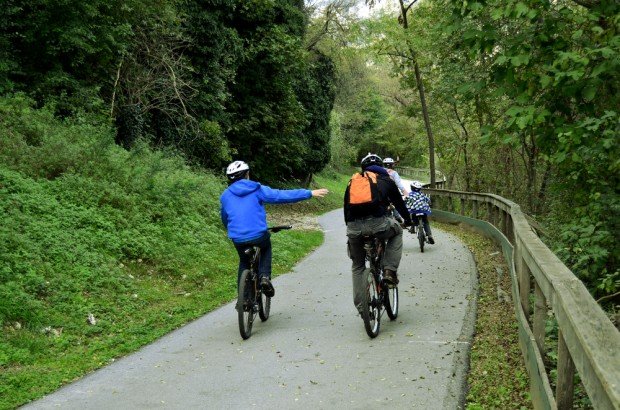 Several pannier brands are available in the marketplace today. Choosing the right product for your tour could become an overwhelming process. Look at the common questions you may have about adding panniers to your equipment list for a tour.
What are Bike Panniers?
Panniers are bags that are specially designed to be held against the side of your bicycle or bike. These bags are often sold in pairs to mount them easily on either side of the bike. You can use these bags to store equipment, clothes or food items.
Why Should You Use Panniers?
Instead of packing a heavy shoulder bag, you can use panniers to carry the required items. They are relatively easy to pack, and you can get on the road again without any delay. Using a pair of panniers, you can carry more weight and ride comparatively easier than stuffing items in a single bag. 
How Many Panniers Do You Need?
The number of panniers you would need depends on the duration or distance of the trip. If you plan on a short tour, two lightweight panniers attached to the rear end should be enough. If you are planning on a more extended tour, you could attach two more panniers to the front of your bicycle. If you do need to carry extra weight, then you could use a handler bag.
What Capacity Options Do Panniers Offer?
Front panniers have a capacity of 10 to 15 liters each, meaning front panniers as a pair can hold 20 to 30 liters. The rear panniers can fit double the capacity of the front. But it is recommended that while packing panniers, the ideal weight should be between 15 and 45 pounds. 
Pack light and only take essential items. Store the heavier items at the bottom of the pannier and the lighter ones at the top. The technique helps in weight distribution and also protects lightweight items.
How to Buy Best Panniers for Touring?
When buying panniers, ensure they are waterproof so that your clothes and food items can stay protected even if it rains midway. Always load both the front and rear pannier labels equally. You do not want more weight on one end, which will affect the bike's stability.
Padding is another feature you could look for as they provide an extra layer of protection for your items. Also, look for user-friendly features such as shoulder straps so that you can carry the panniers on your back when you are away from your bicycle.
There are so many quality and budget-friendly panniers on offer. Factors such as the weight you want to carry and your bicycling level come into play while choosing the best panniers for touring.