Points to Consider Before Building a Dock For Your Jet Ski Rental Business
The right dock is an absolute necessity if you have a jet ski rental business. The docks provide a platform to park and maintain the watercrafts you own. A jet ski safely fastened to a dock is protected from vandalism also.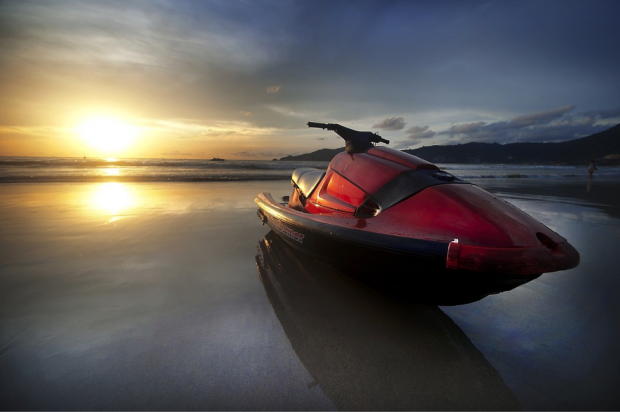 The right design and structure of the dock will not just help your dock last longer but will also leave a positive impression on your customers. While the right dock will also help you enjoy your leisure time fishing and diving.
Whatever the purpose is, commercial or private, without a dock one cannot get the benefits of waterfronts fully.
Building A Dock
Building a dock requires some pre-knowledge about the types of docks according to the varying landscapes and the purpose for which the dock will be used.  If you are not the DIY-type, don't worry, you can easily find a great drive on boat dock for sale. However, if you do choose to build your own dock for your jet ski business, consider the following things:
Purpose of Building A dock
The purpose of building the dock should be identified because the material and design are selected accordingly. Moreover, there are many types of docks and you should choose the dock congruent with the climate and bottom surface of the water.
From permanent steel structures to the convenient portable ones, the options are endless. Your choice will depend on the purpose of your dock. For example, if the purpose is to park a jetski, get a v-shaped plastic dock. If you need a dock for fishing, create a wooden or plastic stable dock.
A Seasonal Dock or A Permanent One
Now, this choice depends on the climate of the area where you want to install a dock for jet skiing. If it freezes in winter you have got to use the seasonal dock. Such docks can easily be removed and then kept safe until the next summer comes and you go back to your business.
Lakes and ponds that freeze in the winter season can have floating docks, piling docks, or pipe docks.
The choice depends on your budget and the structure you want to use for your business.
If you live in a warmer region and the water where you want to build a dock does not freeze in winters then you can easily go for permanent docks like crib docks and suspension docks. It will be a one-time investment that will bear fruits for your business for a long time.
Height of the Dock
The height of the dock should be pre-decided. In this regard, one must check if the water level remains the same throughout the year or it varies. Complete knowledge of the environment and climate of the place where you want to set up your business will surely help you run your business smoothly.
Dock Material
Selecting a dock for your jet ski rental business is not a simple matter. You cannot just choose the one that is more catchy to the eyes rather you have to consider a number of factors including the material.
Now there is a list of points that you must keep in mind while choosing the material for your dock, for example, the cost, durability of the material, maintenance, environmental hazards, etc. Because at the end of the day, it's business and one must invest after thorough knowledge and research.
Luckily there are many types of floating and fixed docks, hence you can easily choose one according to your budget and climate conditions. Normally the materials available in the market for docks are wood, aluminum, and plastic. Amazingly, docks come in a series of designs and structures in all materials.
Safety Considerations
Whether you are constructing a bridge, a building, or a dock, you must keep safety hazards in mind. A pre-knowledge of safety hazards in the use of docks can surely help you avoid any accidents or mishaps.
If you choose aluminum material for your dock, keep in mind that it gets very heated under the hot sun and can even burn feet. On the other hand, wood does not get that heated but it cannot be saved from termites and also splinter with time. Such splinters could cause injury if they go unnoticed.
While docks made of aluminum and wood have some safety hazards, docks made of plastic have no such dangers. Plastic docks do not splinter or get overheated. They are more reliable and durable.
Conclusion
Versatility and innovation have brought many options in docks construction. A number of factors involved in choosing the right dock have made it a scientific art. Docks are now not just a need of many businesses to flourish conveniently but are also a must-have structure to give a signature look to one's business. So, choose your dock wisely, because it will speak a lot about your prudence.