Pedaling Through Canadian Landscapes
Welcome to the glorious land of Canada, a treasure trove of stunning landscapes, diverse cultures, and unique experiences. Among numerous travel adventures the country has to offer, why not embrace an e-bike adventure?
It's fresh, invigorating, family-friendly and remarkably versatile. With this article, let's delve into the captivating Canadian landscapes and envision an unforgettable family e-bike adventure.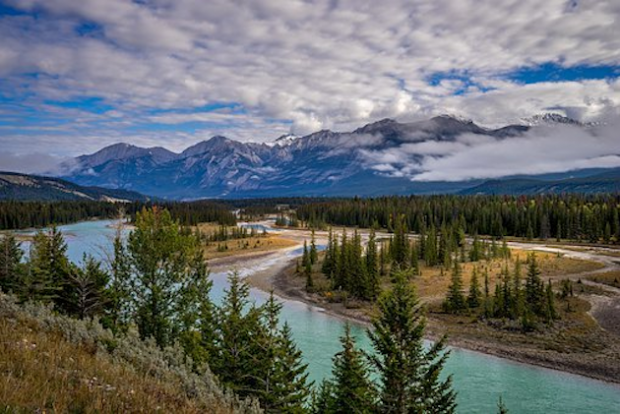 Embracing E-Bike Adventures
When it comes to exploring the scenic Canadian outdoors, more and more people opt for electric bikes for adults as a means of transportation. You'll be amazed by how these electrical wonders amplify pedaling power, keeping you or any family member from growing physically tired too quickly. This enhances the allure of biking tours as anyone from kids to seniors can participate.
Unfolding Canadian Landscapes
Imagine this: you're pedaling along stunning coastlines in the Atlantic Provinces, where sailing boats dot the horizon and lighthouses echo tales of maritime legacy. In contrast stand Canada's Rocky Mountains in majestic grandeur offering a resplendent feast for your eyes every time you traverse their sprawling trails on your e-bikes.
As if that isn't enough, consider Quebec's fall foliage — its mesmerizing tapestry of colors is nature's spectacle at its best! The vast prairies with golden wheat fields kissing the clear blue skyline are another sight to behold. And lastly, don't miss out on riding along the Pacific coast where sea otters bob up and down in kelp beds under expansive marine-blue skies.
Understanding Canadian Culture
Immersion into local culture forms a significant part of your family journey into Canada. You will find the neighborhood vibes heartwarmingly welcoming across most Canadian regions — from bustling urban areas to serene rural settings. This is greatly influenced by an inherent ethos of multiculturalism and inclusivity that Canadians take immense pride in cherishing.
Nibble on delightful Canadian food throughout your journey! From butter tarts to poutines to fresh Atlantic seafood — food is yet another thing that unifies this geographically diverse country.
While cruising down winding trails, don't miss out on understanding Canada's rich indigenous history radiating off each proud tribe's vibrant cultural heritage stitched seamlessly into Canada's tapestry.
Family-Friendly E-Bike Trails
You'll find countless mountain biking paths perfect for families in Jasper National Park with trail difficulty ranging from easy beginner slopes to challenging terrains.
Coastal routes like the Confederation Trail in Prince Edward Island are pristine gems offering glorious insights into coastal life without posing much physical challenge – ideal for families with young kids or older adults.
For urban biking explorations during city visits consider Toronto's Waterfront Trail which offers routes passing through bustling neighborhoods and peaceful beaches alike! Nature reserves often offer suitable bike trails as well – Algonquin Provincial Park, Ontario known for its wolf howl nights highlights this!
Planning Your E-Bike Adventure
As vast and diverse as Canada may be, crafting an appropriate itinerary forms a crucial step in bringing your vivid travel dreams alive.
The best time to plan your trip depends largely on which landscape calls out to your family – if you love winter landscapes then winter won't disappoint but if vibrant autumns entice you then choose autumn!
Once you have zeroed down on what regions to explore ensure you select sturdy electric bikes that cater suitably well to both adults and kids alike!
Devote some time researching comfortable stay options near preferred biking trails – whether it's lake view cottages or luxurious resorts.
Travel Tips and Protocols
Travel etiquette largely overlaps with basic decency but here are a few tips specific to biking around Canada – Always adhere strictly to safety guidelines pertaining to biking such as wearing helmets at all times, respecting pathways' code of conduct like not littering around or disturbing wildlife.
Pack sufficiently for varying weather conditions dependent upon your geography of interest – Warm clothing and insulated boots during winter months whereas lighter attire during summer complemented by sun lotion seems apt!
Sustainability through E-Biking
Opting for e-biking not only promises an unparalleled travel experience but also stands as testimony for your dedication towards sustainable tourism practices – leveraging technological advancements like electric bikes while promoting an active lifestyle among kids!
Relishing the e-Bike Experience
The joyous moments when you traverse through breathtaking landscapes, the exhilaration when you master that uphill climb, the shared laughs over unexpected biking blunders – the thrill of your Canadian e-bike adventure will undeniably foster an endearing bond among family members.
As each day closes, gather around a cozy campfire, exchange stories of the day's excitement and look forward to yet another day filled with adventures.
Some Final Words
With a pedaling getaway across varied Canadian landscapes serving as a fantastic vacation loaded with exhilarating experiences amidst nature's grandeur alongside intimate cultural immersion it becomes encouragingly optimistic to reimagine tourist footprints.
Explore further on this quintessential Canadian adventure leveraging innovations like electric bikes ensure an environmentally conscious escapade that leaves no trace behind!
Go ahead; embrace this unique opportunity ensuring sustainability at each pedal stroke while weaving unforgettable memories throughout beautiful Canadian landscapes.