Must-Try Water Sports for an Adrenaline Rush
Water sports can be a great way to pump your adrenaline if you love the outdoors. There are many different water sports to choose from, each with its unique appeal. Whether you're looking for something relaxing or thrilling, there's something for everyone.
Hence, market analysis shows that the market size of adventure sports and water sports is expected to grow in the coming years, and so is the water sports equipment market.
Surfing
Surfing is a popular water sport. According to Statista, around three million Americans practice the sport annually. Surfing is a water sport that's been around for centuries, and the modern version of it has evolved from earlier forms of riding waves.
It's easy to see why surfing is one of the most popular sports worldwide. It's about carving up waves, riding them as they crash into shore, and trying not to wipe out in the process.
Surfboards are made with polyurethane foam and fiberglass or carbon fiber. They're lightweight yet sturdy enough to support even experienced surfers when they take on big waves.
Surfers need both physical fitness and skill to catch waves safely, so if you want this exciting adrenaline rush while also working out your body simultaneously, give surfing a try.
White Water Rafting
White water rafting is where you are placed in a raft and sent down a fast-moving river. The river can be on either side of the continental divide, though most trips occur on rivers that flow towards the Pacific Ocean.
You'll begin with a safety briefing before boarding your boat for what will likely be an exhilarating ride through rapids ranging from class I-VI.
If you're lucky enough to go on guided trips, your guide will steer you through challenging sections while telling tales about local history or wildlife. If you're going on unguided trips, it's up to everyone's skill level and cooperation to navigate their way down safely, but that means more fun.
There's so much in white-water rafting that a few hours or half a day might not be enough to enjoy the sport. Hence, it is advised to go for a full-day white water rafting experience for complete enjoyment. You can book a full-day white water rafting trip and hire a guide for the entire day, especially if you are a group of many friends.
Flyboarding
Flyboarding is a water sport that involves riding a jet ski while standing on a water jet. It's also called a hydro flight because it allows you to soar into the air like you're flying. This exhilarating activity originated in the Caribbean and has gained popularity worldwide thanks to its ability to turn even non-swimmers into adrenaline junkies.
Flyboarders use a tow bar connected to their board, which resembles a wakeboard, to pull themselves through the air using nothing but their arms and legs. The power of this propulsion comes from a personal watercraft that pumps out 800 pounds per square inch of pressure through two hoses connected directly under your feet, allowing you to reach heights of up to 15 feet above sea level.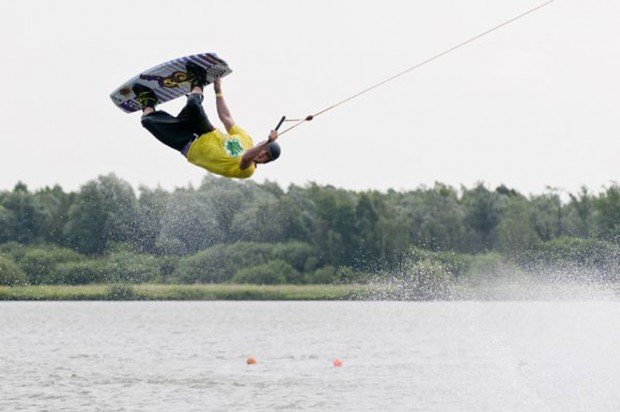 Wakeboarding
Wakeboarding is an exciting, fun, and fast-growing sport that will give you the adrenaline you want. It's also a highly popular activity with people of all ages and skill levels, so if it's your first wakeboarding, don't worry.
If you have never wakeboarded before, we recommend taking some lessons at your local water sports center. Wakeboarding is high impact and high speed. Before jumping into the deep end, you'll need to learn how to control yourself on the board.
Wakeboarders come in all shapes and sizes and can be seen participating in competitions worldwide. There were approximately 2.75 million Americans who enjoyed wakeboarding at least once in 2020.
Jet Skiing
Jet skiing is a popular water sport that is great for cruising along the coast or through lakes, rivers, and other bodies of water. A jet ski is typically powered by a small engine attached to an outboard propeller, which allows you to go faster than you would in a boat or even on land.
You can choose between an open-deck or enclosed cabin design, depending on how much sun protection you need. Jet skis are available for rent at many resorts and beaches across the country, so it's easy to try one out for yourself.
Kayaking
According to Statista, some 18.6 million Americans went kayaking at least once in 2021. The numbers clearly show the popularity of this water sport. If you're the outdoorsy type, kayaking is for you. You can go solo or with friends, which can be done on calm or rough water. Kayaking is also one of the oldest water sports in existence.
Kayaking has become a popular form of recreation worldwide because it allows people to explore nature while also giving them an adrenaline rush.
Scuba Diving
Scuba diving is one of the best ways to explore the underwater world. It's another popular water sport, especially among men. According to Zippia's scuba diver's gender demographics, 69.4% are men, and only 30.6% are women.
It's an exciting activity that people of all ages can enjoy, and it's a great way to experience marine life. Not only will you be able to see beautiful creatures such as dolphins and whales up close, but you'll also get fit in the process.
Suppose you're interested in trying scuba diving for yourself. In that case, there are plenty of opportunities for beginners who want to learn this fun activity from experienced instructors at dive centers around the country. You can also go on a scuba diving holiday if you have more time available than usual. These holidays usually take place on tropical islands with plenty of coral reefs for beginners to explore.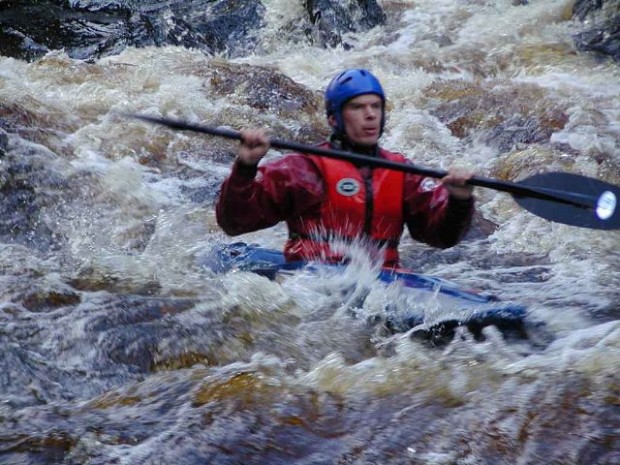 Canoeing
Canoeing offers an opportunity to explore the outdoors with family and friends and get some exercise. It's also a great way to relax and enjoy nature.
Canoeing is one of the most popular water sports because it's easy to learn, safe for all skill levels, and accessible anywhere there's water. You can even rent canoes at many campgrounds or boat rental shops.
Conclusion
There is a reason why water sports are so popular, they're thrilling, exciting, and can be done by anyone. Whether you want something to do with your family or an adrenaline rush, these water sports will keep you entertained all day.