How You Can Have an Extreme, Off-Road Adventure on an E-Bike!
Conquering the great outdoors is an incredible feeling, one that's rarely surpassed by any other feeling. When you have been there and done that, it's hard to replicate, and so you do it again and again and try to reach greater heights. But if you are seeking an adrenaline-pumping escapade that combines the thrill of off-road biking with the convenience of electric power, look no further than an extreme off-road adventure on an e-bike!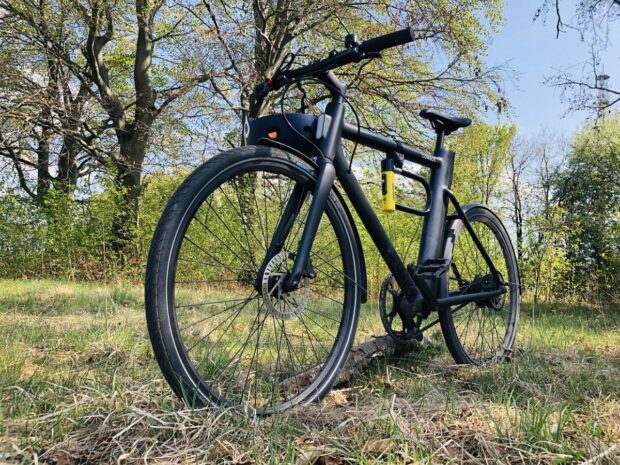 This exhilarating activity allows you to conquer challenging trails, explore rugged terrains, and experience the raw beauty of nature while enjoying the benefits of electric assistance. But what's so special about off-road e-biking, and how can you have the ultimate adrenaline-fueled adventure? Get ready to gear up and conquer the great outdoors – on an e-bike, no less!
Choose the right e-bike
To embark on an extreme off-road adventure, it is crucial to select the right e-bike. E-bikes can vary, so you should opt for a model specifically designed for off-road riding, with features such as robust suspension, durable tires, and a powerful electric motor. In addition, think of motor power, battery range, and overall durability to ensure your e-bike can handle the demanding conditions of off-road trails.
Plan your adventure
Before you hit the trails, plan your off-road adventure carefully. For example, research local trails known for their challenging terrain, stunning scenery, and of course, e-bike accessibility, and go for routes that offer a mix of steep climbs, technical sections, and thrilling descents. But don't forget to check local regulations and trail guidelines to ensure you are riding in permitted areas.
Safety first
While off-road e-biking is undoubtedly an exhilarating experience, your safety should always be a top priority! That said, you should invest in high-quality safety gear – such as a helmet, knee and elbow pads – and sturdy cycling shoes. Make sure your e-bike is equipped with reliable brakes and proper lighting. It is also wise to ride with a group (or inform someone about your planned route), especially when venturing into remote or challenging areas.
Training and technique
Off-road e-biking requires a certain level of skill and technique, so take the time to train and improve your riding abilities before embarking on extreme adventures. For instance, practice steep climbs, maneuvering through tight corners, and conquering steep inclines. Learn the proper body positioning and weight distribution to enhance your control and stability on challenging trails.
Conquer challenging terrain
Extreme off-road adventures are all about conquering challenging terrain, and e-bikes offer the advantage of electric assistance, allowing you to tackle steeper inclines and rougher trails with ease. You should engage the appropriate power mode and utilize the pedal-assist feature to conquer uphill sections and conserve energy for the descents. Also, be prepared to adapt your riding style to the changing terrain and leverage the e-bike's power to navigate through tricky obstacles.
Embarking on an extreme off-road adventure on an e-bike opens up a world of excitement, challenges, and even natural beauty. With the right equipment, careful planning, and proper training, you can conquer rugged terrains, test your limits – and create memories that will last a lifetime.