How to Use Offroad Electric Bikes and Make the Most of Riding Them
Are you an offroad enthusiast looking to explore the great outdoors on your electric bike? While e-bikes offer a clean and eco-friendly alternative to gas-powered vehicles, their range may sometimes be limited.
However, don't let that stop you from making full use of your e-bike. You just need to know what bike to choose and what features to select.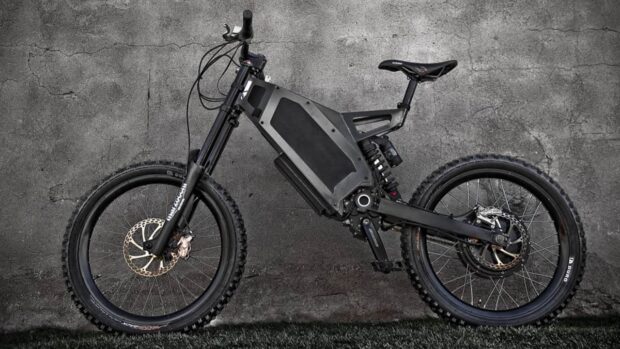 How to Use Offroad Electric Bikes and Reap All the Benefits
People who use offroad electric bikes keep the air cleaner, reduce noise pollution, and can enjoy the great outdoors by taking less-traveled paths. Because the bikes are relatively inexpensive and easy to maintain, you'll find the bike is a true pleasure to own.
Electric bikes have a range of 20 to 100 miles. How far you can go then will depend on the terrain and power mode.
Before you head out,use the following tips to give you the information you need to ride your bike safely and comfortably.
1. Make sure the battery is fully charged before you take to the back roads. This will help you maximize your range and avoid getting stranded.
2. Plan your route in advance so you know where you can recharge if necessary. It's always better to err on the side of caution.
3. Choose a bike that is designed to take on terrains with dirt, sand, mud, gravel, or grass.
4. Pay attention to tire size. If you're off-roading, the tires should be fat and knobby and four inches in width.
5. Take a close look at the bike's motor. It should be powerful – about 750W. Don't choose a smaller motor if you're hitting dirt or gravel trails, or want to scale hills.
6. Make sure your bike has enough torque to help you take on inclines while not overheating your vehicle. That may mean having to pedal somewhat to get over a hill. A torque of 80 Nm (Newton meters)  is just about right.
7. Make sure your brakes have excellent stopping ability. Hydraulic disc brakes of 180mm will safely get you downhill and experience more fun.
8. Make sure your ebike is equipped with LED lights so you can safely drive the trails after dark. Don't choose a bike without this feature. You should have a headlight and taillight on the bike.
9. The bike should also feature a full-fendered design so you can plow through muddy areas without too much problem of splatters.
10. Ask yourself if your bike can handle off-road trails or fields? Does it have full suspension design?
11. Make sure your ebike comes with a phone holder and USB port so you have a means to keep track of your trail riding and not get lost.
You'll really be set if  you can fold your e-bike when it's not used. That way, you can take the bike to any backcountry trails or stow it in your vehicle without hassle.