How To Pick A Skateboard For Your Kid
It can be tough to pick the right skateboard for your kid. With all of the different brands and styles available, it can be hard to know where to start. In this article, we will teach you how to pick a skateboard for your child that is perfect for their needs. We will discuss the different types of skateboards available, as well as some important factors to consider when making your purchase. So whether your child is just starting out or is a seasoned pro, we have you covered!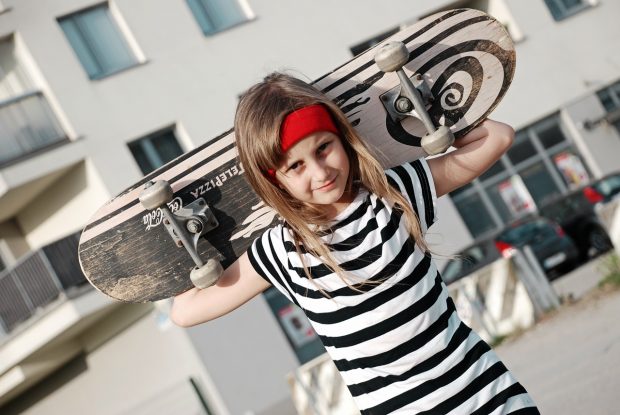 There are a bunch of different factors involved with buying your child their first skateboard but it is important that you make an educated decision in order to provide them with an enjoyable and safe skating experience.
Below are a few of the most important things to consider.
Different Skateboard Sizes
Skateboards can come in a wide variety of different shapes and sizes. The average skateboard will range from 28′ to 32′ in length and range from 7′ to 8′ in width. There are skateboards that are specifically designed for kids but most professional skateboards will recommend most kids to learn to ride on a smaller-sized adult skateboard. If your child is under the age of 8 or small for their age then it might be worth getting them started on a children's skateboard.
Most of the best skateboard brands will offer a wide variety of different-sized skateboards which means you can find one that fits your needs. Most children will do best on a 28″ to 30″ length skateboard that is 7″ to 7.5″ in width. This sized skateboard will be slightly smaller than average but will still be classified as an adult skateboard which makes them higher quality and easier to learn to skate on.
Many children's skateboard brands are cheaply made and will actually be more difficult for your kid to learn to skate on. If you start them on an adult skateboard then they will never have to transition from children's board to adult board and it will also provide them with a smoother and more enjoyable skating experience.
The Different Types of Skateboards
When it comes to choosing a skateboard for your child, the first thing you need to do is decide what type of skateboarding they want to do. Are they interested in street skating? Or are they more interested in skating vertical ramps at their local skatepark? Or maybe they would rather just cruise down the street. Once you know what type of skating they want to do, you can start to narrow down your choices.
If your child is interested in street skating, then you will want to look for a skateboard that is durable and can handle a lot of abuse. Street skateboards typically have smaller wheels and are lighter weight, which makes them easier to manoeuvre. Most complete skateboards or standard skateboards are designed specifically for street skating but it is possible to customize the board in order to alter specific aspects of it.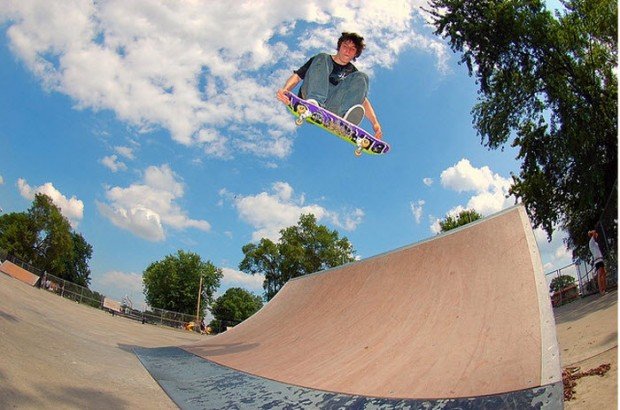 If your child is new to skateboarding and doesn't know what type of skateboard they want then getting them a standard street skateboard is the best option. These are what most people think of when they hear the term "skateboard" and are typically thought to be the most versatile option.
If your child is interested in ramp skating or vert skating, then you will want to get them a skateboard that is designed for those activities. These boards are typically shorter and have softer wheels to absorb the impact of jumping carving up and down vertical ramps. These boards will tend to be slightly wider and more stable which makes them easier to ride on bowls, halfpipes, or vert ramps.
The third option is skateboards for cruising. These skateboards are similar to longboards in the fact that they are designed for cruising and skating fast but they are still much smaller than a standard longboard. Cruising skateboards will typically be slightly longer than a standard skateboard and will provide a more stable ride.
Skateboard Brands To Look At
When you are looking for a skateboard for your kid there are hundreds of different skateboard brands out there. This can make it difficult for a parent to pick one. But professional skateboarder Rocky Norton from Everyman Skateboards recommends "When looking for a skateboard for your kid you should stick to an affordable but reliable brand. When you are first learning to skateboard you will make a lot of mistakes and cause some wear and tear to your board. For this reason, you should stick to a reliable and durable skateboard brand such as Element Skateboards, Plan B Skateboards, or Santa Cruz Skateboards."
It may be possible to find a skateboard at big box stores such as Walmart or Target but these skateboards will typically be incredibly low quality and can actually be more difficult for your child to learn to ride on. For this reason, it is recommended that you check out your local skate shop or even Amazon when looking for a new board. Your local skate shop will be able to guide you through the process of buying your first skateboard and helping to size your child for a skateboard that fits them well.
The overall weight and size of your child's feet will impact the recommended size skateboard that they should use. You want to give your child the best chance of success possible and want them to ride on a skateboard that is sturdy and safe. This is the reason that it is recommended that you stick to higher quality and more popular brands of skateboards compared to cheaper alternatives.