How to Organize a Trip to the Stadium With Friends
Sports are a huge part of many people's lives. First, playing sports is great exercise. Second, it's a fun way to socialize and spend time with friends. Finally, watching live sporting events is an exhilarating experience. There's nothing quite like being in the stadium when your team scores the winning touchdown or hits the game-winning home run.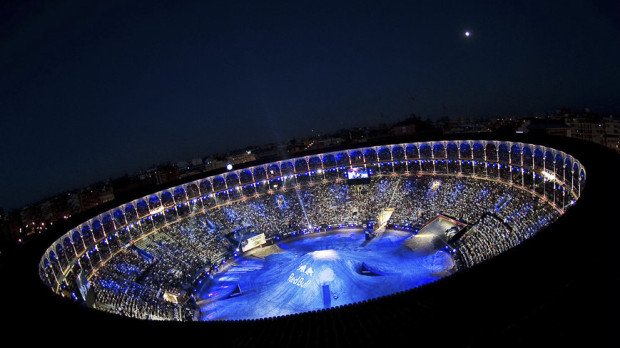 So if you're a sports fan, chances are you've thought about taking a trip to the stadium to watch a game with a bunch of friends. But if you've never done it before, the prospect of organizing such a trip can seem daunting. Where do you even begin?
Here are 3 essential tips.
Take Care of Transportation
Admittedly, transportation isn't the easiest thing to figure out for group outings. But it's worth taking the time to plan so that everyone can enjoy the trip without having to worry about how they're going to get home.
If you're flying, make sure to book your tickets well in advance. Keep in mind that prices will likely increase the closer you get to game day.
If you're driving, map out the route and figure out how many people can fit in each car. Remember to take into account things like rest stops, gas stations, and food options along the way.
Alternatively, a group shuttle bus service is a fantastic choice. Imagine being chauffeured around in style, without having to worry about parking or traffic. It's the perfect way to make sure everyone arrives at the stadium on time and in good spirits.
Get Your Tickets Early
A crucial step is securing your tickets. Again, it's best to do this as early as possible to avoid any last-minute scrambling.
Start by checking the official website of the team you're hoping to see. Many teams release their tickets months in advance, so you may be able to snag some great seats if you plan.
If tickets are sold out on the official site, don't despair. There are plenty of reputable ticket resellers online. If you do your due diligence, you're unlikely to get scammed.
Make a Plan for Food and Drinks
No trip to the stadium is complete without delicious food and drinks. But if you're not careful, this can become one of the most expensive aspects of the trip.
One way to save money is to tailgate before the game. This involves grilling out and enjoying some drinks in the parking lot with friends. It's also a great way to get into the game-day spirit.
If tailgating isn't your thing, there are still plenty of other options. There are usually concession stands inside the stadium where you can buy food and drinks. Or, if you're feeling really adventurous, you can sneak in your own snacks and drinks discreetly.
Organizing a trip to the stadium doesn't have to be complicated. Just follow these simple tips and you'll be well on your way to having an awesome time.