How To Choose A Bike Perfect For Triathlon Training
Choosing the perfect bike for triathlon training is important. What we look for in bikes varies from person to person, but there are some essentials we need to keep in mind when selecting a triathlon bike.
The first thing you should know is your goals. You need to know what types of races you'll take part in, determine your budget for getting a bike, figure out how much training is needed, and understand how the training will help you in meeting your goals.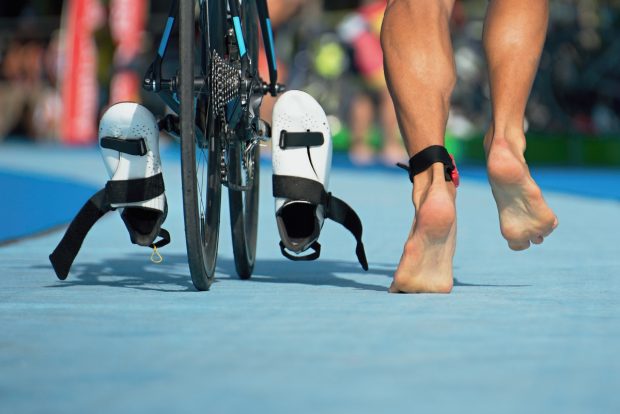 Find out some extreme sports destinations and activities near your location where you can book some activity and meet other athletes. As a beginner, getting the best advice on your area of interest is essential for ensuring a great start and future success.
Here are some steps for choosing the perfect bike.
1. Get your bike fitted
You don't have to get a new bike if you already have one. Get a professional who can help install the changes needed to make the bike perfect for triathlon. Fitting the bike will ensure you are comfortable and will increase the bike's performance.
Triathlon bikes are specially built to prevent riders from getting easily tired so that they can endure the long cycling distances.
You can get a new bike with special aerodynamic geometry if your current bike can't be fitted or altered to improve its aerodynamics.
2. Good wheels
Once the bike is fitted with the other requirements, a good set of wheels is needed. Wheels and tires have the biggest impact when it comes to a bike's performance.
With many types available to choose from, choosing the perfect wheels for your bike can be a challenging task. Aluminum wheels are a proper choice if you have a low budget, but you can go for carbon fiber if you have more money to spend on the wheels. Carbon fiber wheels are expensive but they enhance the performance of the bike significantly.
Also, good tires should offer comfort and durability against punctures. For training, you can go for fat tires, they have good traction and can be ridden anywhere. Find out more about fat tires and their pros and cons.
3. Use the best gears
The geographical area you're training in will determine how you'll use the bike's gears. Hilly and rough terrains require more gears, while gears are not much of a concern in flat terrains.
Gear ratio is determined by the teeth in the front and the back cogs. Bikes with lower gear ratios are easy to ride. It's harder to pedal a bike with more teeth on the rings.
For more insights on gears, consult a coach or a professional athlete who can guide you on the best options for your requirements.
4. Choose a more aerodynamic bike
Aerodynamics geometry allows the changing of body position depending on the riders' preferences. Aerodynamic bikes come with added items like helmets and wheels. The aero position helps save energy while aiming at getting to top speeds with ease.
The purpose of getting in the aero position is to lower the drag which is caused by the body. The lower the body gets, the faster you can go. It's also easy to change gears, making bike operations faster.
Triathlon suits can also help achieve high speeds and provide comfort at the same time.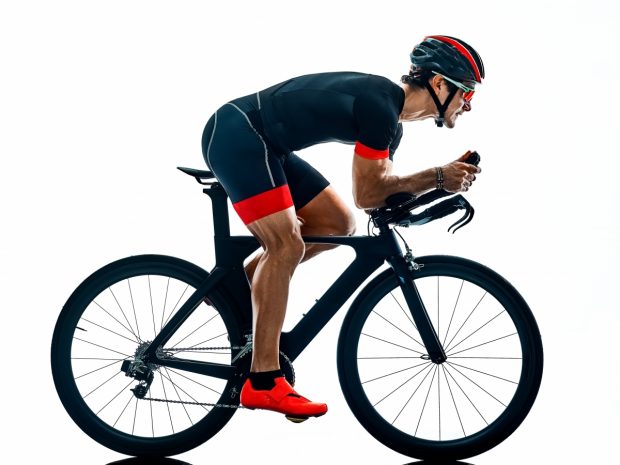 5. Preferred bike components
These are the parts of the bicycle that can be changed according to your preference. Components include the saddles, pedals, and handlebars. These are about making you comfortable. The bike may be all set, but when you start cycling, you may feel uncomfortable.
The best shoes clip into the bike's pedals, giving you more control over the bike. As for saddles, you need to personally test them out to find the one which you feel the most comfortable on.
Don't be convinced of anything you haven't tested. Be the judge and decide based on experience.
6. Choose a highly adjustable bike
As a trainee, you'll have to try different riding positions. You needn't have multiple bikes for each purpose. Adjustable bikes offer more room for modifications to suit your current needs. It gives you the ability to test various positions when training to help determine what position works better for you. As you become more advanced, you can try more demanding positions.
After getting your preferred bike, work on it to make it even better. Create a good relationship between you and the bike. Regular maintenance and improvements will boost your performance.
Find out more tips on how to perform a safety and maintenance check on your bike for ensuring it's always in good shape. Follow the tips above to choose the perfect bike for your triathlon training.