How to bypass geo-restrictions to catch every sports game
Few things unite people like watching sports. However, not all cord-cutters can enjoy them. For avid enthusiasts, the frustration of being denied access to live coverage of their favorite matches due to location-based restrictions is a recurring disappointment. The globally adored events, such as the Olympics, FIFA World Cup, UEFA Champions League, NBA Finals, and Wimbledon, to name a few, often find their exclusive streams limited to specific regions and inaccessible to those outside designated territories.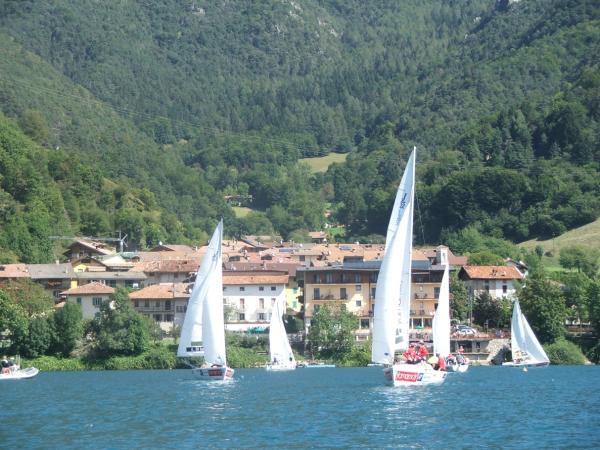 Typically, streaming platforms like ESPN, Sling TV, or Fox Sports must abide by censorship and distribution rights. Therefore, they broadcast the games only in the US, the UK, and some other countries. Fortunately, technology like VPNs can work around streaming restrictions, granting users access to the desired content. And yes, that includes various sports games.
However, what VPN service should you choose for specific needs? Does a free VPN for Android or iOS suffice for mobile streamers? Or are premium counterparts better? This article discusses what a VPN is, how to choose one, and, most importantly, is a free service enough.
What is a VPN?
A VPN (Virtual Private Network) acts as a secure bridge between your device and the web, offering protection, anonymity, and access to restricted content. It establishes an encrypted tunnel through which your internet traffic is routed, hence concealing your activities from snoopers. That includes even your ISP (Internet Service Provider), which advocates its effectiveness. In addition, a VPN hides your IP address and location, a key component in bypassing geo-blocks.
How to choose the best sports-streaming VPN?
Several aspects come into play when determining whether a VPN is suitable for unblocking sports-streaming platforms like ESPN+ or fuboTV. After all, every sports fan is looking for a seamless viewing experience. Here are the main criteria for picking the best service:
Broad global distribution. VPN's capability to bypass geo-blocks is determined by the number of countries the service covers and the size of the server fleet. A provider needs to cover the countries where platforms stream your favorite sports. Besides, the more servers there are, the fewer chances of running into a blocked IP or a hogged server.
Fast

tunneling protocols

. The service must facilitate optimal performance to watch sports buffer-free in no less than HD quality (VPNs are known to experience up to 30% speed drops, anything more than that is poor service quality). A VPN service must operate on the latest WireGuard protocol or proprietary alternatives, like NordLynx or Lightway.
Device compatibility. A VPN should have dedicated apps for all major OS for maximum convenience. Not to mention, a nice additional bonus is the Smart DNS feature, which allows you to enjoy games and tournaments on smart TVs, consoles, and streaming devices without extra hassle.
High-end security features. It's important for a VPN to operate stealthily and securely to avoid detection on streaming platforms. Why? Because it could potentially get your account suspended, though not all streaming services follow strict policies. So, the service should have the standard: a kill switch and leak protection to prevent any data spills should your connection suddenly halt. A nice touch is obfuscated servers, which conceal VPN usage in the first place.
User reviews & reputation. Of course, there's nothing more reliable than the collective voice of the user base. Whether it's Reddit threads or Trustpilot reviews, it's advisable to read what users have to say about their first-hand experience with VPNs.
Do free VPNs suffice?
No, free VPNs aren't suitable for streaming. It also doesn't matter whether you stream on mobile or PC; free software still won't help. In fact, it will only hinder you. VPN services that come free of charge also come with a plethora of limitations and incapability to stream or support other demanding tasks.
The limitations include small data caps – the average is about 50-100 MB – with some services being exceptionally generous and granting 1-10 GB. However, the latter amount is only enough for a couple of mid-length YouTube videos. Another major problem is the tiny fleet server. Freebies typically cover only two or three countries and grant no more than 100 servers. Reportedly, users of free VPNs can't bypass any geo-blocks because of that.
Moreover, their protocols and overall average speeds are simply too slow, which makes them suitable for casual browsing only.
Final thoughts
Streaming websites have elevated sports-viewing experience, making the whole content more easily accessible for lower prices – except for enthusiasts residing outside the supported areas, like the US or the UK. Luckily, cord-cutters can opt for dependable VPN services that open the gates to leading streaming services, including ESP+, Fox Sports, Sling TV, etc.
However, navigating the VPN space is a challenging feat, considering that multiple features can either make or break the service. In brief, the most necessary aspects for sports streaming are expansive global coverage, solid server fleet, optimal performance, and device compatibility, preferably with a Smart DNS. If your chosen VPN provider hits all the sweet spots, you're ready to overcome the pesky geo-blocks and watch the games with zero restrictions.