Five Ways to Prevent Getting Hit by a Car When Riding a Bicycle
Cycling is a great way to get exercise. It's also a great way to get where you're going. It's a lot more cost-effective to own and ride a bike than it is to drive a vehicle, not to mention, it's a lot better for the environment. Even with all those benefits, cycling isn't necessarily safe.
There were 800 fatal bike crashes in 2017, with many more injuries both reported and unreported. There are things you can do to prevent injury, like wearing a fitted helmet, but you should also do what you can to prevent getting hit by a car in the first place.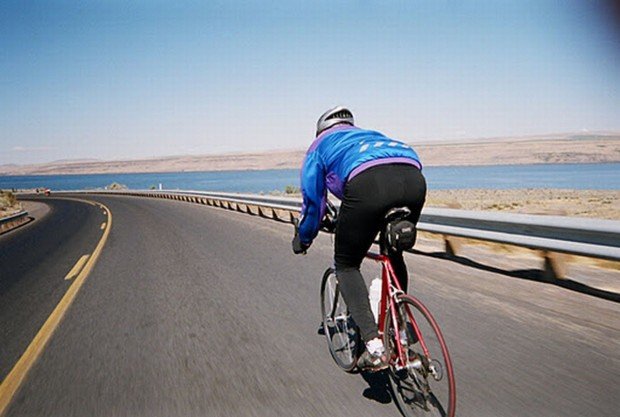 Wear Reflective or Light-Colored Clothing
What you wear while riding a bicycle matters. It's true that you want to be comfortable, but your clothing can also keep you safe.
Long sleeved shirts and long pants can help prevent serious cuts and scrapes if you find yourself in an accident, but you may be able to prevent an accident altogether if you wear light-colored clothing. It's much easier for a motorist to see you riding your bike on the road if you're wearing white or neon colors, like yellow or green.
If you are riding your bicycle at night, you should take things one step further and wear reflective clothing. That might mean throwing a reflective vest over your outfit or using reflective bands around your arms and your legs.
Place Lights on Your Bike
Compared to all the other things on the road, bicycles are quite small. It can be easy for a driver to get distracted and not notice a cyclist is in the bike lane. You can increase your visibility by placing lights on your bicycle.
Place lights on the front and back of your bicycle so drivers can see you from in front and behind. It's extremely important to place these lights on your bicycle if you're riding at night, but using them during the day can increase your visibility even when the sun is up.
For even more visibility, place a light on a backpack or a helmet. Not only does it increase your visible surface area, it also ensures you don't forget to turn the lights off when you return home.
Drive with Traffic
Bike lanes are convenient for motorists, because it enables them to pass cyclists on the road. However, they aren't necessarily convenient or safe for cyclists.
Many accidents occur because motorists don't notice a cyclist in the bike lane. Prevent this from happening by driving with traffic instead.
Ride as if you were a vehicle. That means riding in the regular lane, stopping at stop signs, and stopping and red lights. It's true that you might irritate the other motorists around you, but they are a lot less likely to hit you with their car if they know you're there because they're annoyed!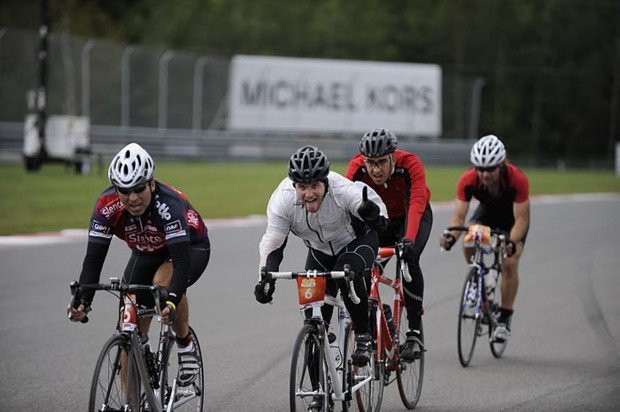 Signal Your Turns
Cyclists can be annoying to motorists because they're slower than cars, but they can also be irritating because riders are so unpredictable.
Make sure your actions are predictable by following the rules of the road. That means stopping at stop signs and stop lights, but it also means learning how to signal so others on the road know where you're going.
Common traffic signals for cyclists include:
Show you're turning left by extending your left arm
Show you're turning right by extending your left arm and bending it up at the elbow
Show you're stopping or slowing by extending your left arm and bending it down at the elbow
Avoid the Street Altogether
These precautions will reduce your chances of getting hit by a car, but if you want to eliminate the chance of getting hit altogether, you should avoid riding on the street.
If you're cycling for exercise, ride on a trail instead of using the street. If you're riding your bike to work, reduce the time you spend on roads by taking shortcuts through parks.
If you do have to ride on the road, avoid busy roads and try and stick to quiet neighborhood roads. Although it might make your trip longer, it will also make your trip safer.
There are many benefits of riding a bicycle, so you shouldn't hesitate to hop on and go for a ride. However, that doesn't mean you don't also have to think about your safety when you do hit the road. With these tips, you can greatly reduce your chances of getting hit by a car.