Five Accessible Extreme Sports to Add to Your Bucket List
If you love sports, if you love challenging yourself, and if you love pushing your body and your skills to the limits, you are likely involved in at least one sport. It's great to be involved in a sport, but it's also normal to feel a little bored if you have been participating in the same sports for years.
If you're looking for something a little bit more exciting, you don't have to book a flight to Australia to go snorkeling or Dubai to go sandboarding. There are extreme sports you can try that are accessible, no matter where you live.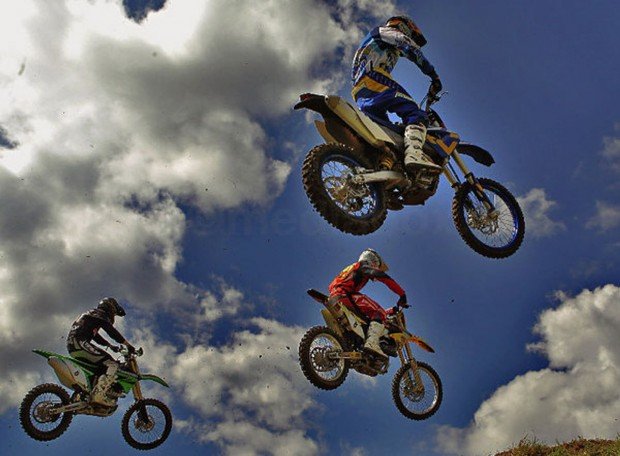 Motocross
If you love riding a motorcycle, but you want to take your riding to the next level, you should look into motocross. Instead of staying on two wheels, motocross challenges you to not only drive fast, but to have enough control that you can skid your way around tight corners and jump your way over dirt hills.
Take a look to see if there's a dirt circuit near where you live. If not, there is probably a dirt or forested trail near where you live that allows dirt bikes.
Just make sure you're safe when you ride. That might mean taking lessons to make sure you have complete control of your bike, and wearing a helmet so you don't suffer from a brain injury if you end up in an accident.
Rock Climbing
Nothing compares to rock climbing in stunning natural areas, like Yosemite National Park in the United States or the Dolomites in Italy, but don't think you have to go so far from home in order to practice your rock climbing skills. Rock climbing walls can be found nearly everywhere, and most areas have at least one natural wonder that is within driving distance.
As is the case with many extreme sports, getting a few lessons is a good idea. It's also a good idea to make sure you climb with at least one other person. That way you can double check each other's gear and someone is available immediately if you experience an accident.
Parkour
It's true that a lot of extreme sports require special equipment, and many are expensive. If you don't have the money to pay for a fancy motocross bike, diving equipment, or climbing gear, you should consider Parkour. You don't need anything but a good pair of shoes!
This extreme sport requires you to look at your surroundings in a new way by climbing up the side of buildings, jumping across daring gaps, and leaping from rooftop to rooftop.
Although no formal training is needed, it can be helpful to get started with beginners classes that are frequently held in parks and playgrounds. It's also a good idea to add a variety of workouts to your routine, as Parkour requires a lot of upper and lower body strength.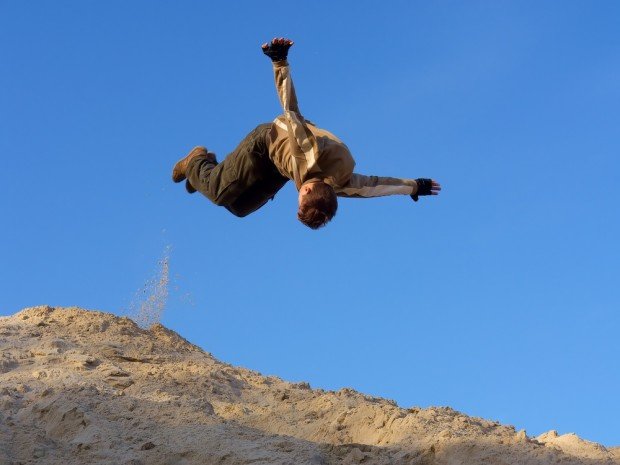 Ironman Triathlon
Marathons take place in nearly every city throughout the United States all year long. They can push you to your limit, but what if a marathon isn't enough? It's time to try an Ironman Triathlon.
Although it doesn't seem like an extreme sport on the surface, because a triathlon includes basic exercises like running, biking, and swimming, the training that is required in order to prepare for an Ironman Triathlon requires a lot of commitment.
An Ironman Triathlon includes:
Swimming over two miles
Biking over 100 miles
Running over 26 miles
In order to be able to tackle these distances in succession, you will have to take your body to the brink while you exercise and train months ahead of the event.
Inline Skating
Chances are, you've got fond memories of skating when you were young. It may not have felt very extreme at the time, but with a small change in your attitude and approach, you will find that inline skating can be quite thrilling.
There are many different kinds of activities you can participate in while wearing inline skates. Because they are designed to reach faster speeds than traditional skates, they are perfect for racing.
If tricks, demonstrating control, and precision are more appealing, you can get involved in inline slalom skating. The best thing about slalom skating is that a course can be set up nearly anywhere!
If you're getting tired of jogging in the morning and participating in the same sports you have been involved in for years, shake things up with an extreme sport that is accessible, no matter where you live.