Benefits of Athletic Competition
The feeling of adrenaline that comes with being physically active is often described as an athlete's high. That sense of energy and urge to carry forward motivate those who compete. A lot can be said about why people experience this need to challenge their systems or defy what some might consider norms of safety. The reasons do not matter. Instead what matters is being smart about what you do and appreciating the opportunity to take chances. As long as you are willing to accept any risks that come with pushing the limits, then you are ready to embrace these benefits of competition.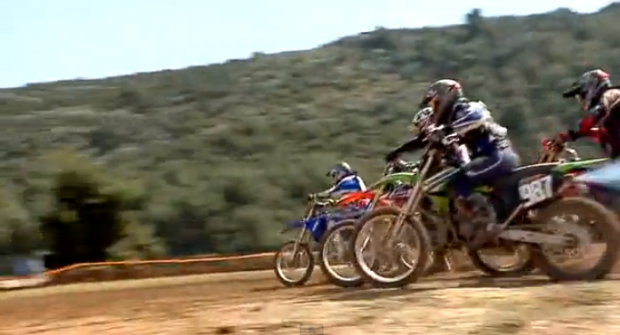 Increased Effort
Seeing other people propel themselves through obstacles in order to overcome and rise to the top of their field can be electrifying. Although some might misconstrue the need to attempt the same activities as an unhealthy obsession, the opposite may be true. Wanting to succeed because a role model incites a spark in you is healthy and can help you get around what may have otherwise stopped your momentum. A chronic illness or rheumatoid arthritis and weight gain have the potential to sideline patients, but if they see someone in a similar position triumph, then they know it can be possible for them too.
Maintained Focus
Falling is a natural part of life. Learning how to get back up again is vital to progress. Whether it is an individual sport such as rock climbing or a team sport like rugby, injuries are bound to occur. Developing the strength of mind to work through healthy pain or negative thoughts is a direct result of playing hard. One of the best aspects of cultivating a no-quit mentality on the field is the transfer of that same approach to work, school or personal relationships. When you believe you can persevere if you keep your eyes on the prize, it does not matter if that prize is a black diamond ski slope or a twenty-page thesis essay. Focus and stay the course.
Efficient Work
Expending excess energy wears down both your body and your mind. Mastering the art of making every action count can be a byproduct of marathon training and other physically demanding goals. This is a life skill that may translate into your day-to-day behaviors and decision-making. The ability to maximize the time you have to complete a task is an excellent attribute that you can mold to fit just about any situation.  When potential employees learn what you have achieved outside the workplace, they might be even more excited about the drive you will bring to their business.
Motivation and Inspiration
Standing on the shore searching for the perfect wave forces a person to decide when to paddle out, where to wait and when to jump into action. That innate sense of aptitude is yet another perk of competing against yourself and others. There is a degree of self-confidence that is a matter of course for adventure seekers. At the same time, recognizing the power of nature has a humbling effect even on the strongest person. The motivation to stare down an entity greater than you also yields knowledge of what you are capable of. In turn, onlookers and coworkers may be just as inspired in their personal life.
Creativity
Some days it rains, some days it pours and some days there is not a cloud in the sky to block the sun. An often overlooked outcome of matching up again man and nature is the cleverness to find solutions. If you know you have to include thirty minutes of cardio into your day, but the weather is not cooperating, then you are left with no choice but to find an alternative to getting outside for a bike or run. A great example of this ingenuity can be found in a home gym complete with 50-pound bags of dog food for weight lifting on the days when you cannot make it to your usual health club.
Participating in any physical activity that dares you to work harder, push further or draw on some unknown fortitude will breed the habits and skills needed to thrive in other areas. Of course, you do not want to lose sight of the fun of the competition, so remember to stop and enjoy the view from the summit before you move on to the next peak.