Are Himiway E Bikes Any Good?
The popularity of using electric bikes with fat tires is increasing rapidly. Many riders are switching to e-bikes with fat tires to get more comfortable as well as strong grip and traction.
And when it's about electric bikes with fat tires, Himiway is a well-known name. It's one of the reputed brands that make e-bikes with high-quality components, a powerful motor and battery, a long-range, a stylish look, and more.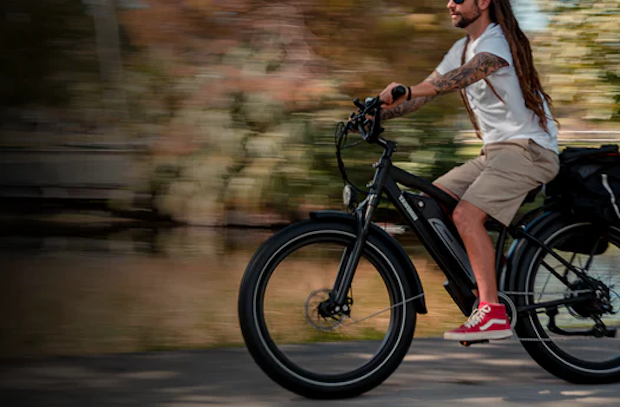 The best part is that Himiway e-bikes are significantly less expensive than their competitors. In short, if you are wondering if Himiway e-bikes are worth it, go for it without hesitation.
Follow this article to learn more about Himiway electrical bikes in detail.
What is the Himiway Electric Bike?
Before diving into why Himiway bikes are good, let me briefly describe this brand. Himiway is a popular electric bike brand that makes fat-tire electric bikes for almost all purposes.
Himiway offers several types of electric bikes, such as:
Moped-style bikes
All-terrain electric fat bikes
Softail electric mountain bikes
Electric cargo bikes
Himiway offers a variety of electric bike models. And each model is manufactured with specific features and specifications to meet different types of riding needs. The best part is that all of them are made with quality material as well as powerful motors and batteries.
So no matter which one you buy, the Himiway electric bike will give you a great riding experience with a fat tire as well as good value for money.
Are Himiway E-bikes Any Good? [Why You Should Invest On Himiway Bikes]
Still, are Himiway e-bikes any good? In that case, let me help you with that. In this section, I'll discuss why Himiway electric bikes will be a great choice in Delta. Have a look:
Fat Tires
Almost all electric bicycles manufactured by Himiway have fat tires, which are considerably wider than normal bicycle tires. Fat tires often have a width of 4 inches or more, which will increase their stability and grip on any surface.
You can tackle any type of terrain, especially sand, snow, and mud terrain. Overall, a fat tire will give you enhanced performance with versatile usability.
Different Motor Sizes
One of the things about Himiway electric bikes that makes them a great option to consider is their different motor sizes. Himiway e-bikes range in motor power from 250W to 1000W or more, depending on the model.
It's up to you what power motor you want, but one thing is clear: all Himiway bike motors will give enough power to tackle rough terrain as well as hills. You'll also get pedal assistance on Himiway bikes that can be adjusted based on your needs.
Enhanced Battery Capacity
The battery capacity of Himiway electric bikes varies by model, but most of them offer 750Wh to 960Wh of battery capacity. An e-bike with a battery capacity of 750Wh can provide a longer range even on a single charge.
Himiway electric bikes have another unique feature, which is advanced battery management. This facility will monitor the battery's temperature, voltage, and charge status, which is great to keep the battery's performance at its peak.
Digital Display
Unlike others, almost all Himiway electric bikes include a digital LCD display system for tracking all riding data. The display facility will let you track speed, battery level, total mileage, and so on. The LCD display is extremely tough and can withstand even severe weather.
Suspension Facility
No matter if you get moped-style, all-terrain electric fat, softail electric mountain, or electric cargo bikes, you'll find suspension in all of them. Suspensions provide maximum comfort even in uneven or rough terrain. Having an e-bike with reliable suspension allows you to ride for longer periods while keeping stress away from your body.
Effective Braking System
If you're concerned about safety, Himiway Electric can provide some reassurance. Himiway makes electric bikes while keeping safety in mind. Almost all the Himalaya bikes come with hydraulic disc brakes that will give them consistent stopping power.
Hydraulic disc brakes will give you quick response even at high speed. In short, you can ride the e-bike without worrying about safety and control.
Steady Frame Material
The frame of Himiway electric bikes is typically made out of lightweight but strong materials. Here they use aluminum alloy, which is lightweight, strong, and durable. Plus, this material is a popular choice for electric bike manufacturers due to its strength-to-weight ratio.
Lighting System
It's not like you'll only ride your bike during the day and thus need a light facility to ride it at night. And to fulfill that need, the Himiway electric bike comes with a built-in headlight to allow you to ride the bike in low-light conditions. Some of them even have rear lights as well.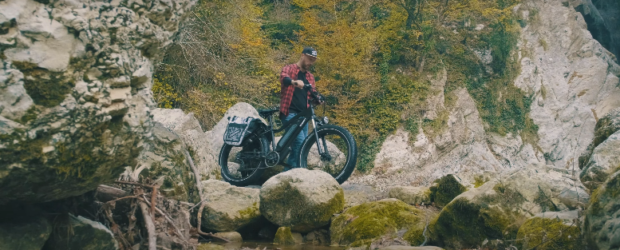 Stylish Design
Most riders prefer fat tire electric bikes because they are more stylish and have a badass appearance. Well, Himiway electric bikes come in a sleek, modern, and eye-catching design that anybody will love. The best part is that you'll find Himiway e-bikes in a variety of styles and colors to suit customers' needs.
Parts Availability
Himiway is not like many other electric bike brands that cause headaches while finding necessary parts. All the parts used in the Himiway electric bike are standard and available in the electric bike industry. So, if you need a part, you can find it in both local and online marketplaces.
Affordable Prices
Last but certainly not least, Himiway e-bikes are relatively more affordable than their competitors. And being affordable is one of the key reasons that most people go for Himiway bikes. An affordable price range with all the top-notch features makes a great combination.
Note: These are some of the key aspects that explain why a Himalayan electric bike is a good option. So determine your needs, find the suitable one, and enjoy all the features with enhanced performance.
Closing Thoughts
Since you're here, now you know pretty much everything about Himiway electric bikes. You also know what makes them stand out from others. So, if you're thinking about getting an e-bike, you should take the Himiway brand into account.