5 Top Locations for Off-Roading Adventure
Sometimes you just have to get off the beaten path and take the road less traveled. Whether you want to see the leaves change in the fall or explore some of the wildest and most remote areas of the country, you'll likely have to load up your off-road rig to get there.
Of course, everyone has their favorite place for off-roading adventures, but here five locations destined to make you want to visit again and again.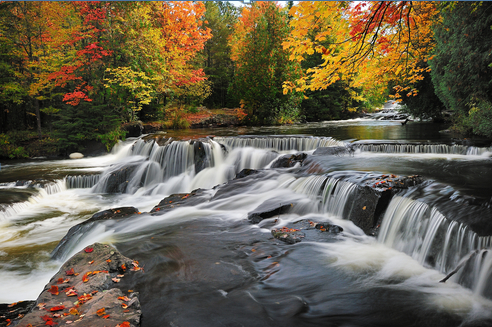 1. Upper Peninsula, Michigan
From sand dunes and cedar forest canopies, Michigan's Upper Peninsula has it all. Head past the Mackinac Bridge and discover miles and miles of trails. But don't just take our word for it.
A trip to the Upper Peninsula during the fall will give you the chance to see the leaves change into a multitude of colors. In fact, there are a number of trails and roads that are best for viewing the fall colors. Here, you can take it easy or test your off-road limits on rough terrain and steep grades.
2. Death Valley National Park, California
Death Valley National Park is the hottest, driest and lowest-lying national park in the country. The below-sea-level basin experiences steady drought and record summertime temperatures, which, to say the least, makes it an area for extremists. Yet, despite its name, this area is home to thriving flora and fauna.
In fact, while the majority of the park's 3.4 million acres are protected, close to 1,000 miles of both dirt and paved roads are open for exploring. Set out to the Modoc Mine or travel to the Charcoal Kilns in Wildrose Canyon for the ultimate Death Valley National Park adventure.
When visiting this park, be sure to check the current conditions. Throughout the summer months, a trip to Death Valley can be potentially dangerous, so plan accordingly. Make sure to also prepare your truck before going on an adventure and remember to only install original off-road parts for your Ford, Jeep, or Toyota and you are good to go.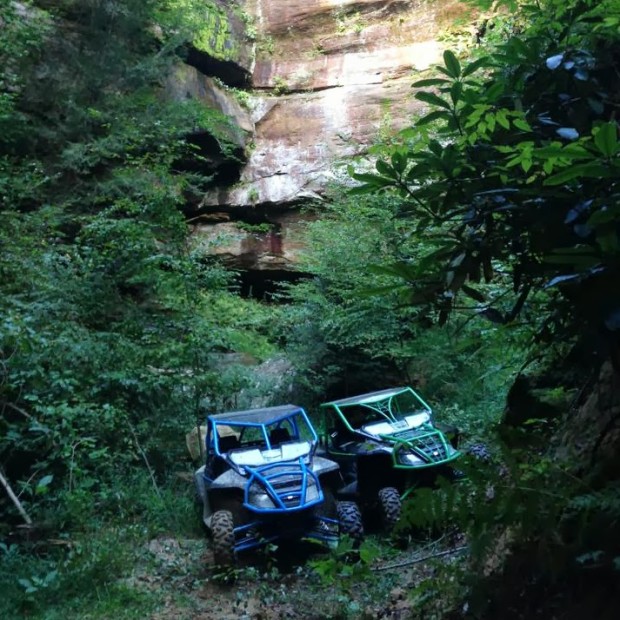 3. Black Hills National Forest, South Dakota
The Black Hills of South Dakota are comprised of more than 600 miles of trails —with views that range from expansive grassy plains and rock crawling sections to heavily-wooded areas — that are ideal for off-roading in your 4×4 vehicle. A range of trails in this area are connected by 500 miles of roads open to all vehicles, which vary in difficulty, length and loop-route options.
But whether you're just learning about the ins and outs of off-roading or are an experienced off-road enthusiast, the Black Hills are a solid choice for outdoor adventuring. Throughout your off-road adventure, you may very likely spot native wildlife, like elk, buffalo, wild burro, mountain goats, pronghorn antelope, mules and whitetail deer.
4. Molokai Forest Reserve Road, Hawaii
Visiting Hawaii isn't just lounging on the beach. In fact, 11,000 acres of public land are waiting to be explored in the Aloha State. While the island of Molokai is just 38 miles long and 10 miles wide, this oasis offers plenty of opportunities to experience some terrific outdoor adventure.
In particular, Molokai Forest Reserve Road provides incredible views of plunge pools, sea cliffs, waterfalls and Waikolu Canyon. Plus, this area is also open to overnight camping. So make your off-road adventure happen at the Waikolu Lookout Campground, situated in the upland forest, and take in some incredible panoramic views of the canyon.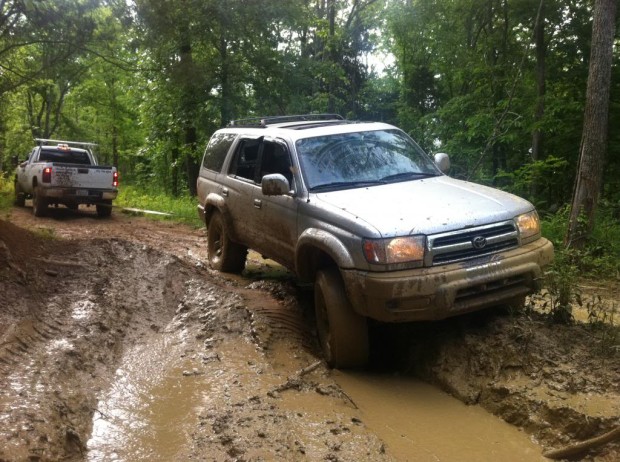 5. Grand Staircase-Escalante National Monument, Utah
Hiking, camping, fishing and off-roading await you at Grand Staircase-Escalante National Monument. Comprised of 1.9 million acres, this outdoor recreation paradise offers unparalleled Jeep trails, steep cliffs and breathtaking rock formations.
Here, high-clearance vehicles are recommended. You may also want to explore Kaiparowits Plateau, which is the highest and most arid and remote area of the park. Or, discover Grand Staircase, an area marked by vertical drops with no shortage of scenic views along the way.
Winding roads, steep grades and scenic views await you on these five great adventure destination. Where will your next off-road adventure take you?