5 Things to Know Before Your First Skiing Holiday
Every year, thousands of adrenalin junkies travel to the likes of Canada, Switzerland, France and Austria to enjoy a skiing holiday. However, the combination of high-speeds and steep slopes can sometimes lead to injuries, so it is important to follow these basic rules so that you don't find yourself with a broken bone or fighting a medical negligence battle once returning.
Here are 5 things you should be made aware of, before setting out on your winter travels to the slopes:
1. Don't Ski Drunk
There is no difference in drink driving and drink skiing; you're still responsible for your own speed, co-ordination and reflexes, and having too much to drink at lunchtime can certainly help you lose control of these. Most insurance companies won't pay out if you did have a minor accident while skiing, and the reports detect that there is alcohol in your body.
It is not just yourself that you're putting at risk, but every other skier on the same slope. Save the drinking until the evenings!
2. Never Travel Without Ski Insurance
Make sure that your insurance includes winter sports. Your annual holiday insurance probably won't cover this unless you selected this extra at the time of purchase.
Ensure that you read the terms and conditions before purchase to ensure that your holiday insurance will pay for any medical bills, in case you did have a fall, or you did fall ill on your trip.
Even a short trip to the medical centre can add up to a few hundred pounds, so it really is best to get the right insurance for your trip.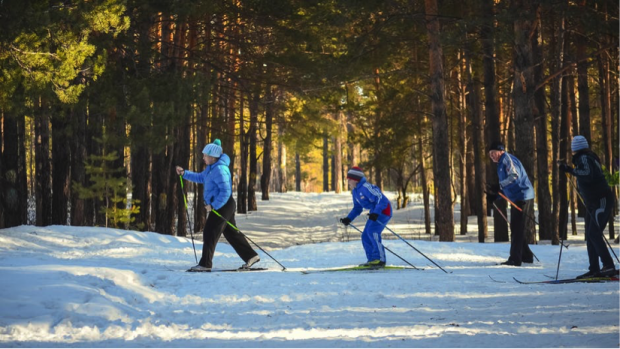 3. Get Fit Beforehand
If you haven't been to the gym in a couple of years, and you have booked a skiing holiday, then you really should consider re-purchasing your membership. You need to be super fit and co-ordinated to get down the slopes, especially as you get more advanced through training.
4. Buy Professional Lessons – Don't Rely on a Friend!
If you're going with some friends on your first skiing holiday, then don't rely on them to teach you how to ski. Professional lessons can be expensive, but once you complete a few, you'll be able to go out on your own and you won't need to purchase these ever again.
While your friend is probably a great skier, they may not be the greatest teacher and they may find it hard to explain the rules. Plus, you may be holding them back; it is their holiday too and they will probably want to complete a few trips on their own at higher speeds.
5. Skin Protection
Don't assume that because it is the middle of winter, that you won't need skin protection. Your face is mostly covered by goggles and balaclavas, but you can never be too careful.
The sun is a lot stronger on the top of a mountain, so bringing sun lotion is vital to a ski trip, especially lip balm that has SPF in there.
This post has been written by Enable Law; medical law, serious injury and mental capacity specialists that work hard for their clients to get them the support they deserve.