5 Things to Consider Before Buying a Mountain Bike     
You can burn up to 1200 calories per hour with a fun outdoor activity that allows you to enjoy nature while getting a good burn. Mountain biking has been considered a hobby by many who want to find new exercising methods and is even an Olympic-level sport. 
Both beginners and experts need a mountain bike they can use for a long time. There are certain factors that you should check for before investing to buy a good-quality bike.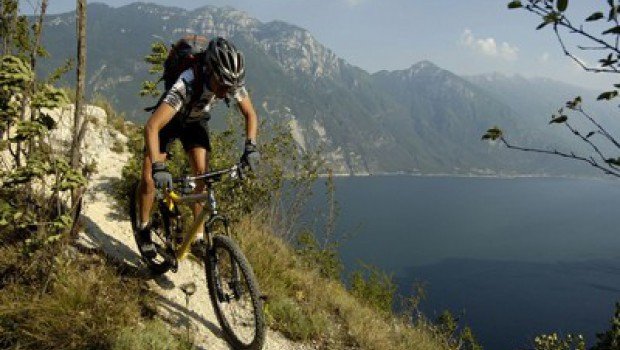 If you want recommendations of mountain bike brands and best-selling products, you can look at thebikingapex.com, where they have lists for all types of bikes. 
Type of Mountain Bike
The four common types of mountain bikes are Cross-country, Enduro, Trail, and Downhill.
While a Trail Mountain Bike has versatility and can handle any terrain, Cross-Country Bikes are made for short distances and marathons. Enduro bikes do well in extreme mountain areas with steep climbs and downhill trails. A Downhill Bike is suited for downhill and bicycle parks.
Depending on the type of routes you wish to take while biking, you should select the type of mountain bike. 
Bike Design
There are many mountain bike designs and builds available in the market for all budgets. 
You want to choose a bike that has a futuristic design that has longer front ends and dropper posts. This year, longer bike reaches have become popular as they give more stability at high speeds.  
Dropper posts have also become popular in mountain bikes, as they let you adjust the seat height while you're moving. You can also go through detailed guides on thebikingapex.com for more information.
Wheels
You can find mountain bike wheels in sizes 24 inches to 29 inches. The 24 inches are best suited for children who have smaller legs and can also be found in budget-friendly adult bikes.
Wider wheels take more time to accelerate but offer better stability and comfort. These wheel types are ideal for those who want to do cross-country biking that will expose them to different types of terrain. 
Additional Improvements and Accessories
For experienced mountain bikers, the number of gears a bike has is a critical factor. Consider your fitness level and the possible terrain you will be encountering with your bike to determine the number of gears you'll need. 
Bike gearing can be changed even after you buy your mountain bike, so you shouldn't make it a primary consideration when choosing your bike. You can look at the suspension type (hardtail, rigid, full suspension) that will make your bike better suited to the terrain type you will be riding in. 
Find the best Mountain Bike 
Mountain bikes are available in standard sizes (S, M, and L) that correspond to your height. You can also look through manufacturer size charts to find the best-suited bike for your size. 
The bike frame material can also change the price of the mountain bike. A lightweight material like aluminum alloy will cost more than a steel frame mountain bike. 
By considering these factors, you can choose a mountain bike that is the perfect fit for you and the terrain you plan to ride on. If you can, test the bike personally to check if it is comfortable for you before buying it.