5 Outdoor Activity Ideas for Those Without Weekend Inspiration
The pace of life is getting faster and faster, and we often forget how exhausted we are from work. When the weekend comes, all we do is watch Netflix and eat processed foods filled with saturated fats making us even more exhausted.
We need to break this cycle and start physical activity to keep our minds and bodies in shape. Go outside the city every weekend, and you'll see that you're bearing life's problems and stressful situations way more easily.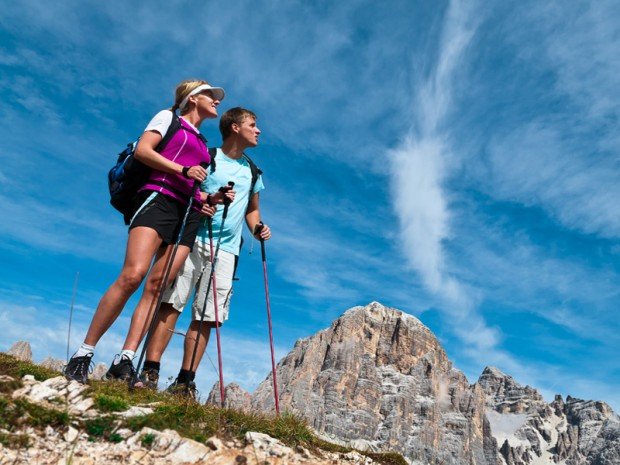 If you have no idea about what to do, we provide a couple of ideas that you may find useful. We will share five outdoor activities to choose from. Not all of them will fit your lifestyle and wishes, but some will surely be acceptable. See if you like some of them, and use the weekend for outdoor activities.
1. Trekking
Trekking, or hiking, is an activity that requires little to no equipment. Wanderers and adventurers have already visited most places around the cities, and there are many tracks where people before you walked and enjoyed themselves.
These tracks are made as lined guides through nature. You can't get lost if you follow them, but you'll surely enjoy the many amazing sights, the fresh air, the sounds of nature, and talking to friends instead of watching the TV. You don't have to be physically fit for this. Set a distance goal that you can meet, and enjoy hiking through woods, fields, or mountains.
2. Mountaineering
For those who would like a little more physical challenge, there's mountain climbing or mountaineering. This one's a bit more challenging as it requires more time, at least a night spent in nature, and you need to be physically prepared for it.
Mountaineering will give you some amazing sightseeing, make you breathe a lot of fresh air, and help you lose a ton of calories, which you probably consumed through the working week. You need more equipment for this, and safety measures are also important. If you're careless, you may end up suffering serious injuries.
3. Skiing and snowboarding
If you love snow and even more adrenaline than the previous ones, why not go skiing or snowboarding? Depending on the location and the season, there are ski centers where you can practice this activity.
You'll need a lot more equipment for this, skis or a snowboard, snow goggles, suits, boots, goggles, hats, gloves, and everything else that's required for this sport. If you're not properly equipped, you may get injured, and when you're in the mountains, an injury may even mean severe problems, so be sure that you're careful enough.
4. Biking
Another activity that requires some equipment and a lot of physical strength, especially if you're into spending a lot of miles on your bicycle. Go through the internet and find the best places around the city where bikers love to bike. It needs to have less traffic and excellent roads.
You'll obviously need a great bike, so you'll first need to buy one if you have never done this before. This one's easy as there's a store in every block, where professionals can explain what will work best for you. Some dedicated biking suits and shoes are also valuable for the entire experience.
5. Fishing
If you're not really into physical activity, and you'd love to spend time in nature but don't like to sweat, you might want to consider fishing. Experts claim that fishing is one of those activities to relax your mind and recover from the spent week at work.
Being alone with the lake, river, or ocean means that you'll be focused more on your thoughts than anything else. This is excellent to "defragment" your mind and get your thoughts in order.
You need some equipment when you go fishing, though. You need different lines, hooks, and floats to aim for different fish. For example, going by boat in the ocean will require a strong rod with a thick line because you're aiming for big fish, but fishing in shallow waters requires a thin line and jig head hooks. Do your research before going and have fun.
Conclusion
There are many options when you go to nature. The only thing that many folks miss is the motivation to do it. Everyone keeps telling themselves and others that they are too busy, too tired and that nothing makes them happy when they are out there, but this is the opposite of the truth.
People who spend time in nature are always more motivated to live and be happy, while those who always complain of being exhausted will lack the motivation to do anything. Pick any of these activities and do it for a month. You'll see how your life changes without even noticing. You'll enjoy a lot of energy, and nothing will be tough to achieve.