5 EXTREME SPORTS TO DO IN KENYA
Kenya is one of the leading tourist destinations in Africa and across the world. More renowned for its warm tropical weather and white sandy beaches, the East African country also has a lot to offer to adrenaline junkies besides its wildlife attraction and rich diversity.
There are number of different extreme sports in different parts of the country. For instance, if you find yourself at Kenyan coast, there are many sky diving location that will give you a breath-taking view of ocean and the surrounding landscape. There is always something to do depending on your location.
Here are the extreme sports you can do in Kenya for the ultimate adrenaline junkie holiday.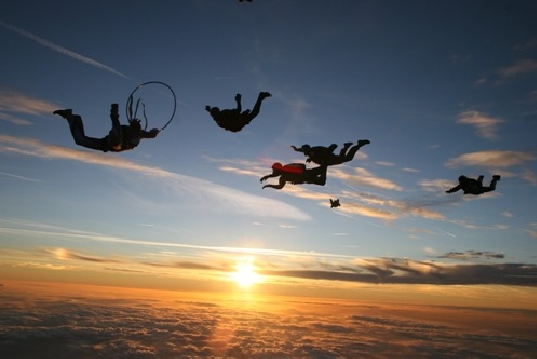 Sky diving
Sky diving is quite a popular sport in Kenya among the locals and tourists alike. Nothing gets the blood pumping like jumping out of a plane flying more than 10,000 feet above ground.
You can find sky diving clubs at the Kenyan coasts of Watamu, Mombasa and Diani. You will find qualified professionals to guide, if you are an amateur, with the icing on the cake being landing on a white beach and finding a hotel staff with your favorite drink to help you calm your nerves.
Shooting
The Kenya Regiment Rifle Club (KRRC) in Kenya's capital city, Nairobi, has a shooting ranger where gun enthusiasts go to practice and participate in competitions. The club offers rifles and ammunition for hire but you can also bring your own.
The gun laws in the country are a bit strict and unless you are a licensed gun holder in the country, you are better off hiring one from the club to avoid getting into trouble with the law enforcement authorities. You can find rifle reviews Ar15Scopecenter.Com to find a suitable gun for your thrill.
Motorsport
Beyond safaris, there is other exciting activities to engage in while in the country like extreme motorsport.
There is the annual Rhino Charge competition organized in some of the toughest terrains in Central Kenya and the rift valley. There is no set route; only the starting point and the destination are given but there are check points, all of which one must go through. The winner is whoever takes the shortest time and distance to reach the destination.
There also events and clubs for motorbike adherents which meet every weekend for road trips and competitions.
Bungee jumping
If your cup of tea is jumping head first from a cliff and hanging onto your dear life with an elastic ropetied to your legs, then you should visit Sagana in Central Province for some bungee jumping.
A one-hour drive from Nairobi, the bungee jumping site at Sagana is located at a cliff on River Tana just to mix things up little bit.
Ziplining
You can combining your bungee jumping experience with ziplining on the same location at Sagana or move to a different location like Limuru or Machakos, all of which are few kilometers for the nation's capital, Nairobi.