5 Essential Items To Bring On A Bike Tour
We know, you can't wait to go on your first bike tour and do some exploring.
As a bike tourist, you feel like you have no limits. You can literally just get on your bike and ride on your own terms until you reach your destination.
But there are things that can make or break your trip.
A bike touring checklist that includes accessories and equipment is essential to get you to your destination in one piece.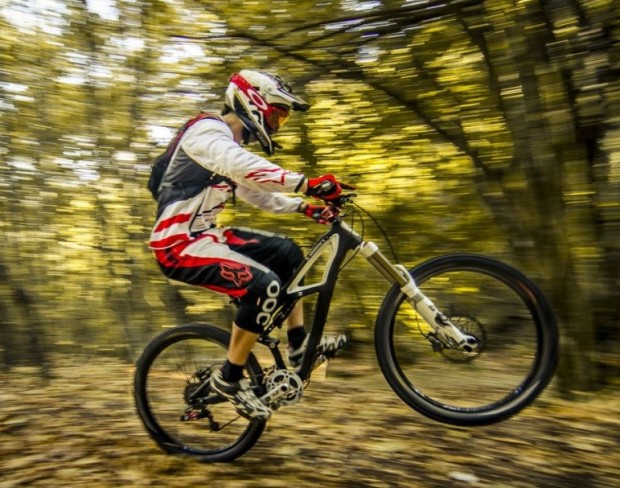 This guide will show what to bring on the bike tour for safety and comfort. Keep reading and find out more…
Must-Have Items To Bring On A Bike Tour
1. The Right Bike For Bike Touring
The type of bike that you bring on a bike tour should be carefully thought out.
It should be the right size to fit you comfortably. It should also have options for bike panniers, which are bike bags used to carry your equipment.
For this, you will need eyelets on the bike frame to support the racks that will hold the panniers. These pannier racks will be located at the rear of the frame and on the forks for front and back storage.
Gearing is also important for bike touring. If the bike has a triple chainring at the front, you will have an easier time pedaling uphill. On bike tours, you will be going up and down mountains, hills, and many other forms of terrains. The more gearing options you have, the better.
For handlebars, you can choose either drop bars or a flat bar setup. This choice is down to personal preference.
2. Panniers And Other Bags
For bike touring, panniers are essential. They can hold a lot of your equipment and your belongings for the bike trip.
Racks on your bike will support the bike panniers. Make sure that they are secure and strong enough to carry your gear on all terrains. The pannier bags themselves also have different designs but make sure that they are waterproof to protect your belongings from rain or water in case there are streams or rivers in your way.
There are also options for frame bags, handlebar bags, saddlebags, and top tube bags. These can add more vital storage capacity to your bike for your trip.
Frame bags are good for important bike items like extra clothing, cooking gear, and bike tools so that you can repair your bike at any time and place.
Top tube and handlebar bags are good for easy access to energy food such as gels, nutrition bars, or other snacks. They are also good for emergency items like a phone should the need arise.
Saddlebags normally attach to the seat post. These can actually be quite large in size and are great for carrying a sleeping bag and a lightweight foldable tent.
3. Essentials While Riding
We recommend the following absolute essentials:
Emergency contact info
Sunscreen
Some water bottles or hydration pack
Smartphone, GPS or route map
Sunglasses
Nutrition (gels, bars, and electrolytes)
Toilet paper
It goes without saying that you should have some I.D. on you should the worst happen.
Also, bike maps or bike touring guides are very helpful to see where you will be going and how far you have left. This includes the bike terrain profile, which is a bike map that shows the ups and downs of a route and distances for each segment. This is also known as "elevation profile".
You'll need sunscreen, even if you're riding on a cloudy day. Our suggestion is to bring waterproof sunscreen as it doesn't leave your skin sticky like regular sunscreen.
Water bottles or hydration packs are also a necessity. Bring at least two bottles (four is better). It may get very hot, so make sure to replenish your body. It's a good idea to add electrolyte sachets for at least part of your water intake. This helps to keep your body's salt levels topped up and helps to avoid dehydration.
You'll need sunglasses to protect your eyes from sunlight. Make sure they have large lenses that wrap around your eyes while you bike ride. They should be 100% UV approved too.
Bring plenty of carb bars (and some protein ones) for the trip. These will keep you going and will help replenish your energy while bike touring. You can always stop off for more filling meals later in the day. Gels are good too.
And don't forget toilet paper! You never know when you'll need it.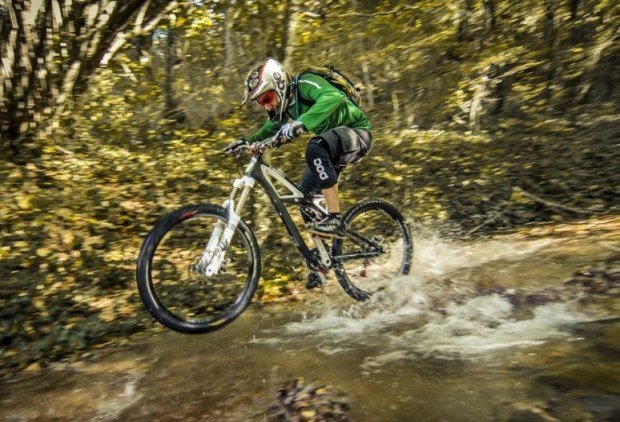 4. Tool Kit Items
It goes without saying that you should bring a well-stocked tool kit.
If bike repairs are needed, they should be done as quickly and efficiently as possible.
In a basic repair kit, you'll want to include items such as:
A pump – small pumps that either attach to the frame or fit in a pocket. They should be able to accommodate either Presta and Schrader valves which are standard fittings on bike tubes. 
You could also consider CO2 inflators, but do not depend solely on them. They can be unreliable.
A spare tube – Make sure you carry at least two tubes for long bike tours or bike rides because they often get damaged easily with all the vibration and rough terrain out there on the open road.
For long remote trips, you should bring a spare tire too.
A patching kit – which includes special rubber cement and patches for fixing holes in bike tubes while on tour.
Brake & gear cables – another important item to have in your toolkit. If a bike cable snaps, it can mean total disaster!
A tire lever – needed to remove and reattach a tire.
Spoke wrench – for tightening loose wheels and bike spokes.
A bike multi-tool – an essential bike touring item that should be in every bike riding kit. This bike tool looks like a Swiss Army Knife and can usually perform most bike repairs with the right attachments.
Extra bike chain links and breaker – in case your chain lets you down.
5. Clothing
Bringing the right clothes is very important.  You don't want to freeze when bike touring in the mountains, but you also don't want to overheat and get dehydrated.
You should keep clothing items light, compact, and easy to wash. It's best not to take too many clothes with you on bike tours because they can add bulk and weight.
Of course, it's going to vary depending on the bike tour route and the weather conditions at hand. But as a general rule of thumb, for milder climates, it's best not to have more than two pairs of pants, three tops (two short-sleeve T-shirts for riding and a long sleeve thermal top) plus a waterproof shell jacket or vest that will protect you from rain or cooler bike touring days.
Make sure you use the correct biking shoes (with cleats). Mountain bike-type cleats are probably going to work best. They are the most durable (you don't want roadie cleats, as they're way too fragile for touring) and we don't recommend flat pedals. Some riders do this, but some  people might suffer foot pain.
In Conclusion
If bike touring is going to become a passion, you'll need to pack smart. You want clothes that are lightweight and easy to wash with a focus on comfort. Make sure you have the right bags and racks to hold your items too.
Remember to take care of yourself by bringing plenty of food and water for each day.
We hope this article was helpful in preparing you for a successful bike tour, so make sure to share it with all your friends who love cycling outside as much as you do!