4 Eco-Friendly Ways to Travel To Reduce Your Footprint 
Traveling is a rewarding experience that lets us discover the world around us while giving us a break from daily stresses. But if you're environmentally conscious, you know that traveling can contribute to a lot of carbon footprint and pollution.
Fortunately, there are many ways to travel more eco-friendly so that you can enjoy the beauty of nature while limiting the adverse effects on the planet.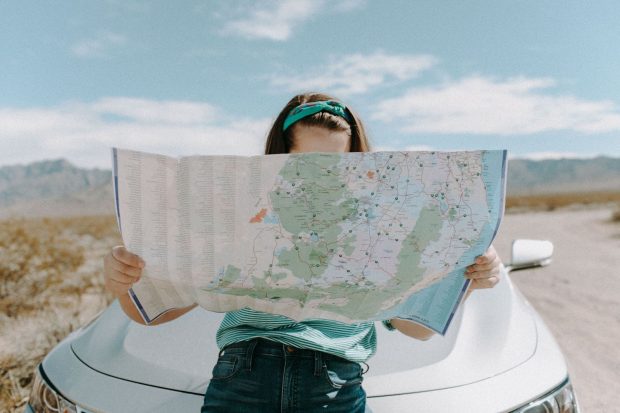 Here are the four best ways to travel more sustainably.
1. Use Solar Power for Energy 
If you're camping or traveling with your RV, you'll need to find an energy source. Fossil fuel generators are often the go-to choice. However, they are noisy and produce a lot of air pollution, especially with gas and diesel generators.
Instead, opt for clean, renewable sources like portable solar generators. These, combined with portable solar panels, are an easy way to power your devices for free while on the road. The portable panels can capture energy as long there is direct sunlight, which they convert into usable electricity through your generator.
Avoid using gasoline generators since carbon monoxide is a by-product of the internal combustion engine. Furthermore, these units can be dangerous. The U.S. Consumer Product Safety Commission reported rising carbon monoxide deaths from these generator emissions.
2. Take Public Transportation 
Walking and bike tours are better for the environment than bus tours. Most tourist destinations offer walking or bike tours, and many of them are free. These tours can make you discover areas of the city you wouldn't otherwise have explored.
If you're taking a short flight, reconsider taking the train or bus. It's much more environmentally friendly and often a lot cheaper. It reduces CO2 emissions, and you can make stops along the way to get a complete travel experience.
3. Shop Locally 
Shopping locally prevents goods from traveling as far to reach you, which is one of the reasons why it's better for the environment. Consider the difference between supermarket vegetables that come halfway around the world and fresh produce from your neighborhood farm.
It is far more likely that local businesses will use local suppliers than big supermarkets or retail giants. You can reduce carbon emissions and air pollution by buying locally, cutting back on food miles from shipping any other transportation.
Besides being better for the environment, it also supports the local economy of your travel destination.
4. Bring a Reusable Water Bottle 
Traveling with a reusable water bottle is probably one of the best investments you can make. Reusable bottles significantly reduce our carbon footprint and contribute to reducing plastic waste.
The EPA has seen plastic generation and waste landfills increase significantly over the last few decades. According to National Geographic, 91% of plastic ends up in landfills and, even worse, in our oceans, lakes, marshes, and other water bodies.
Wrapping It Up
Travel is a carbon-intensive activity, but it doesn't have to be. You should be an eco-friendly traveler no matter where you stay. If you plan correctly, sustainable travel is simple. Use these tips to travel more sustainably on your next trip!