3 Extreme Ways to Explore the World
If you harbor a passion for extreme sports, you may have considered taking your hobby further than your home state. Going to track races is fun, but what if you're seeking more of a thrill than these events can give you? If you've been practicing your skills for years and are desperate to show the world what you can do, perhaps it's time to follow your ambition.
Extreme sports have become a popular pastime around the world, with many sportsmen and women using their vehicles to see new corners of the globe and soak up new experiences. If you need a little inspiration, here are three of the most extreme ways to explore the world.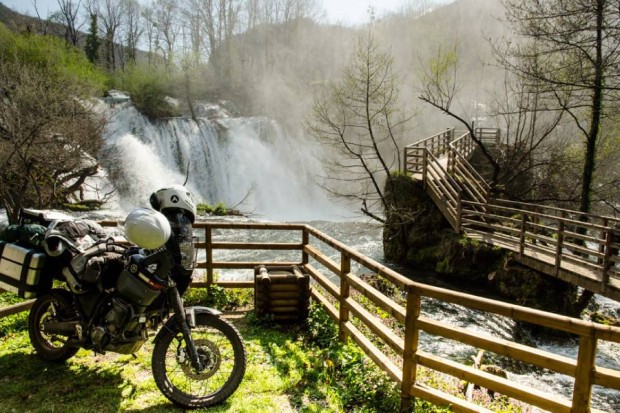 Ride a Motorcycle
Traveling the world on a motorbike is perhaps the most exciting way to see the sights, but it's easier said than done. If you're going on a long excursion and you don't know when you'll be coming back, you might want to consider selling your bike, as you won't be able to take it on the plane with you. The company, Motorcycle Buyer, claims we buy any bike, and they will also give you a free valuation on a no-obligation basis and their prices are highly competitive. You may be reluctant to sell your motorbike, but at least you'll be able to use the money for your travels.
It's easy enough to rent a motorbike abroad, but you might want to take your own motorcycle gear on the plane with you. This is simple enough to organise if your airline allows it, though you may need to pay additional baggage fees.
Board a Cargo Ship
If you love life on the open seas but don't want to pay over the odds for a cruise, you can hire a cargo vessel. Cargo ship voyages often have specific itineraries, and many offer swimming pools, gym and dinner at the captain's table, as well as basic accommodation.
Traveling on a cargo ship is also a great alternative for those who wish to travel alone. Cruise ships can become quite claustrophobic, especially if you're traveling with a large number of people. This option will also appeal to those who crave a more authentic experience of life at sea.
On a Unicycle
Riding a unicycle around the world might sound extreme, but it is in fact being done as we speak. Inspirational teenage traveler Ed Pratt set off in March 2016 to become the first person ever to travel the world on just one wheel. His experiences include riding a unicycle through a Serbian storm and encountering terror in Turkey. Sufficed to say, it's an ambitious and incredibly brave venture.
Riding a unicycle requires great balance and physical strength, so this one may be tough to replicate. The world is your oyster, however, and with the right mindset and enough preparation, you too could embrace true extreme travel.
In the age of in-flight Wi-Fi and high-speed rail, cross-country travel has never been more convenient. However, rather than simply moving from A to B, many of us crave a more adventurous experience. So instead of seeing the world in a conventional way, embrace the extreme and you'll have a great story to tell.