Nevis Range, Fort William
/
Highlands and Islands United Kingdom
Paragliding in Nevis Range, Fort William, Highlands and Islands United Kingdom
Maximum Altitude:
1234m/4048ft
Take-off Altitude:
650m/2132ft
Nevis Range's moto is ''The Mountain Experience For All Seasons'' and that can describe what this sports resort could offer to all its visitors. It's situated at about 6 mi/10 km from Fort William, the largest town of the Highlands in Scotland.
Paragliding is a thriving sport in the United Kingdom and Nevis Range has become a popular destination for para-gliders in recent years. The mountain gondola system, the only one of its kind in Britain, offers to para-gliders a quick and effortless ride at 650 m/2132 ft on the southern slopes of Aonach Mor.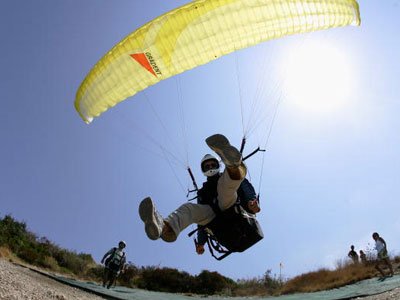 The Sgurr Finnisg-aig and the Meall Beag are two of the take-off hillsides, where para-gliders can start their journey to the clouds. When you come back to firm ground, fully refreshed, you can relax in the restaurant & bar of Nevis Range, admiring the breathtaking views.