ABOUT THE SPOT
RELEVANT ACTIVITIES & OFFERS
Rock Climbing in Nagarkot, Bhaktapur District, Nepal
Difficulty Level:
6a - 7b (French System)
Elevation:
2195m / 7201ft
The mountainous Nepal, which hosts the majority of the highest mountain peaks worldwide, is the perfect destination for extreme mountain activities. Rock climbing here acquires a different meaning. In a land where the hill's altitude ranges between 3500 m/11482 ft and 1000 m/3280 ft, climbing in the rock of the ''next door'' seems so natural!
The Nagarkot area, northeast of Kathmandu Valley, is literally the hottest point to admire the magnificent Himalayas. The most impressive ranges such as Annapurna, Manaslu, Ganesh, Langtang, Jugal, Mahalangur (Everest peak), Numbur and Rolwaling can be viewed from there. Nagarkot lies in the hilly zone of Nepal, surrounded by the most impressive and grandiose summits worldwide.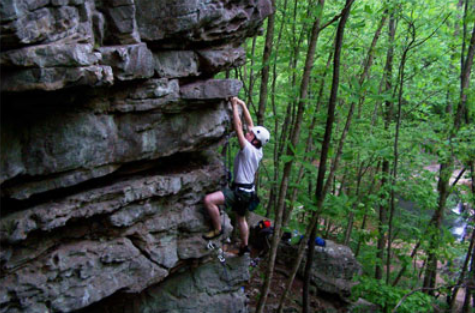 The morphology of the region due to its position is shaped by the weather conditions, the climate zones and the routes created by the melting snow of the neighboring mountain glaciers. Spectacular rock formations with slippery surface and sharp edges lies all over in the entire area. Their average altitude is around 25 m/82 ft high. Many and very professional training centers are operating in the zone.
The natural beauties of Nepal will always surprise you. Make it your next extreme destination!
Relevant activites based in
Nepal