Daphnona Gorge, Leonidio
/
Peloponnese Region Greece
Backpacking / Trekking in Daphnona Gorge, Leonidio, Peloponnese Region Greece
Direction:
South - West of Leonidio
Leonidio, situated on the east coast of Peloponnese, combines surprisingly elements of mountain with sea. Adjacent in the Myrtoon Sea and settled in the highlands of Parnon Mountain range, the region is famous for its remarkable scenery, perfect for trekking activities.
Leonidio the last years started to develop organized sport tourism. Mountain activities, due to its morphology and geographical position, are more practiced and mainly trekking.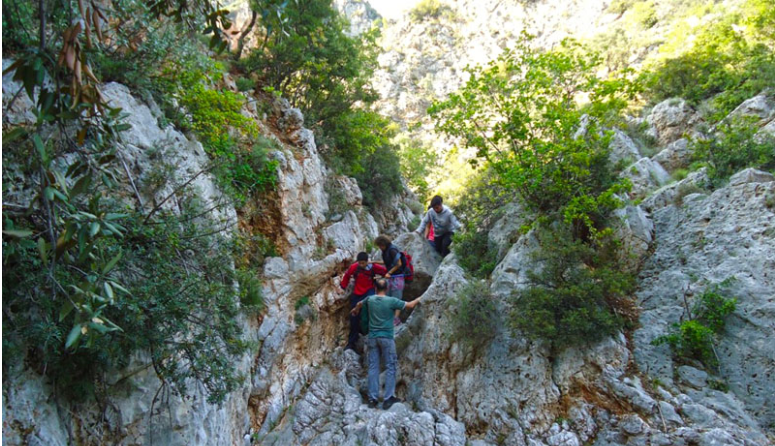 The region has many marked trails, challenging routes and spectacular gorges to explore. One of the most interesting Gorges of the area is the Daphnona Gorge, only at 10 km/6.2 mi from Leonidio.
Discover the highlands of Parnon mountain range and the carved by torrent rapids gorges, is a challenging trek but you will enjoy every minute of it!!! The impeccable scenery, the hospitality and the excellent services will impress you!