Belleayre Mountain Ski Center, Highmount
Snowboarding in Belleayre Mountain Ski Center, Highmount, New York USA
Vertical Drop:
1404 ft / 427.92 m
Base Elevation:
2025 ft / 617.22 m
Top Elevation:
3429 ft /1045.16 m
Belleayre Mountain is located in Highmount. It is a well-known ski resort, owned and operated by the Olympic Regional Development Authority, in Catskill Park, New York, United States.
Especially during winter months, the resort has an influx of visitors. Being just a few hours away from NYC, the spot is always busy. Belleayre Mountain is the center of snow activities. In this place you can combine pleasure with adventure, as you can spend some time admiring this exquisite spot and enjoying your best snowboarding activity.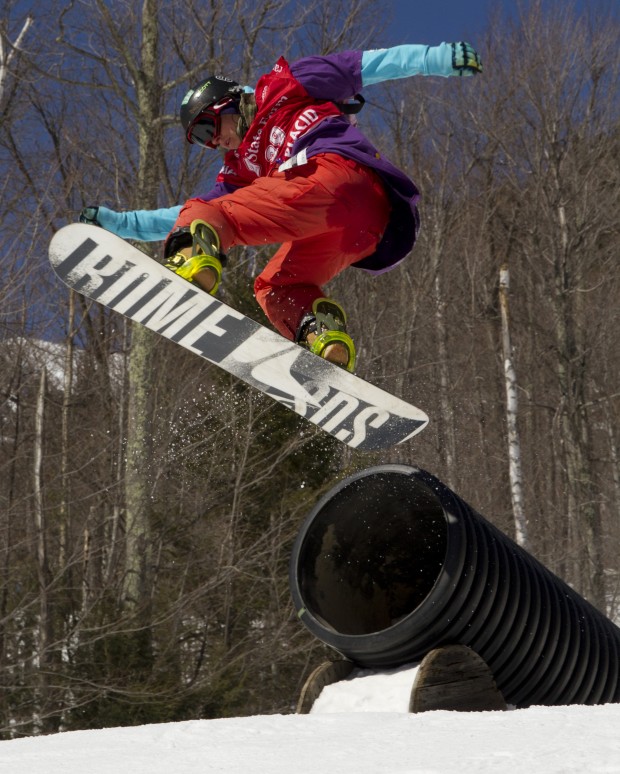 The resort provides a vertical drop of 1404 ft/427.92 m, a base elevation of 2025 ft/617.22 m and a top elevation of 3429 ft/1045.16 m. There are 47 trails, which are tailored to cover all levels of ability. 22% of trails are addressed to beginners, 20% to advanced snowboarders and 58% of trails are at experts disposal. For beginners, a ski school is available to teach them how to overcome their fear and enjoy their activity.
Belleayre Ski Center offers mogul trails ranging from intermediate to expert bumps and extensive glade skiing. The annual snowfall reaches at 141 in/358,14 cm. All trails are formed by 96% of snowmaking. Furthermore, you will find 1 High Speed Quad Chair Lift, 1 Quad Chair Lift, 1 Triple Chair Lift, 2 Double Chairs and 3 surface lifts. Lifts operate from 9:00 – 4:00 pm daily.
The resort is famous for the state-of -the -art equipment and also being well preserved. On spot, you will find a lodge and a parking lot capable to accommodate 300 people.