Daytona Beach Paintball, Daytona Beach
OVERVIEW
HOW TO GO
WHERE TO STAY
HAVE FUN
SCHOOLS & SHOPS
GALLERY
Paintball in Daytona Beach Paintball, Daytona Beach, Florida USA
Skill level:
Beginners and advanced
Best season:
All year round
Daytona Beach is located in Volusia County and is famous world wide among the race fans for the Daytona International Speedway. Bordered by the Atlantic Ocean, the city hosts an amazing coastline and beautiful sandy beaches, attracting visitors from all over the states. It is also known for the hard packed sand on which you can drive your vehicle and visit restricted areas.
With a humid subtropical climate, the average temperature during summer is at 90°F/33°C with brief tropical storms and the average temperature during winter is at 70°F/21°C with light freezes.
Daytona Beach has a lot to offer to the outdoor enthusiasts with a wide variety of extreme sports. Daytona Beach Paintball  is located in a large outdoor field and offers the paintball enthusiasts with an air ball field, a hyper ball field and an extra wide woods ball field.
Everything you will need in regards to gear and supplies is provided on the spot. All you have to do is to invite your friends for a paintball game and figure out scenarios to defeat your opponents. You can choose to play in any of the fields as long as they are available, or participate in tournaments with your team.
The paintball park is open Saturdays and Sundays, from 10 am to 5 pm, all year round and is suitable for beginners as well as advanced players. If you are a group of 15 people or more, you can book the field any time, any day. Make sure that you follow all the safety precautions advised by the referees and enjoy with your friends or family a competitive and unique adventure in the outdoors.
How to Get to Destination
BY CAR
FROM Daytona Beach
17.2mi/27.6km, 29mins
Head southeast on S Ridgewood Ave toward Magnolia Ave, Take the 2nd right onto E Orange Ave, Take the 2nd right onto Marion St, Turn right onto Magnolia Ave, Magnolia Ave turns left and becomes S Charles St, Turn left onto FL-600 W/US-92 W/W International Speedway Blvd, Turn left onto Co Rd 415/Tomoka Farms Rd, Turn left onto FL-44 E
BY AIR
Daytona Beach International Airport,
15.5mi/23.2km from Daytona Beach Paintball
BY LOCAL TRANSPORT
BY TRAIN
Daytona Beach is served by Amtrak by way of a Thruway Motorcoach connection between the beach side and Amtrak's DeLand Station, at 28 mi/45 km to the west.
Where to Stay
There are many hotels and resorts to choose from in Daytona Beach where you can enjoy the endless beaches and relax after a long day.
Where to Have Fun
With a wide variety of bars and restaurants to choose from serving local and international cuisine, you will definitely have a good time in Daytona Beach. Don't forget to taste the local wines.
Schools & Shops
There are schools were you can book your activities as well as shops providing you with all the necessary gear for your adventures.
Audiovisual material
VIDEOS (3)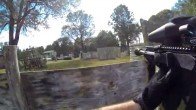 4:44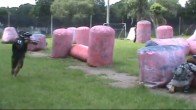 4:27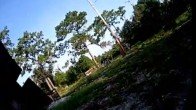 12:05